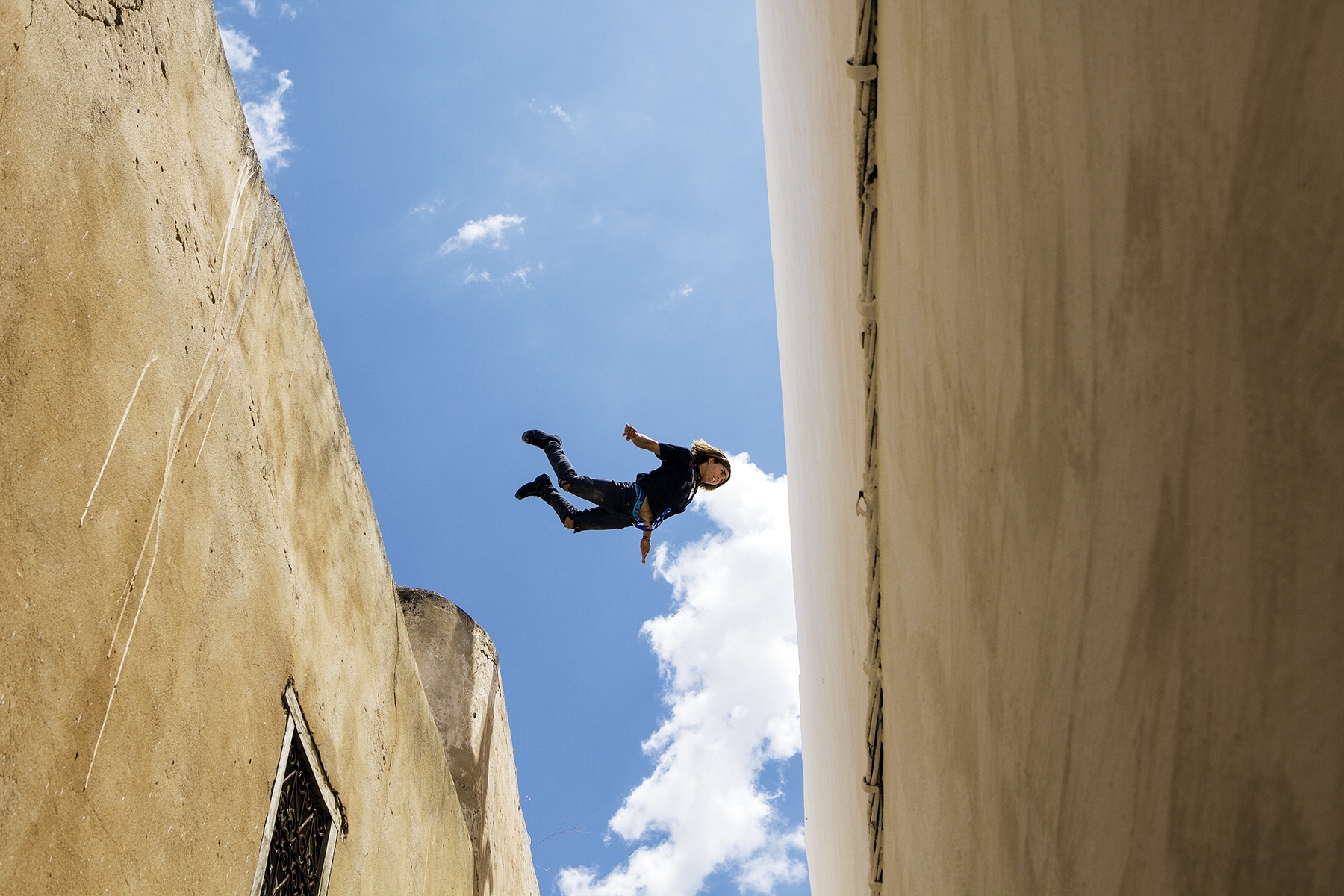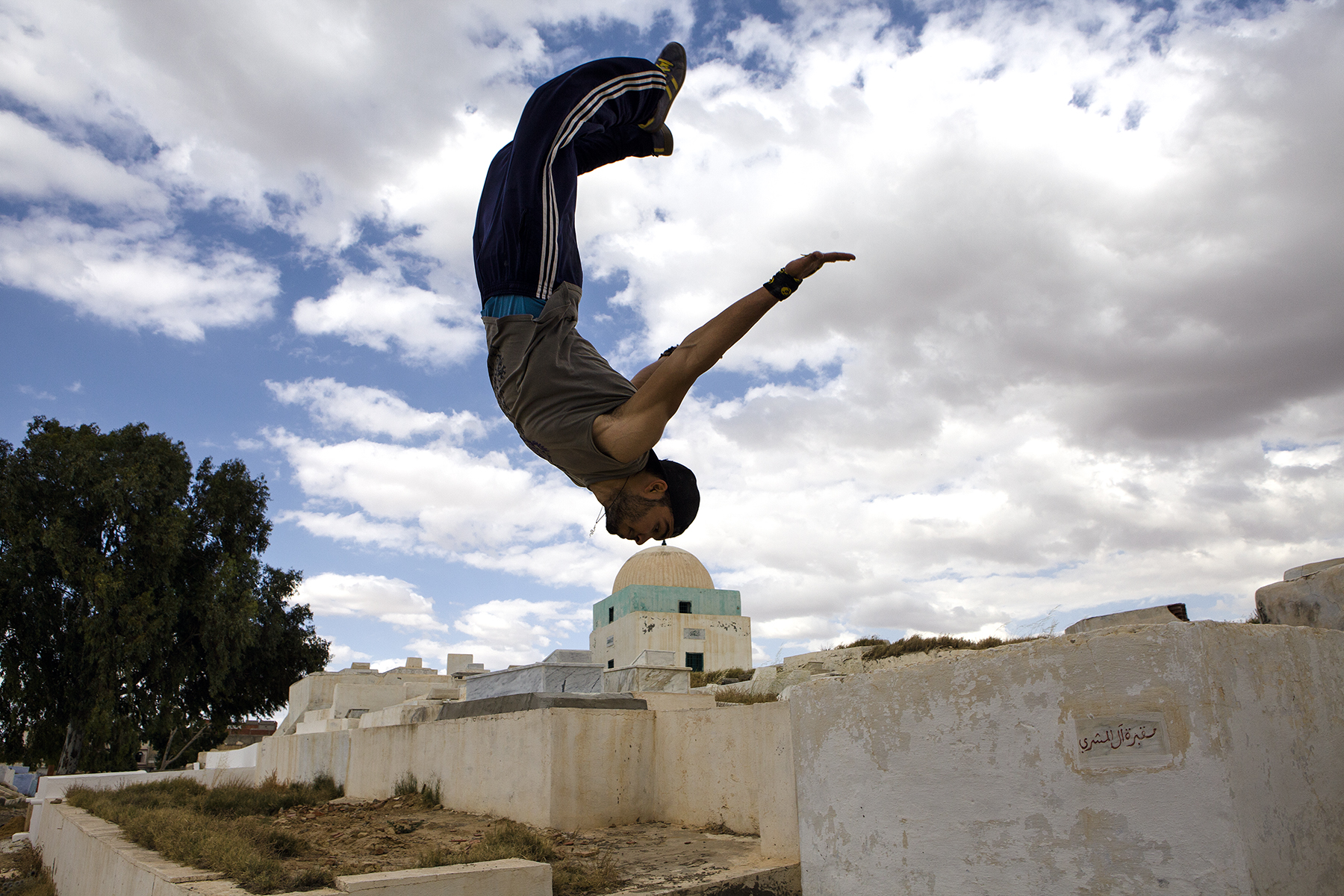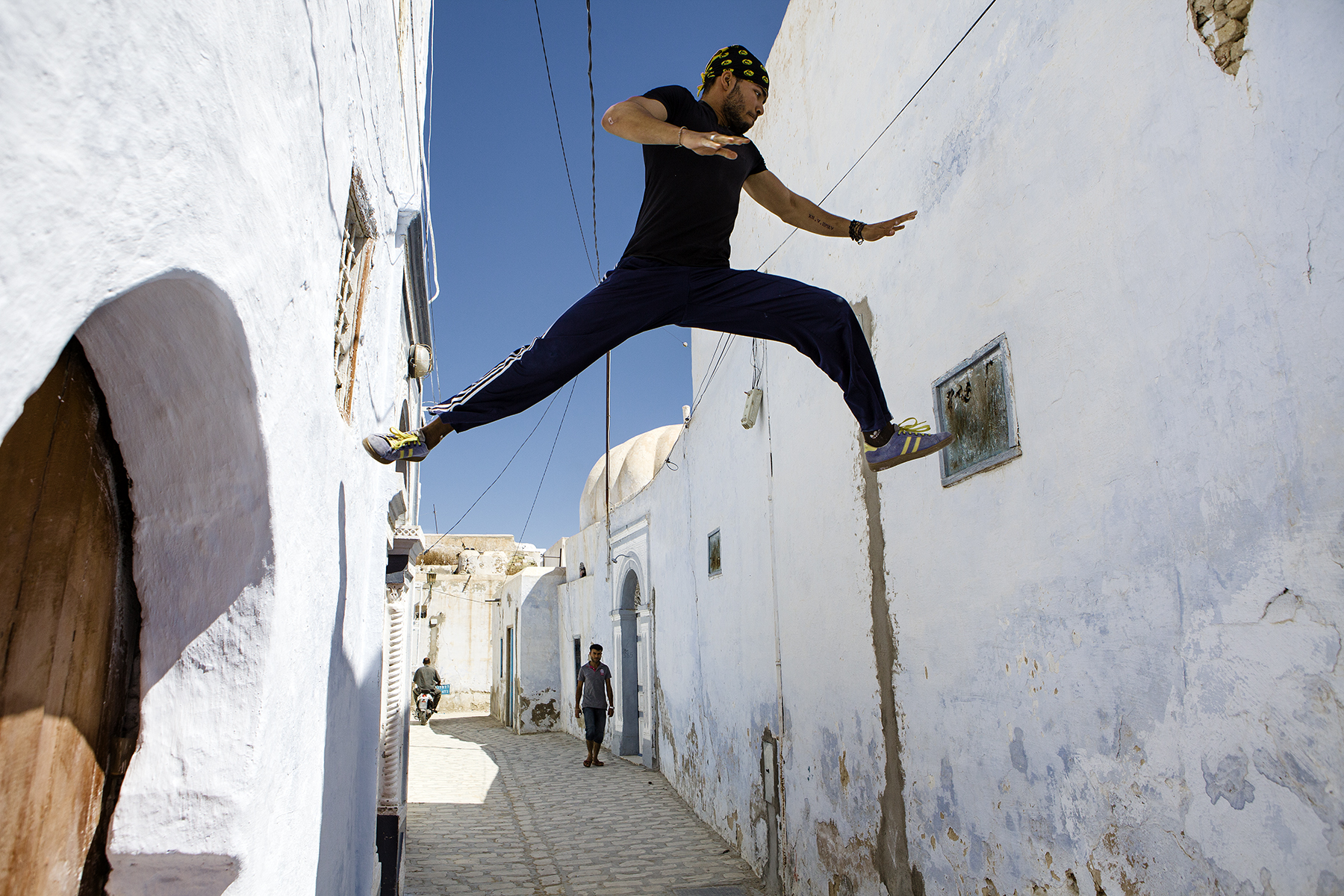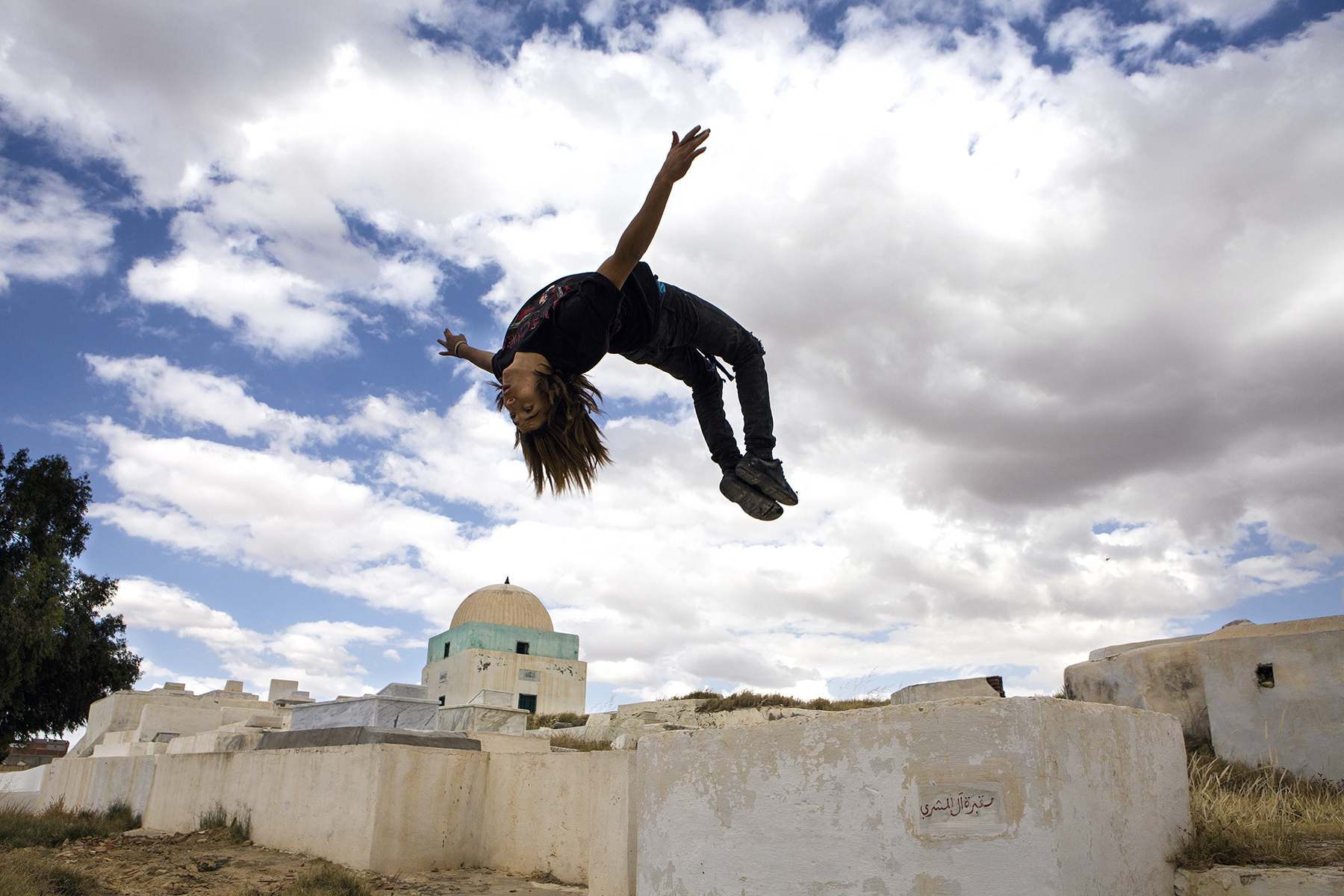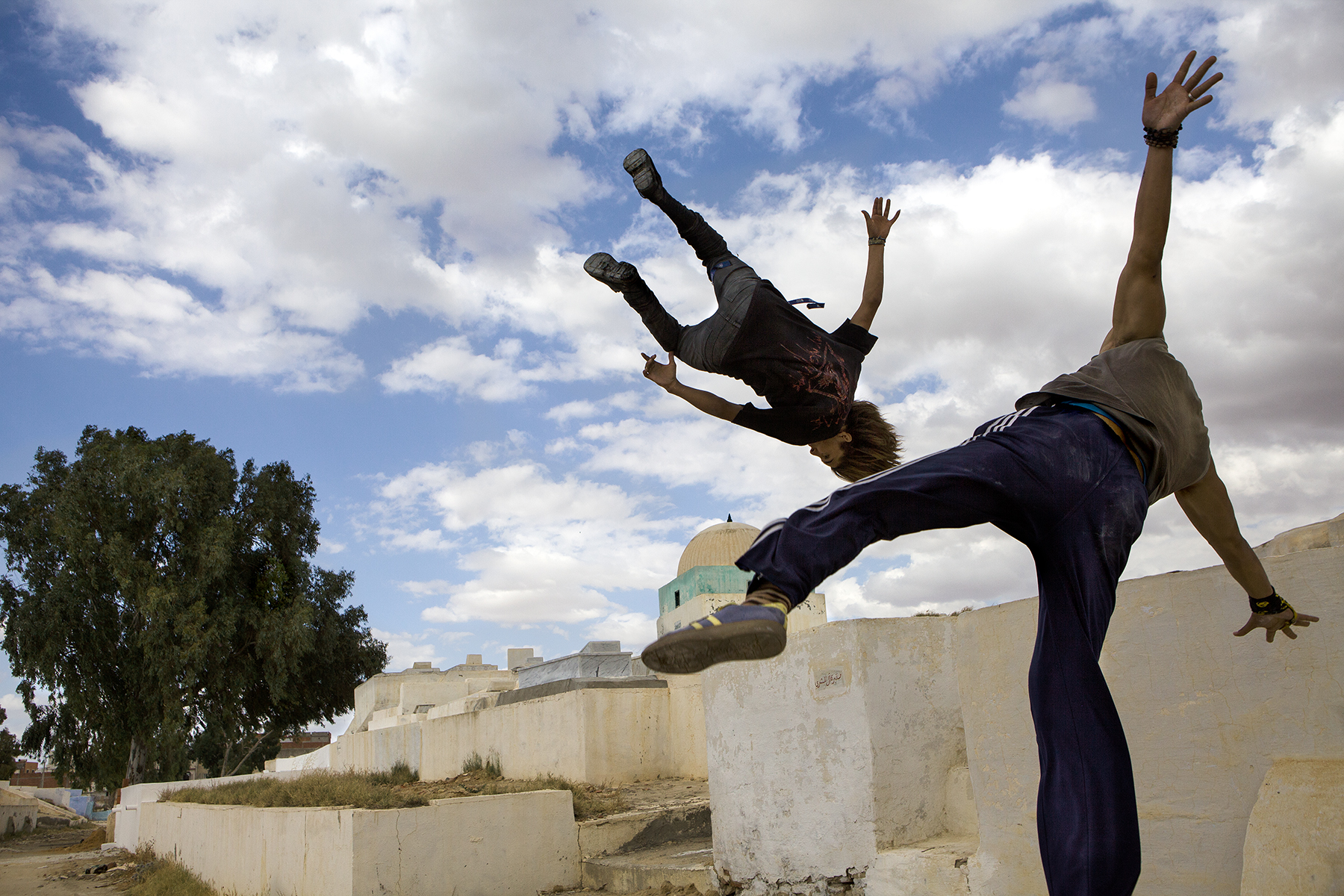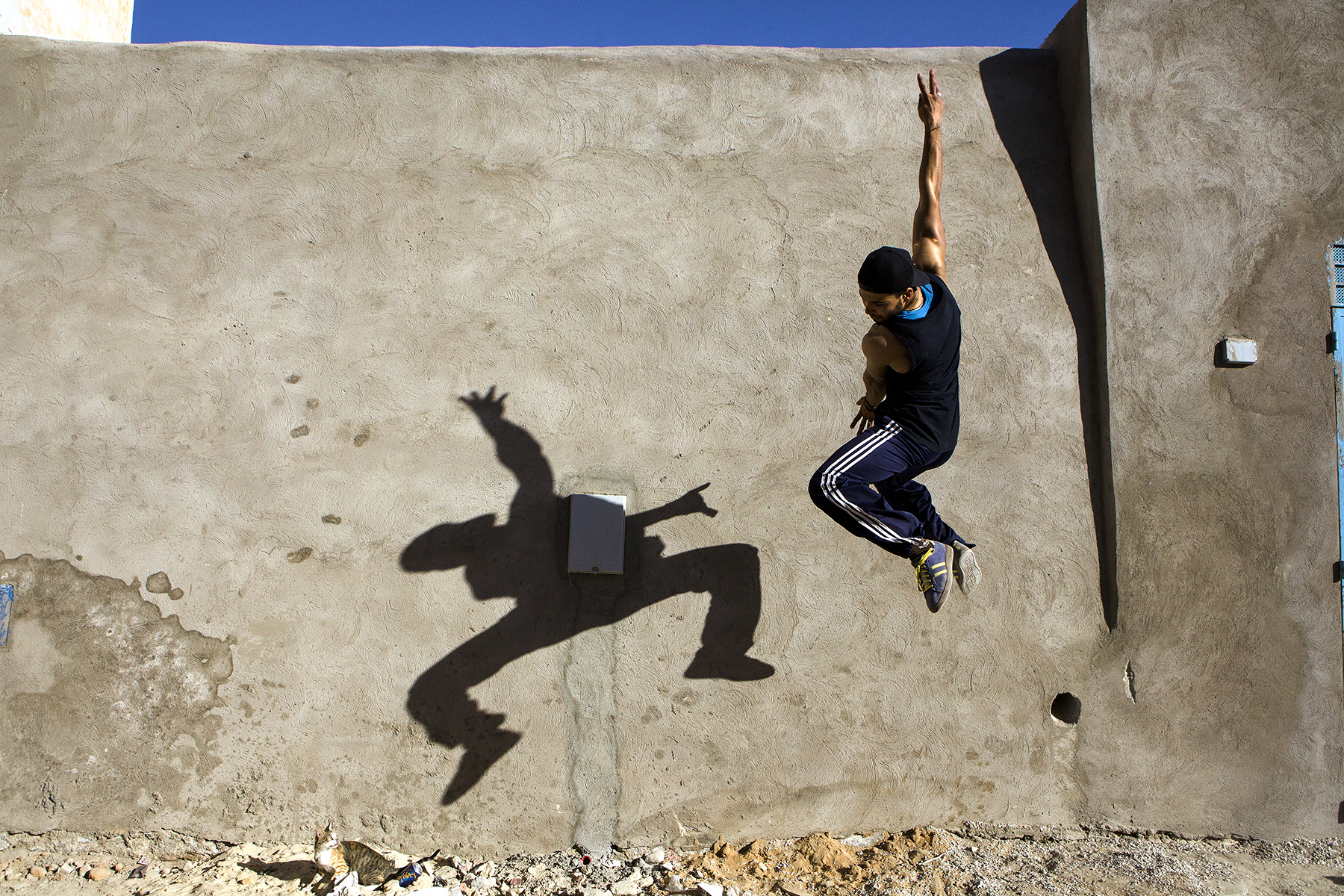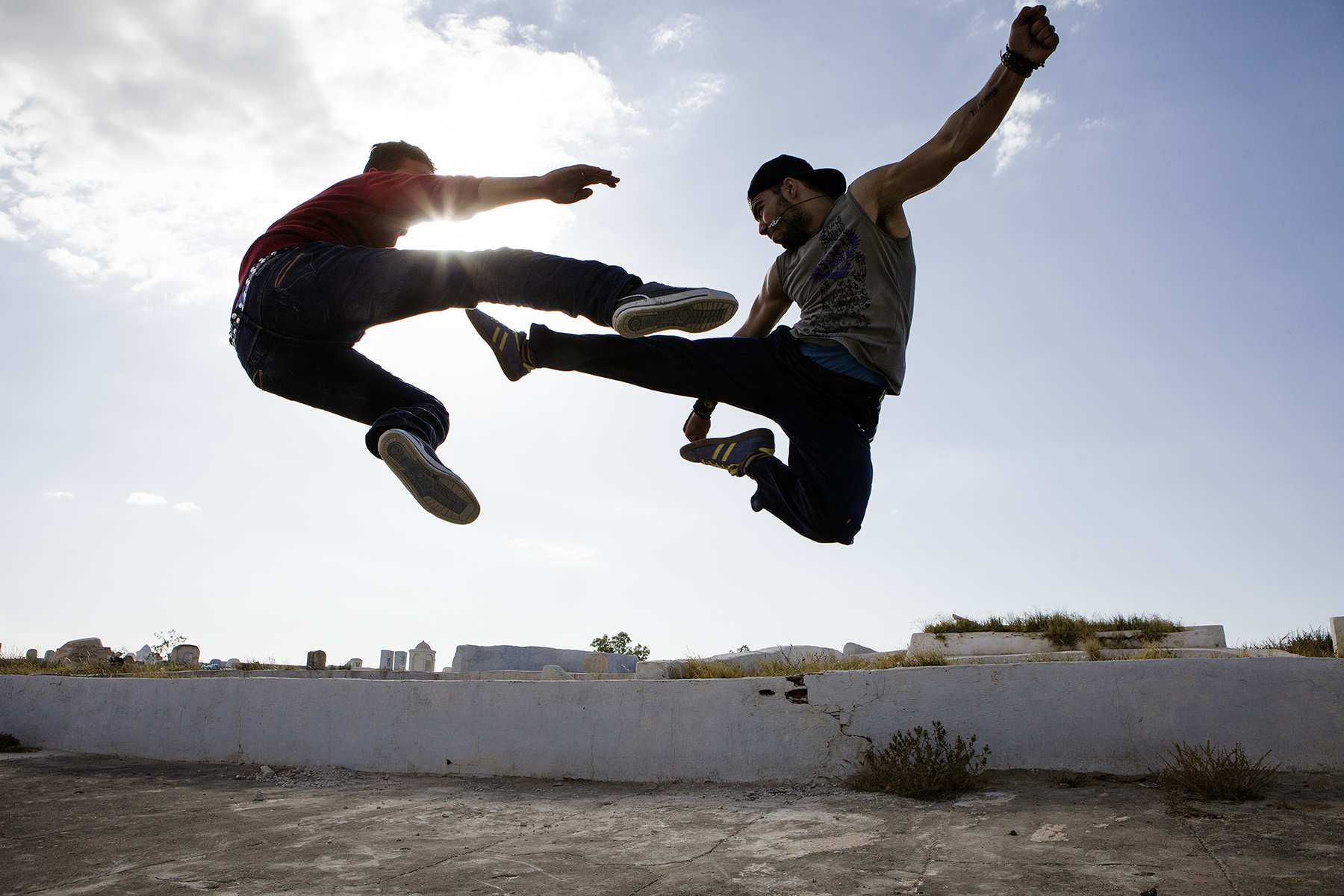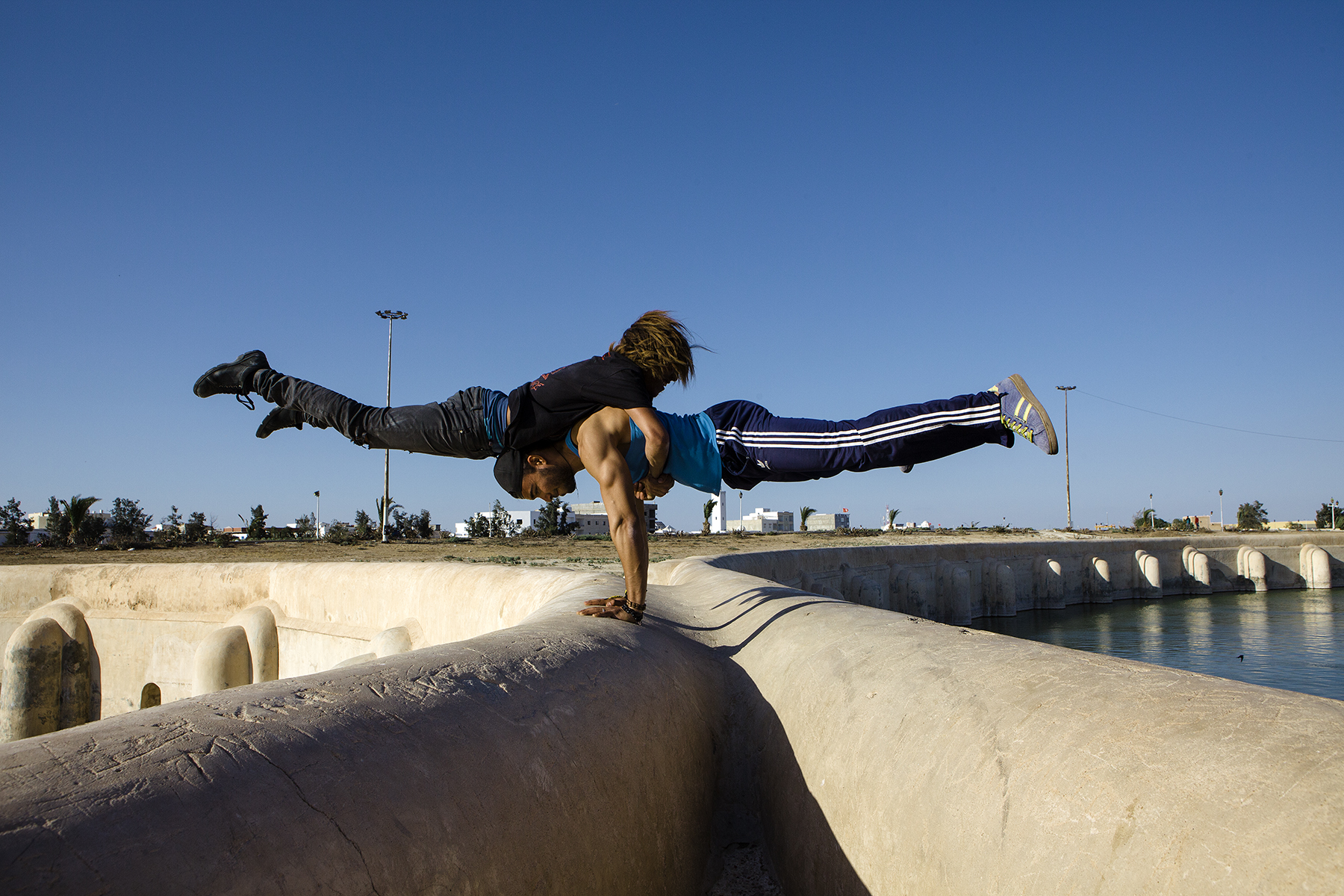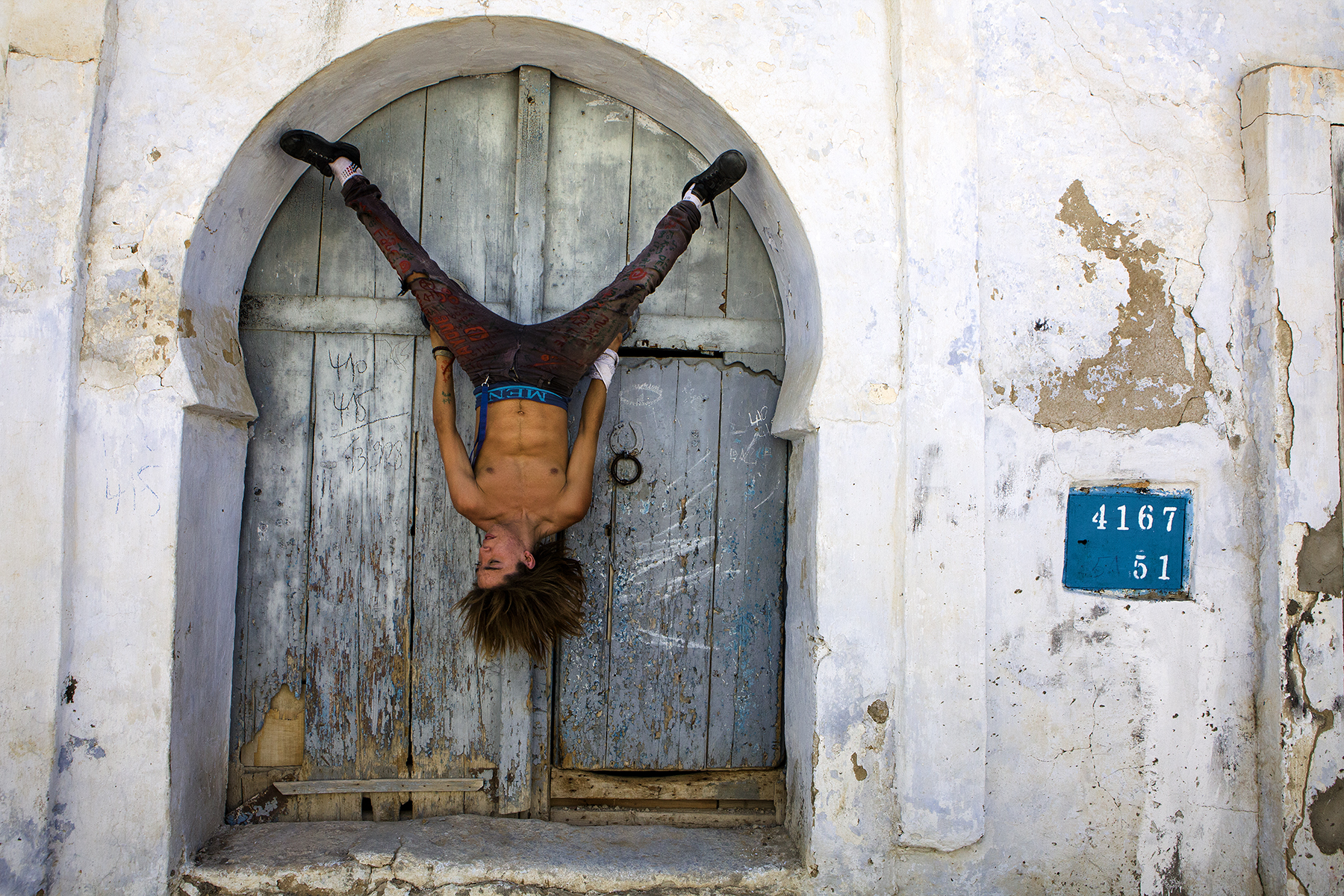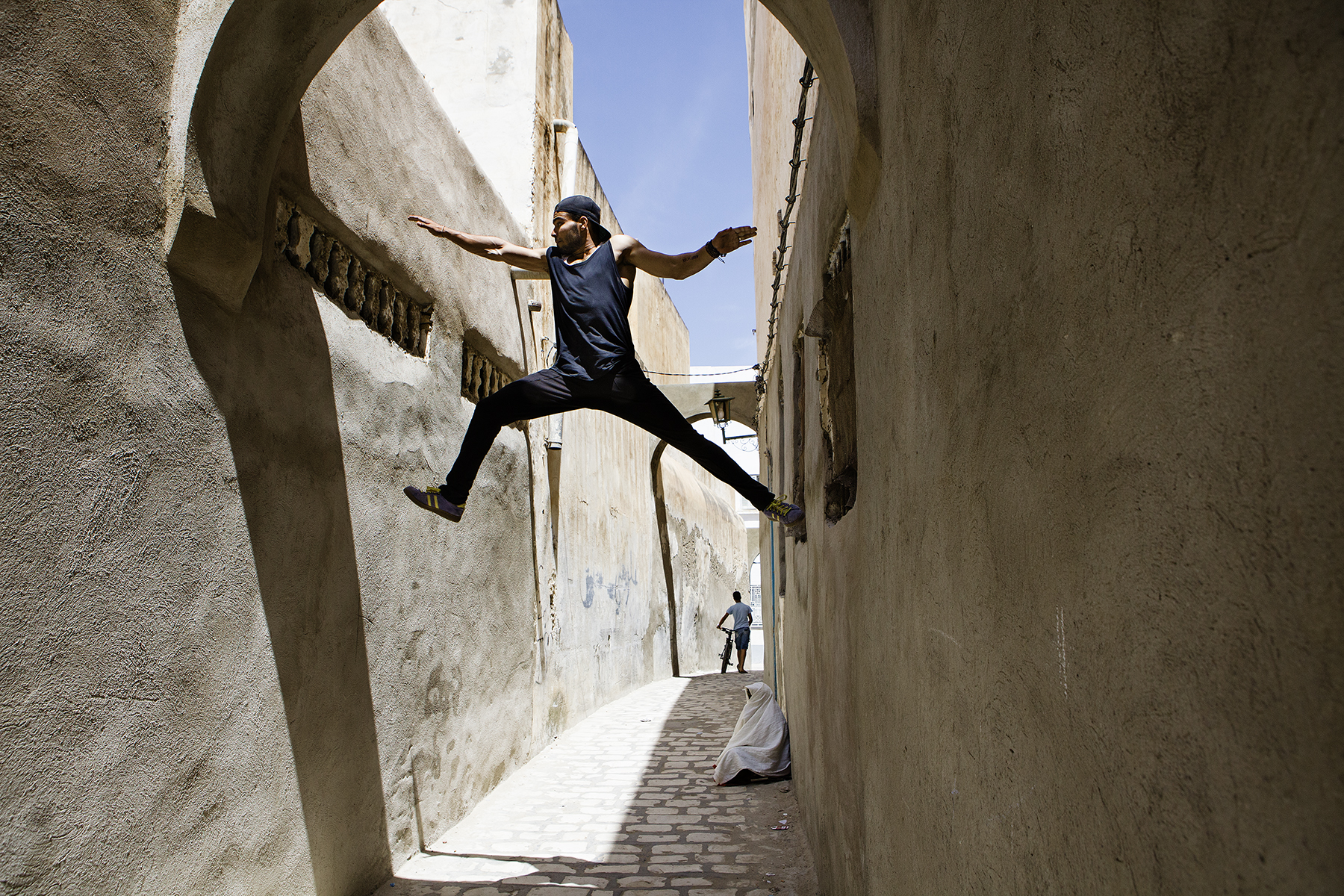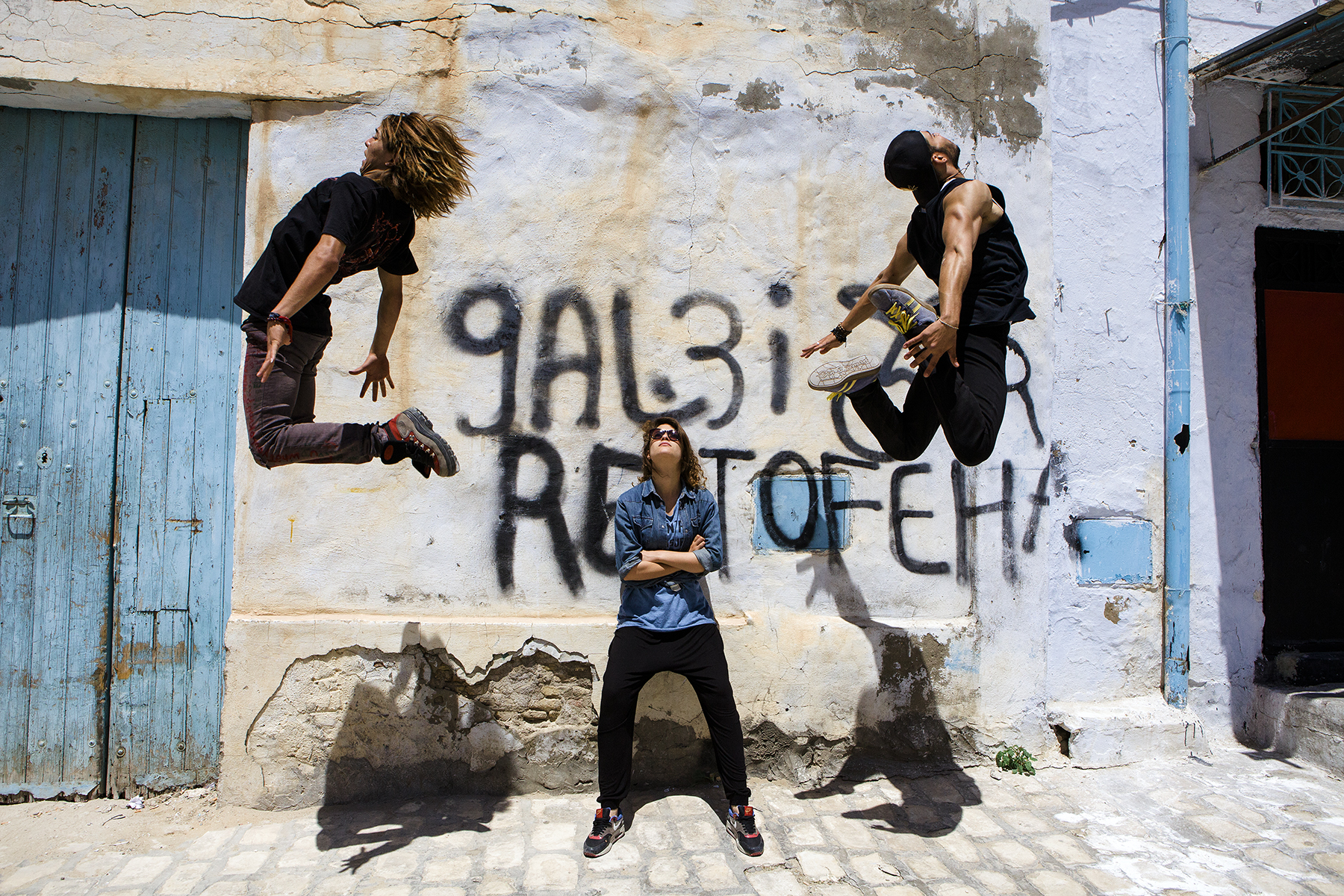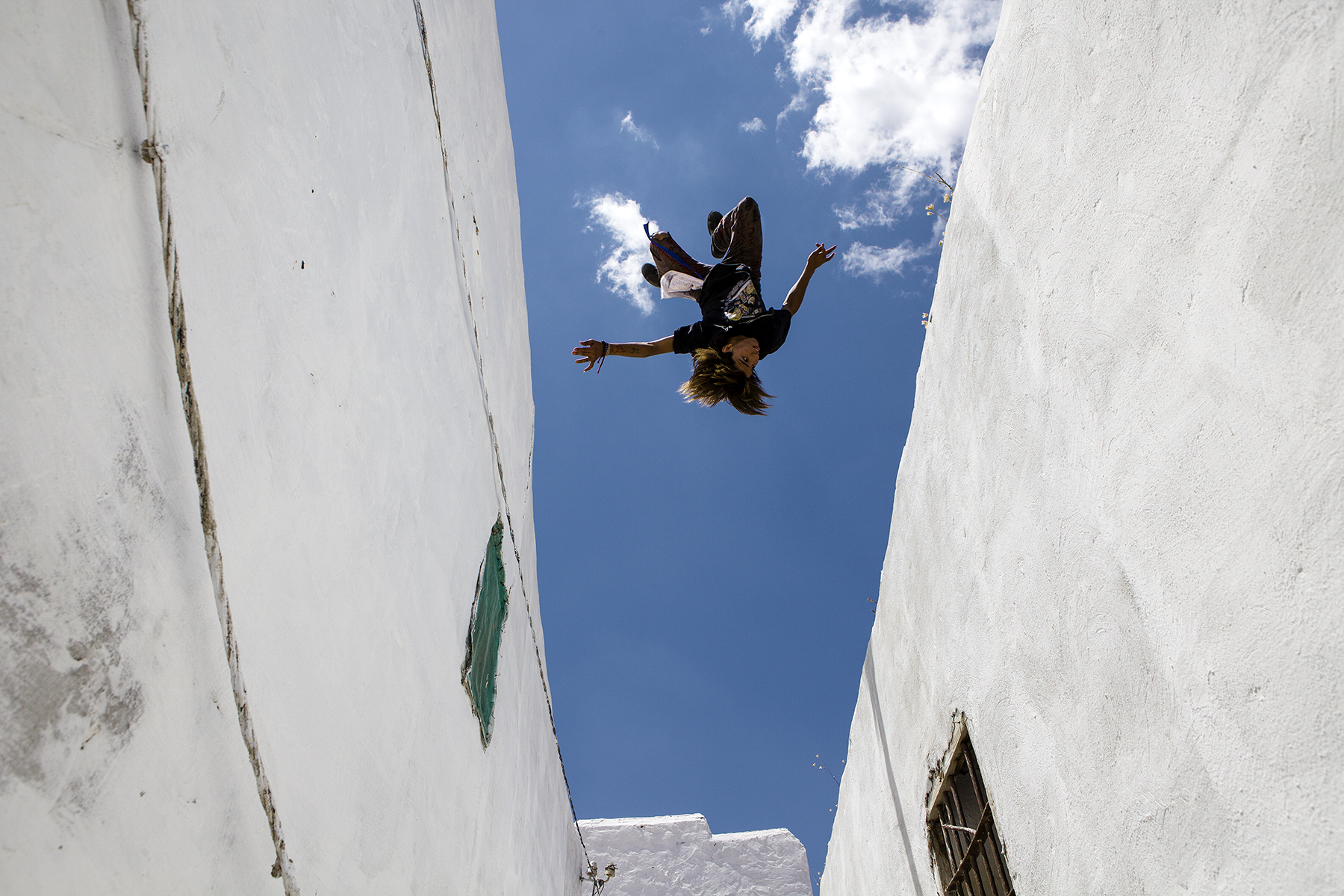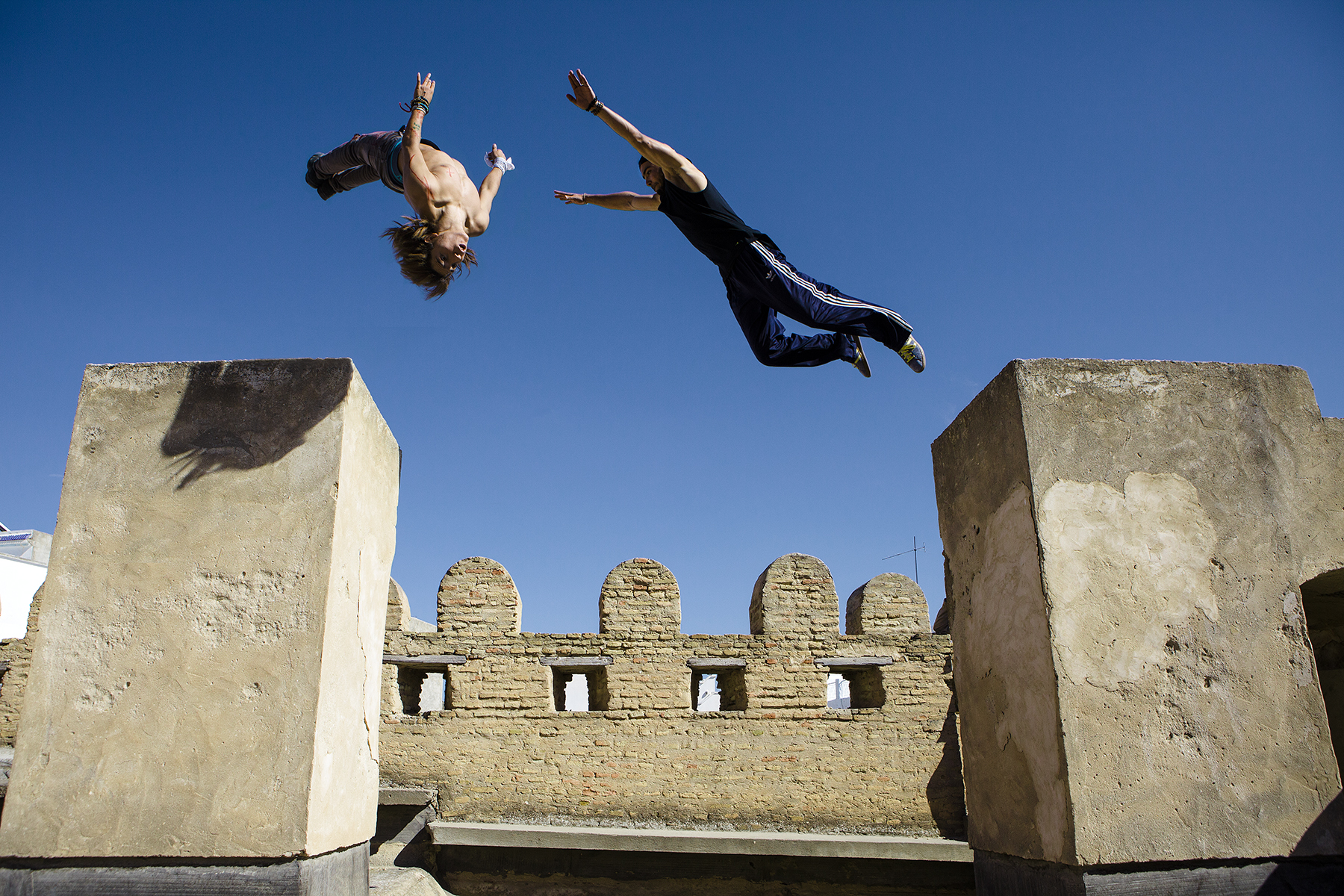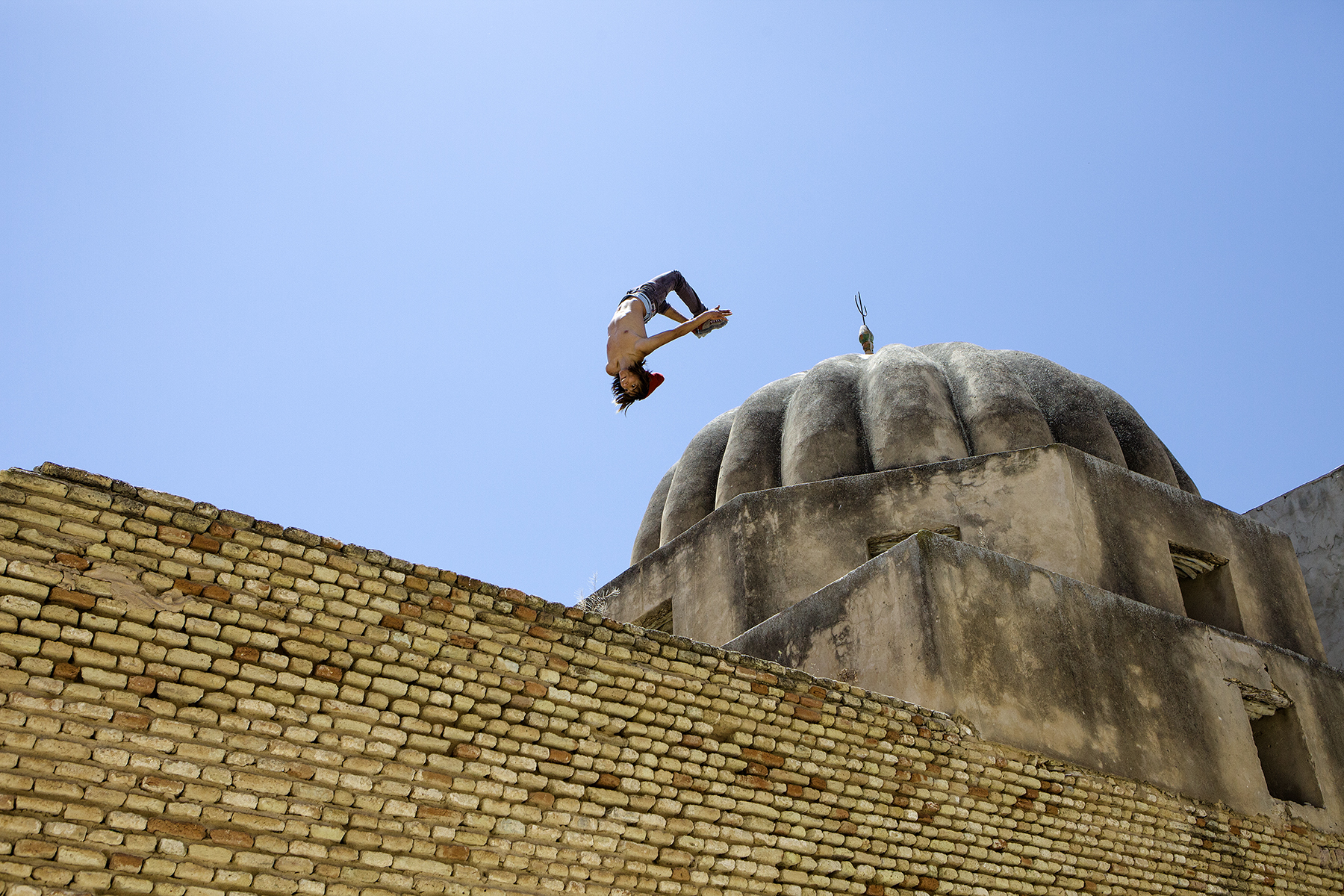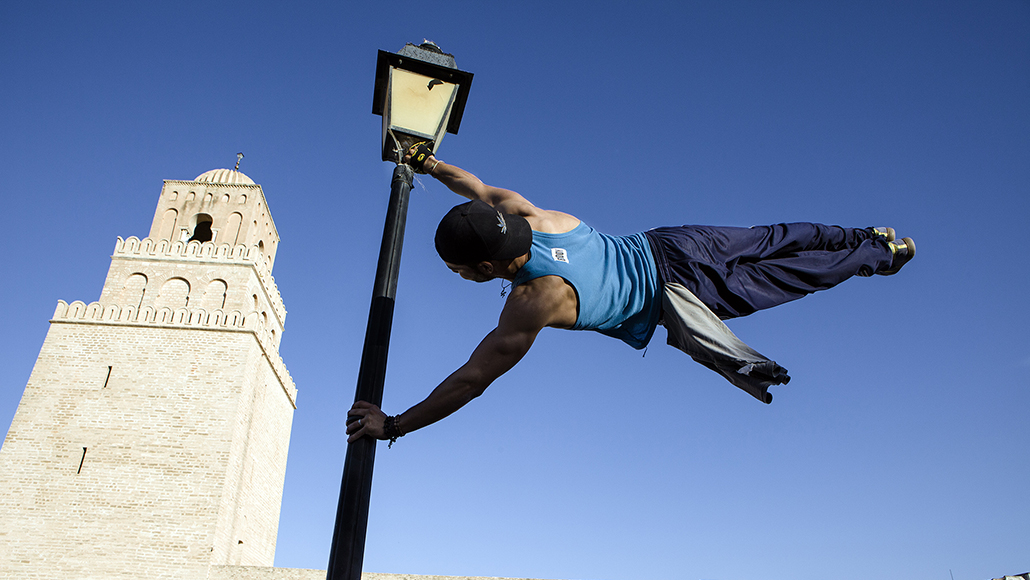 TAKE CARE WHEN…TAKE KAIROUAN (PART 1)
The Medina of Kairouan, a labyrinth over which Amir and Ayoub are flying.
The streets are echoing the noise of the impact of their bodies landing on roofs, the rustling of both dancers bordering the narrow street walls.
They escape gravity, gravity of a complex political situation, an economy that has no answers to his youth, of a secular culture that, misinterpreted, seeks to trim their wings, enclose their hopes.
They fly with their heart pounding, their eyes shining with adventure, their limbs untied, their body full of creative energy, fiercely free.
Under their aerobatics the city wakes up, stretches, moves and reenters its Mediterranean torpor.
Pairs of dozens eyes follow their jumps and linked races, looking amused, mocking, amazed, stunned, annoyed, hard, skeptical.
Amir and Ayoub, messengers of the universal youth, continue their run and defy gravity.
" You should take care when you take Kairouan…"
Medina de Kairouan, un labyrinthe au dessus duquel Amir et Ayoub s'envolent.
Les ruelles se font l'écho du bruit des prises d'appui, choc des corps qui atterrissent sur les toits, bruissement des danseurs qui frôlent les murs étroits des ruelles.Ils échappent à la gravité, gravité d'une situation politique complexe, d'une économie qui n'a pas de réponses pour sa jeunesse, d'une culture séculaire qui mal interprétée les étouffe, cherche à leur rogner les ailes, enfermer leurs espoirs.Ils s'envolent le cœur battant la chamade, les yeux brillants d'aventure, les membres déliés, le corps débordant d'énergie créatrice, férocement libres.Sous leurs acrobaties aériennes la ville se réveille, s'étire, s'agite et rentre à nouveau dans sa torpeur méditerranéenne.Des dizaines de paires d'yeux suivent les sauts et courses qui s'enchaînent, regards amusés, narquois, émerveillés, ébahis, agacés, durs, dubitatifs.Amir et Ayoub, messagers de la jeunesse universelle, continuent leur course et défient la gravité.
" You should take care when you take Kairouan…" #kairouan #tunisia#parkour #hiphop #gravity
Parkour artists: Amir, Ayoub, Rim, Bassem.
Photography: Peter De Mulder
Curator: Leila Souissi