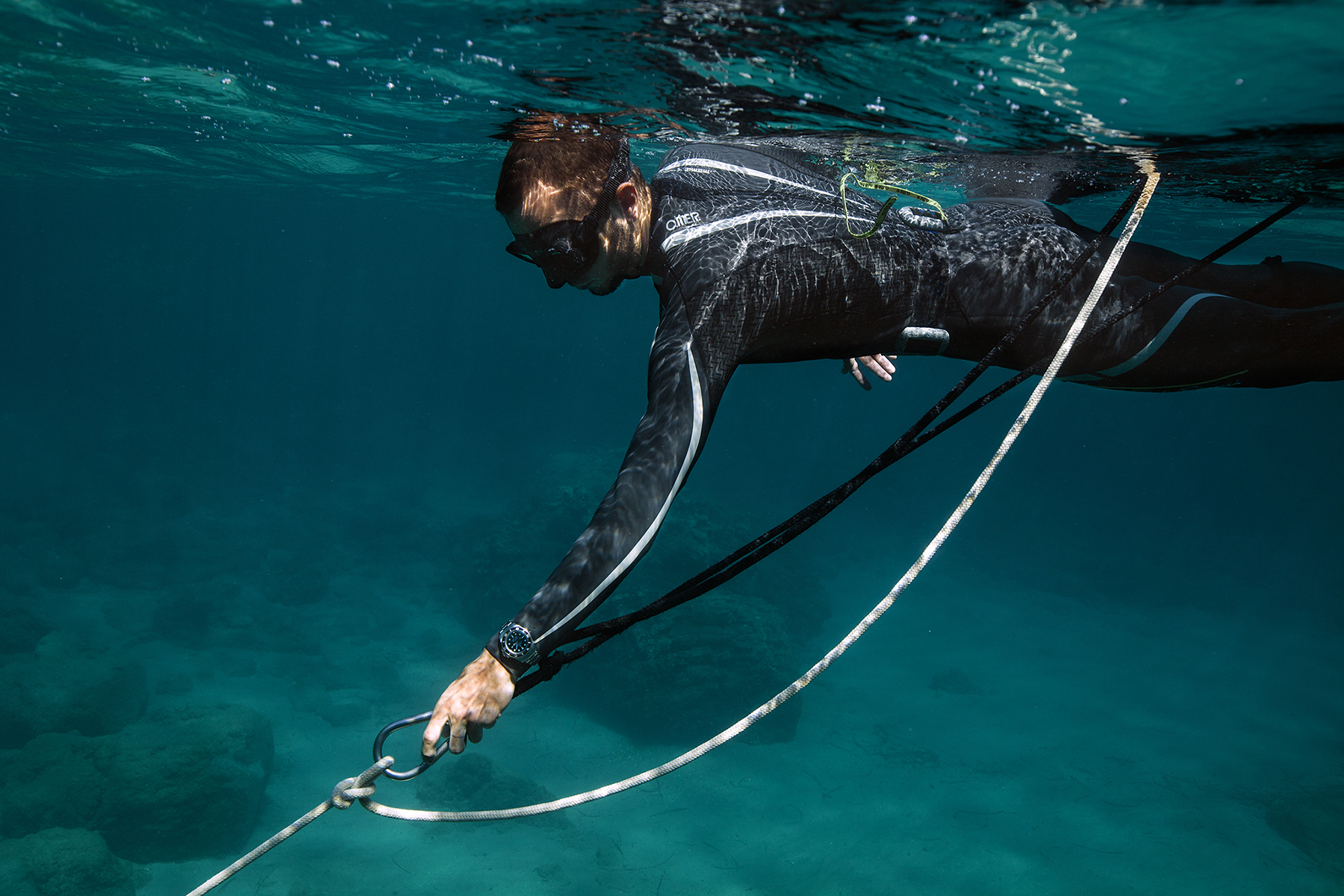 Being battle ready when you prepare an underwater shooting is part of the drill. I tried on my wrist the Rolex Deepsea Sea-Dweller with some mixed feelings for its bulky and heavy looking 44mm case. After a couple of minutes this marvel of technology with its perfect engineered weight balance fitted my wrist like an old faithful friend.
This ultra-resistant divers' model engineered by Rolex is certified for a max depth of 12,800 feet (3900 meters).The bracelet's Oysterlock clasp prevents accidental opening, a must when I fiddle with my housing, diving gear and computer. The 3135 calibre offers greater resistance to shocks and temperature variations, another must knowing my legendary agility on board of my rib and the Aegean thermoclines…
The safety valve patented by Rolex in 1967 acts as a miniature decompression chamber for the watch and is essential for deep saturation diving. This watch can take some real abuse and looks like a die hard when weathered by time and salt. All in all, while not being a member of the Rolex cult (yet), I am conquered by this solid steel diving babe and placing it among my top five contemporary diving watches selection. Other heart crushes are following soon. #rolex #deepsea #divewatch #diving #freediving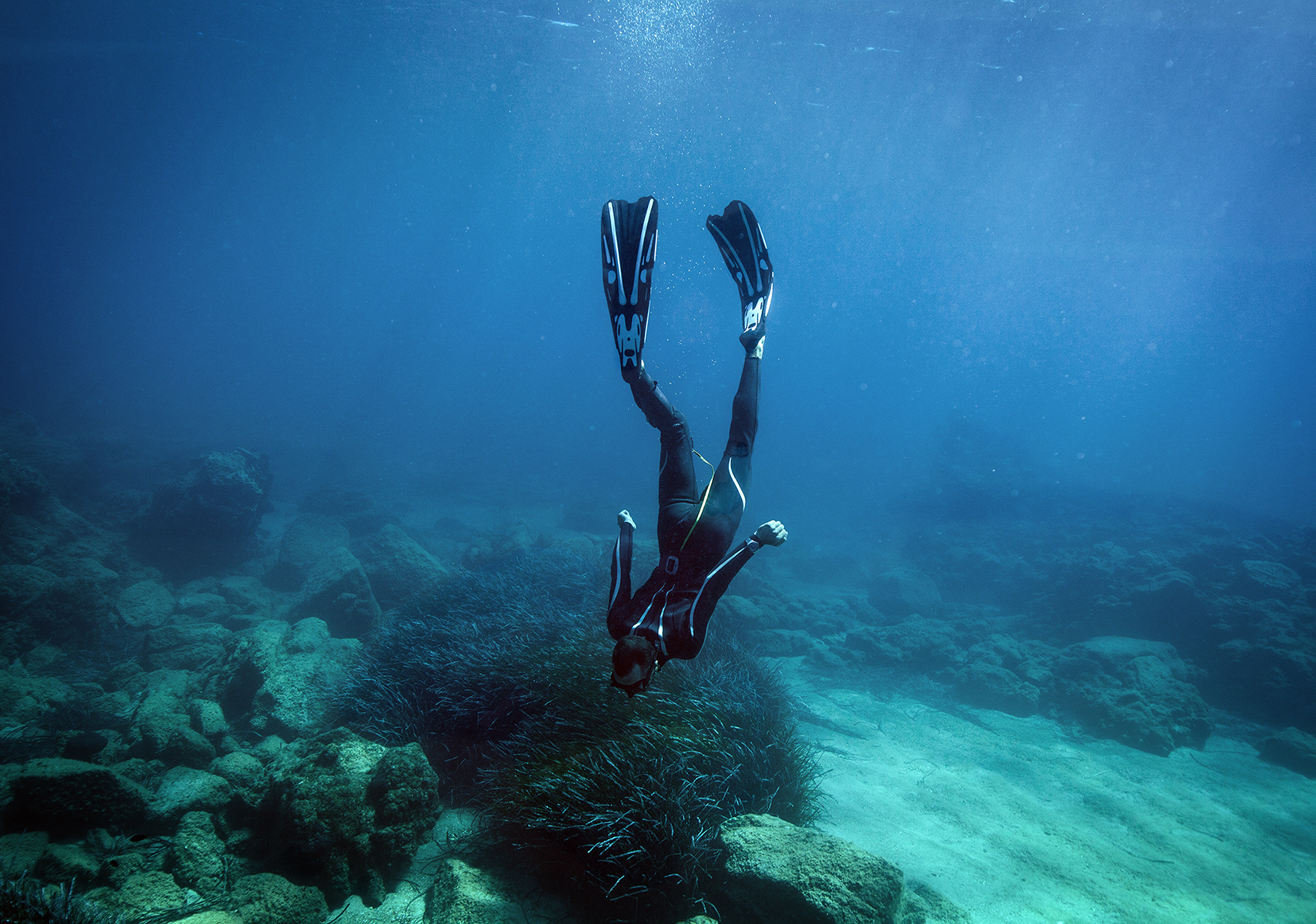 Sidney is wearing the special Umberto Pelizzari free diving wetsuits edition from OMERSUB. Super comfortable and lethal.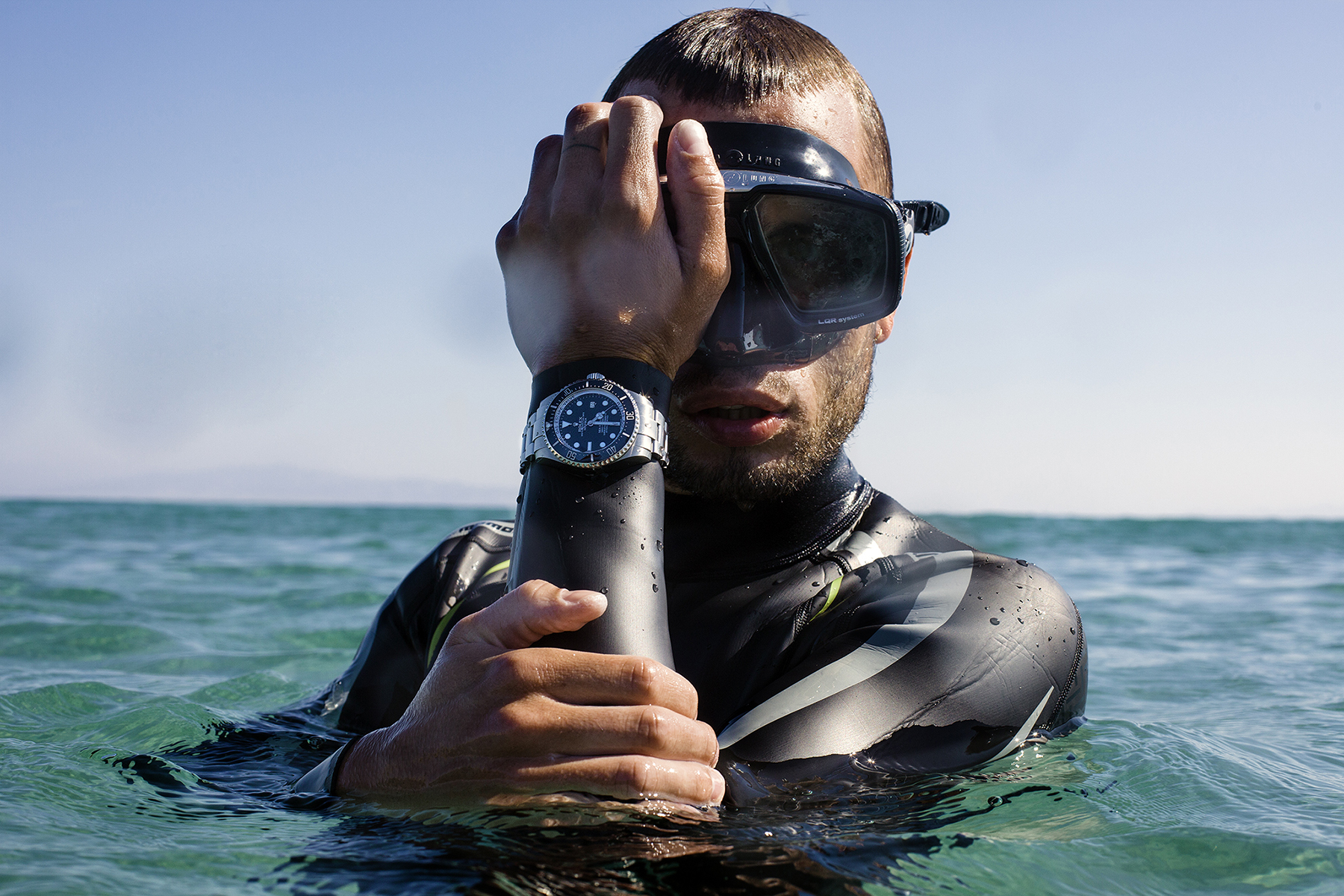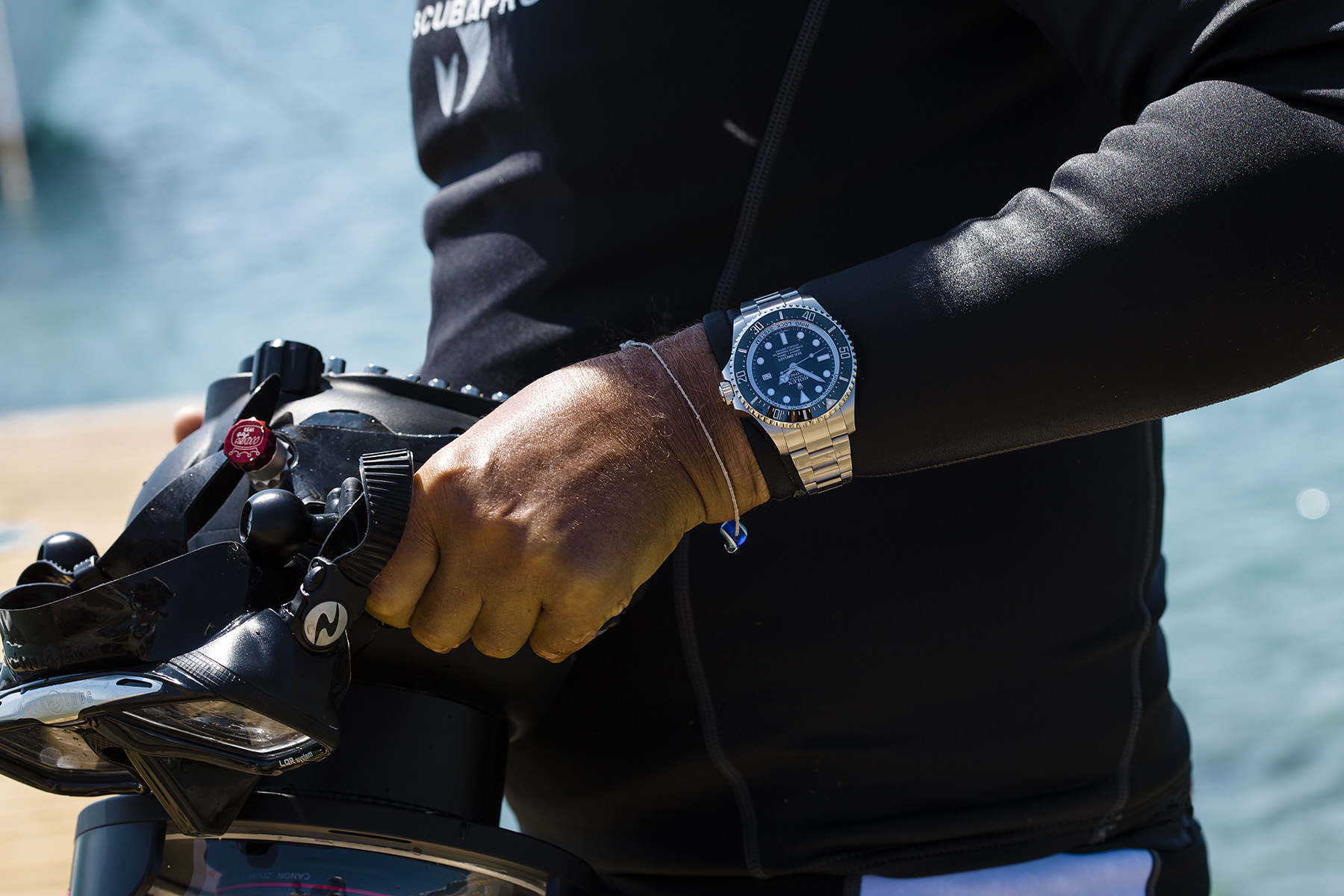 My sturdy Hugyfot housing, great piece of engineering, reliable and…safe.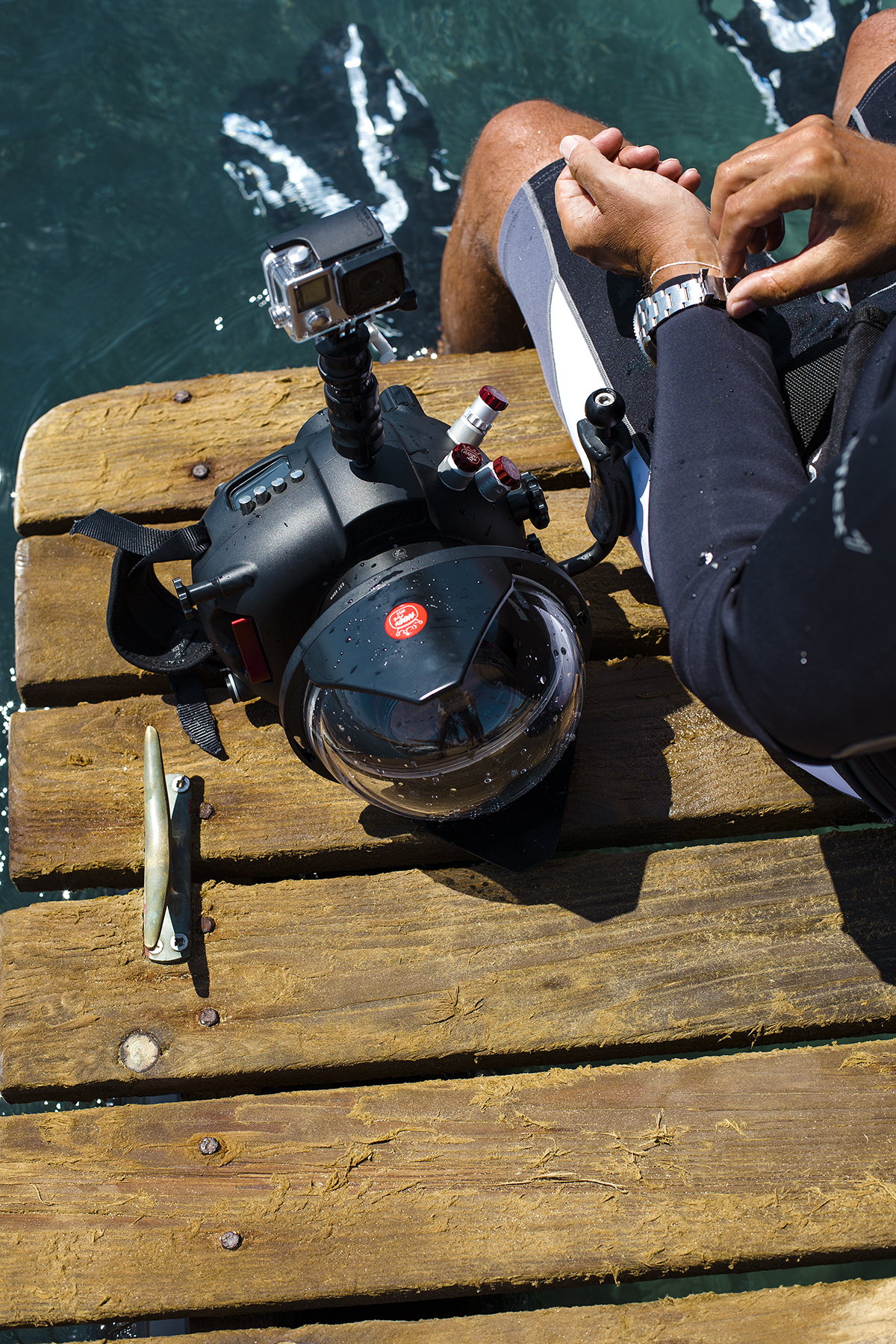 The bracelet's Oysterlock clasp is a must when I fiddle with my housing.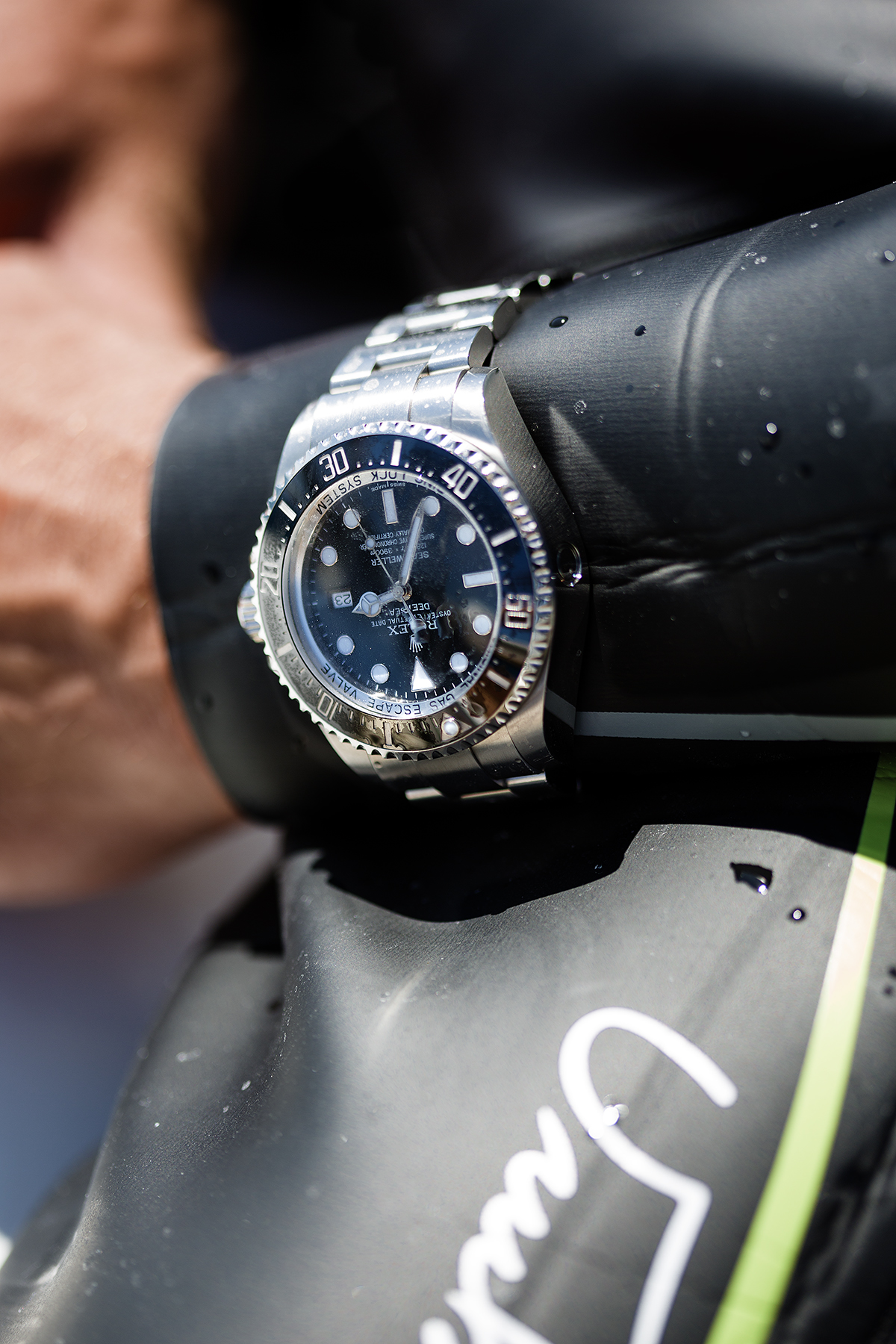 A die hard looking watch when it is weathered by salt and the ocean.