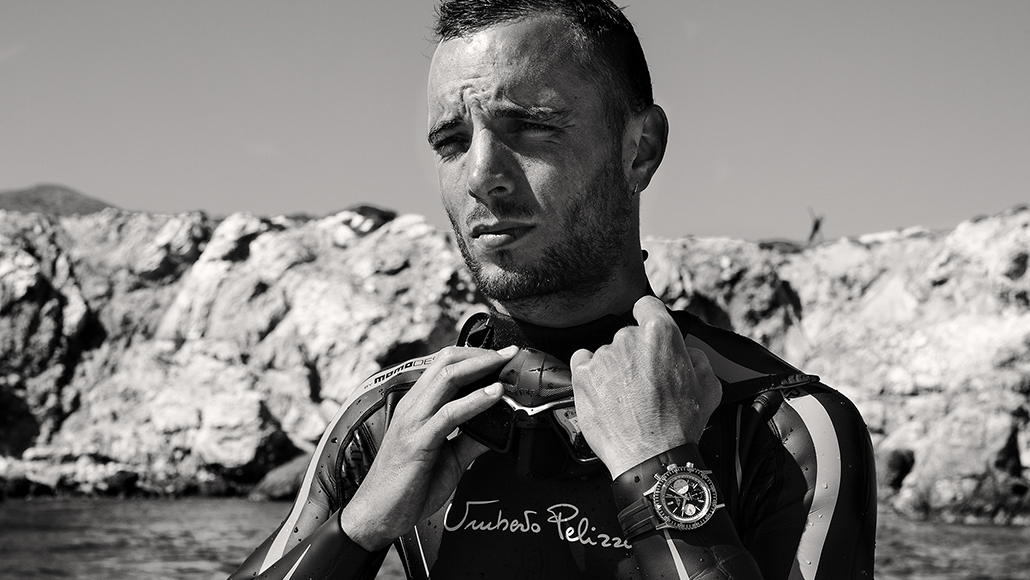 While preparing this subject shot last year on The Longines 1967 Heritage Divers re-edition I happened to learn the passing a couple of days ago of free diving legend ENZO MAIORCA, eternal friend and contender of Jacques Mayol, another legend of the abyss. Their competition and friendship inspired Luc Besson's film "The Big Blue" .  Enzo Maiorca was born in 1931 and set a number of free diving records from 45m in 1960 to 101m in 1988 which was his last competitive dive. Umberto Pelizzari, free diving world champion, spiritual son of Mayol and friend of Maiorca, spoke to me several times about Enzo while we were preparing a documentary project. Enzo Maiorca reached on September 1967 a record depth of 64 meters in variable weight (VWT). No doubt the epic Maiorca/Mayol competition inspired the generations of Pelizzari, Pipin, Loic Leferme, Patrick Musimu, Herbert Nitsch…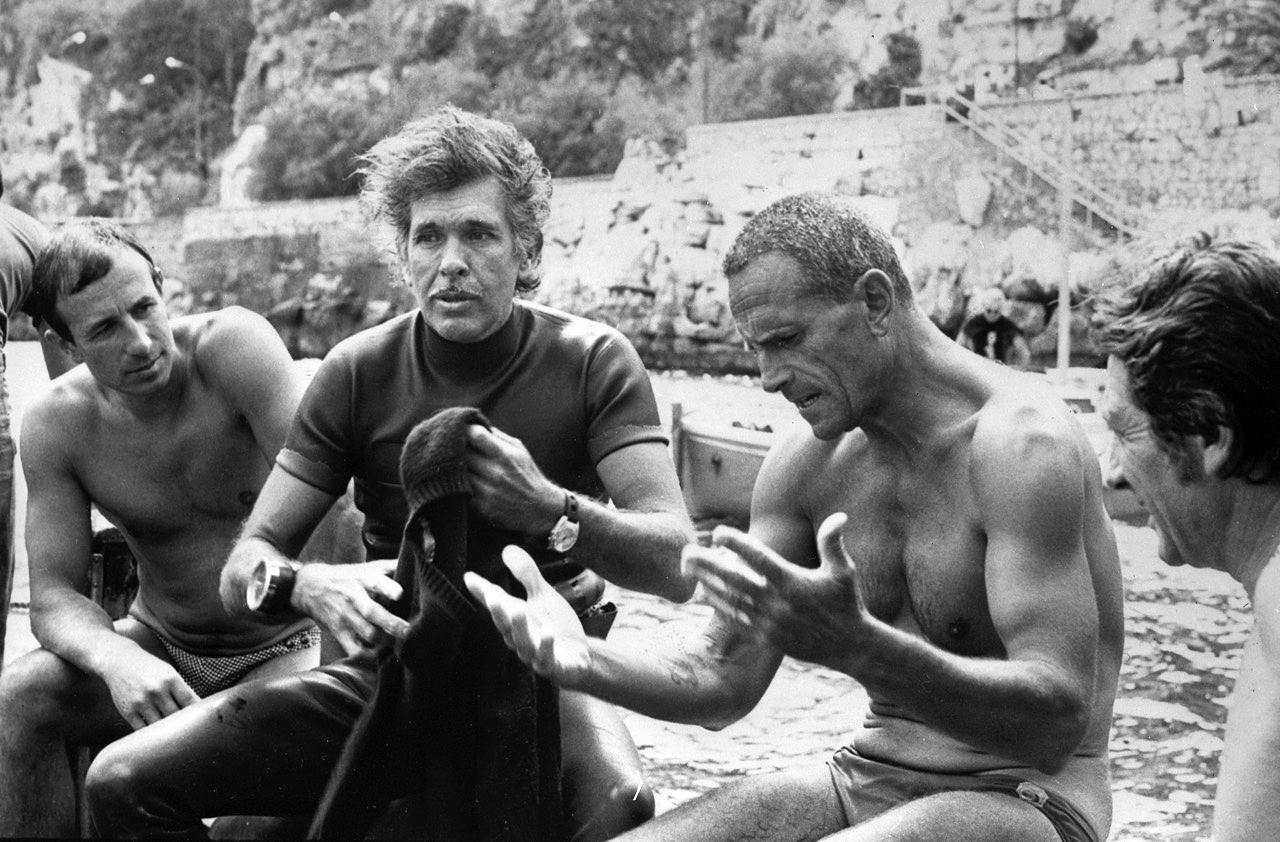 ©corriere.it Enzo (right) with his eternal friend and competitor Jacques Mayol.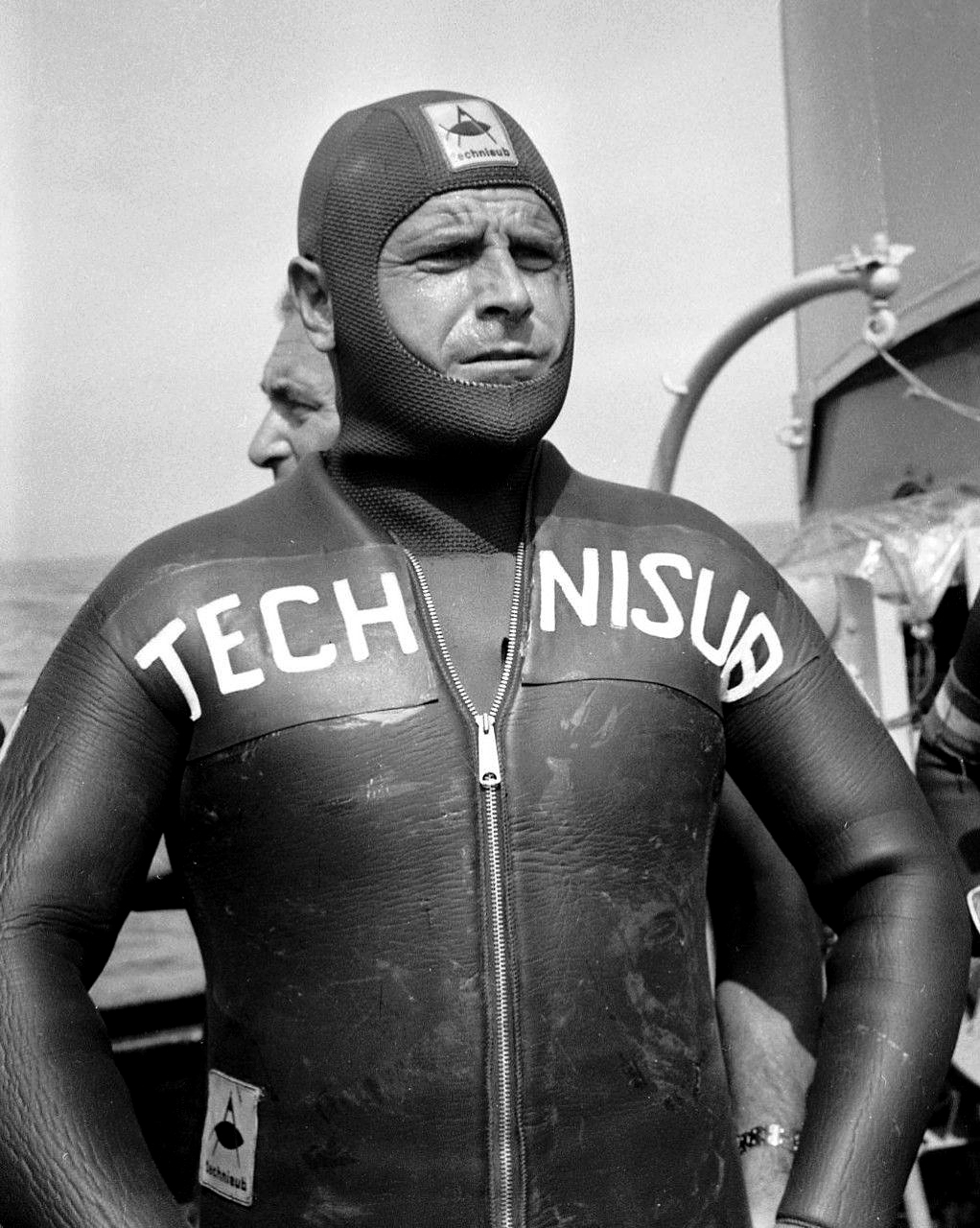 Picture credit ©Twitter @Corriere
In 1967 Maiorca ceased spearfishing, while still competing in freediving. I found an interview where he explained how he abandoned spearfishing:
"It all happened suddenly. I was diving in the shallows not far from the cape that reaches out to the open sea south of the bay of Syracuse. That morning I happened to spear a grouper. A strong and combative grouper. On the bottom a real titanic struggle broke out, between me who wanted to take its life and the grouper who tried to save itself. The grouper was caught in a cavity between two rocks, trying to understand its position, I ran my right hand down the fish's belly. Its heart was pounding in terror, mad with fear. And with that pulsing of blood I realized that I was killing a living being. Since then my speargun lies like a derelict, an archaeological item, in the dusty basement of my house. That was in 1967."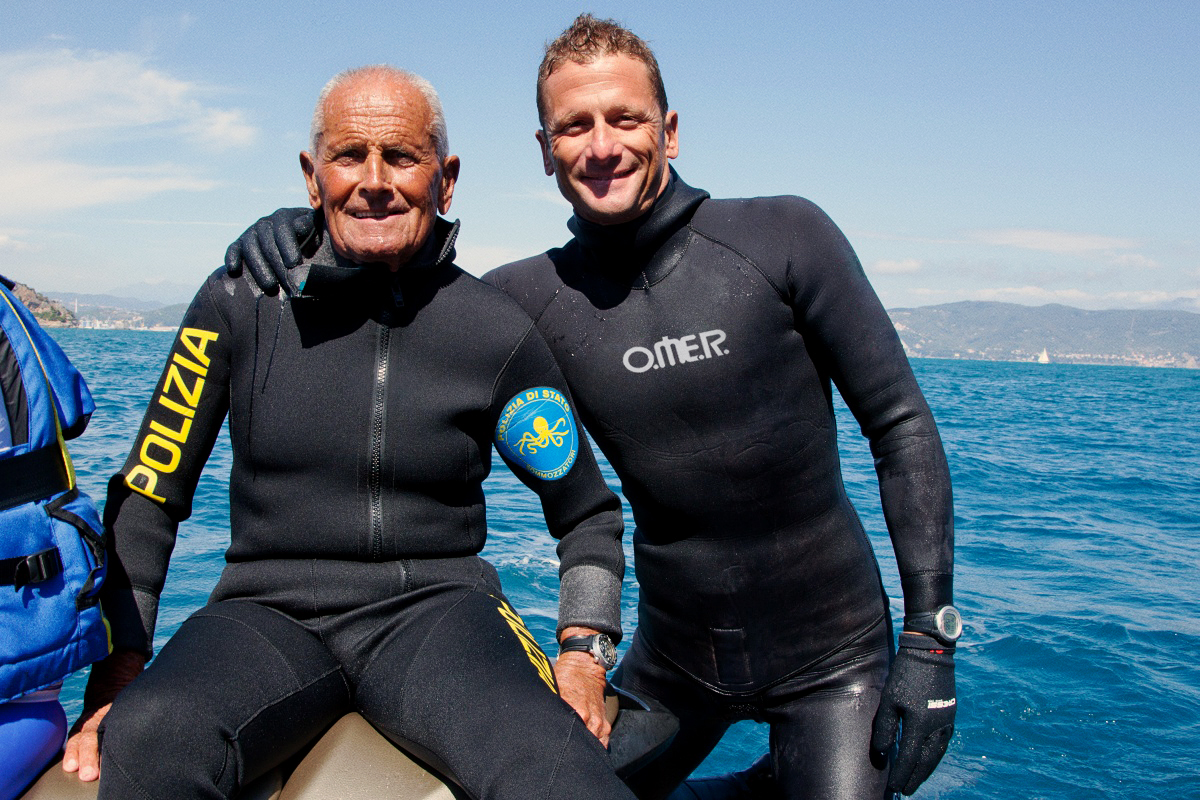 Known as "Il Signore Degli Abissi" or the "Lord of the Deep" tributes have been coming in including one from Umberto Pelizzari that moved me: "Today it's a very sad day, but I would like to remember You with your smile, your kindness, your love for the sea. I'll miss you 'Old Lion' ! Rest in Peace Enzo…and thanks for everything." ©Umberto Pelizzari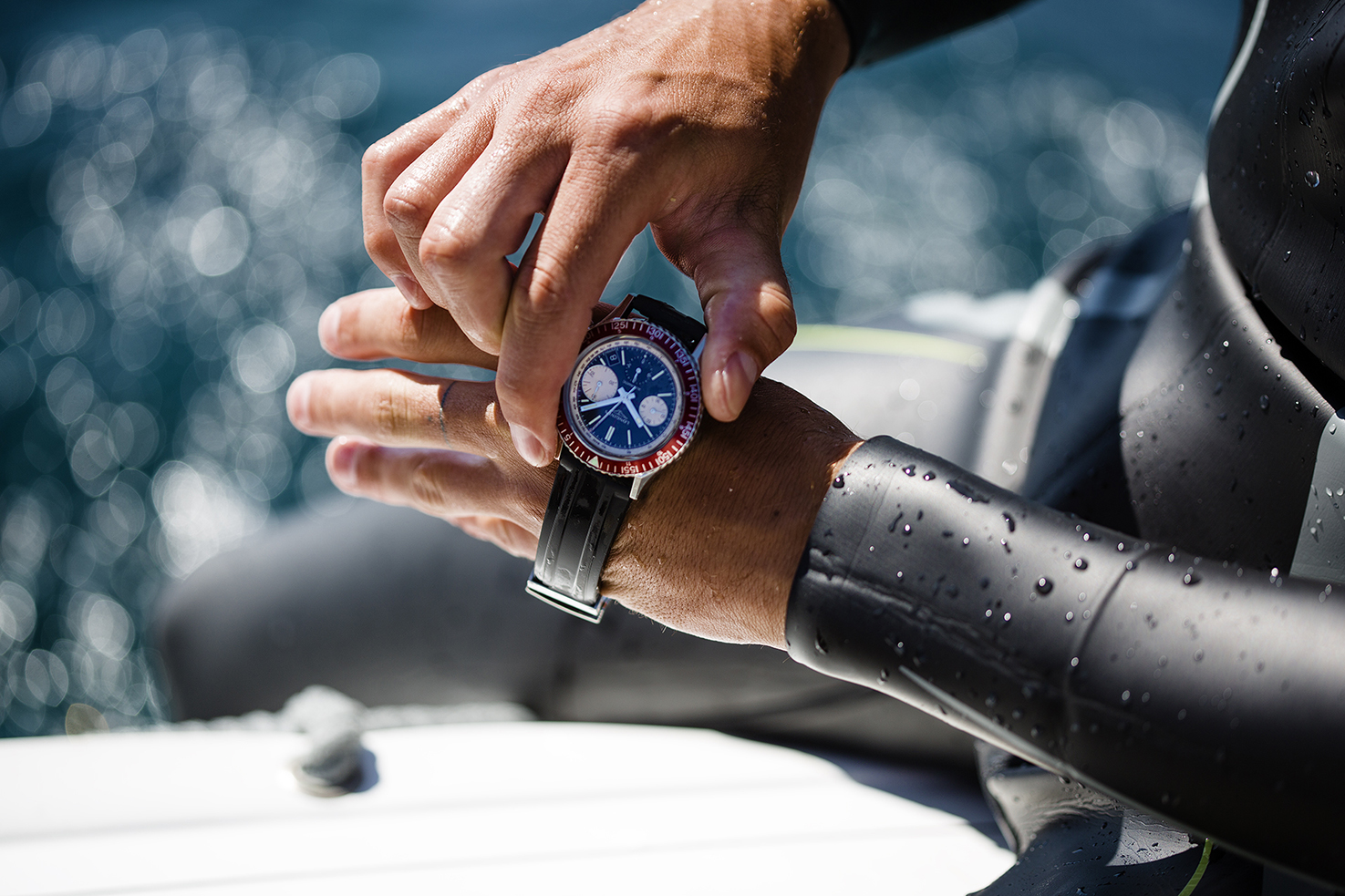 My research didn't show if Enzo Maiorca ever used the 1967 Divers Longines. The Squale Master 100 Atmos was among the favorite watches used by top divers like Enzo Maiorca and Jacques Mayol in those years. That golden pioneer era of freediving competition inspired me for the shooting of the Longines Heritage Divers range, which took place on the island of Paros, located an hour ½ from the island of Amorgos where the Big Blue was shot. The Meltemi was building  at a steady pace, so I took the Rib behind a sheltered landmark and dropped anchor. Sid and Zohra and myself started to gear up. The smooth chilled Aegean sea was sending us an irresistible invitation.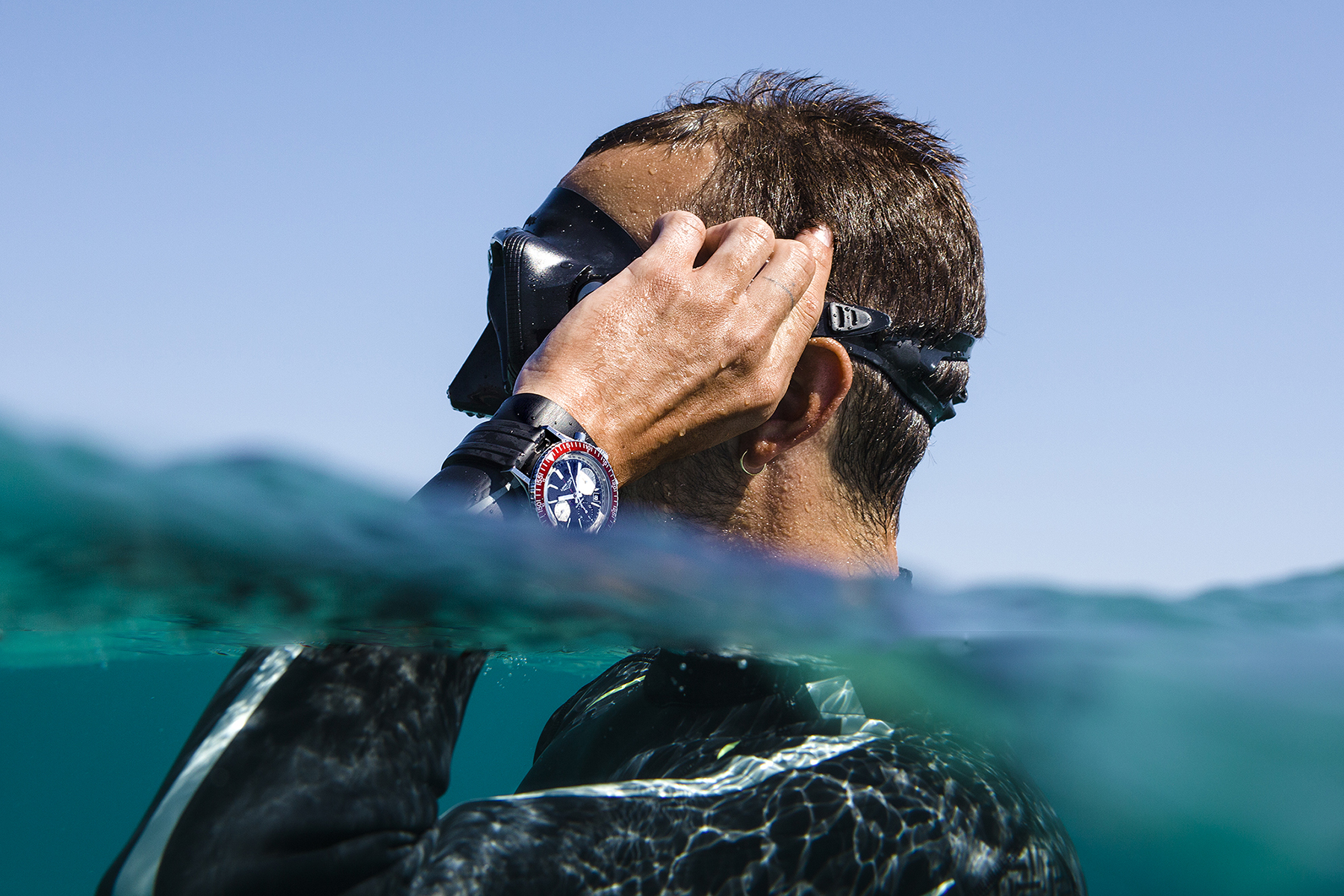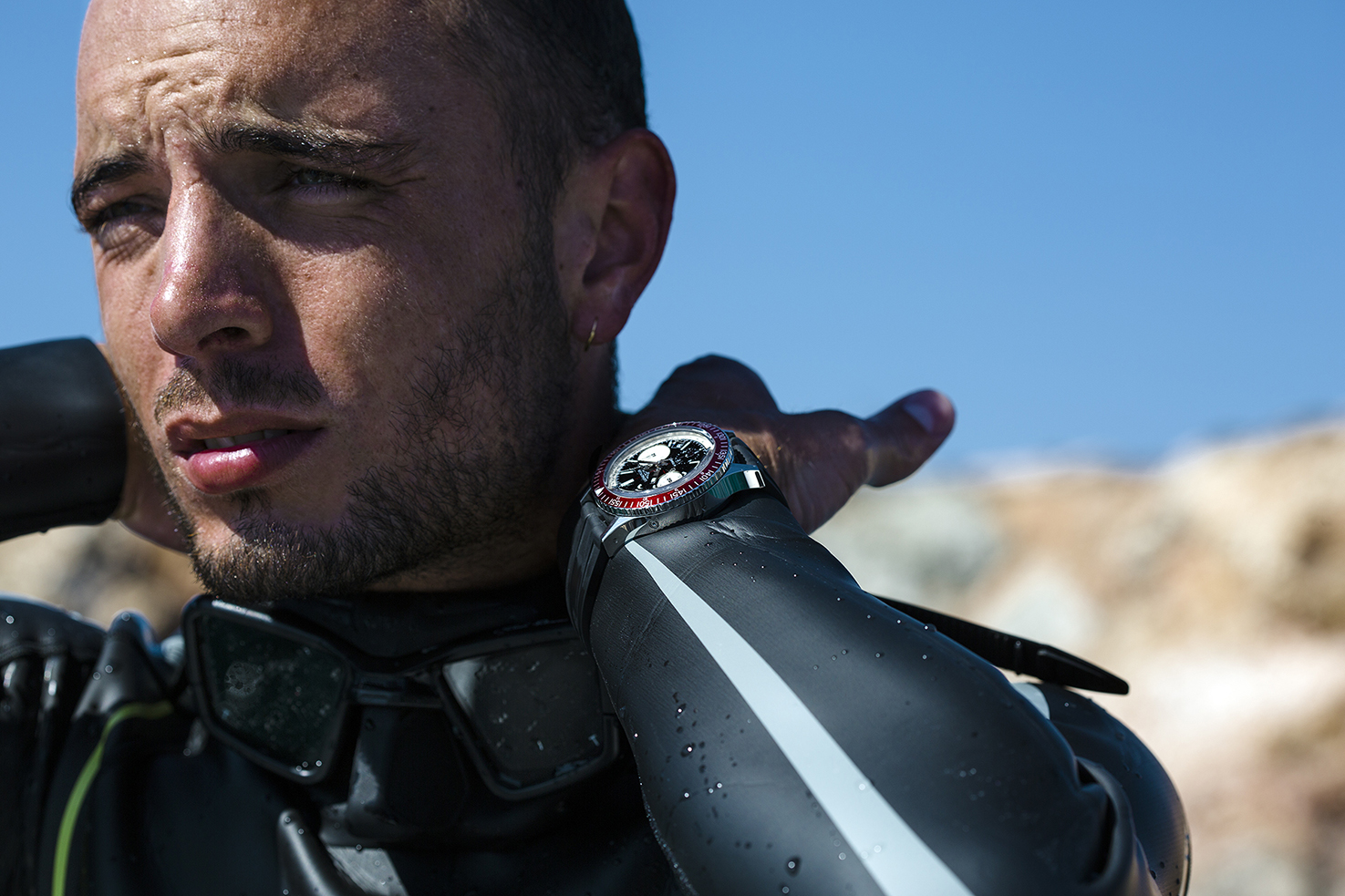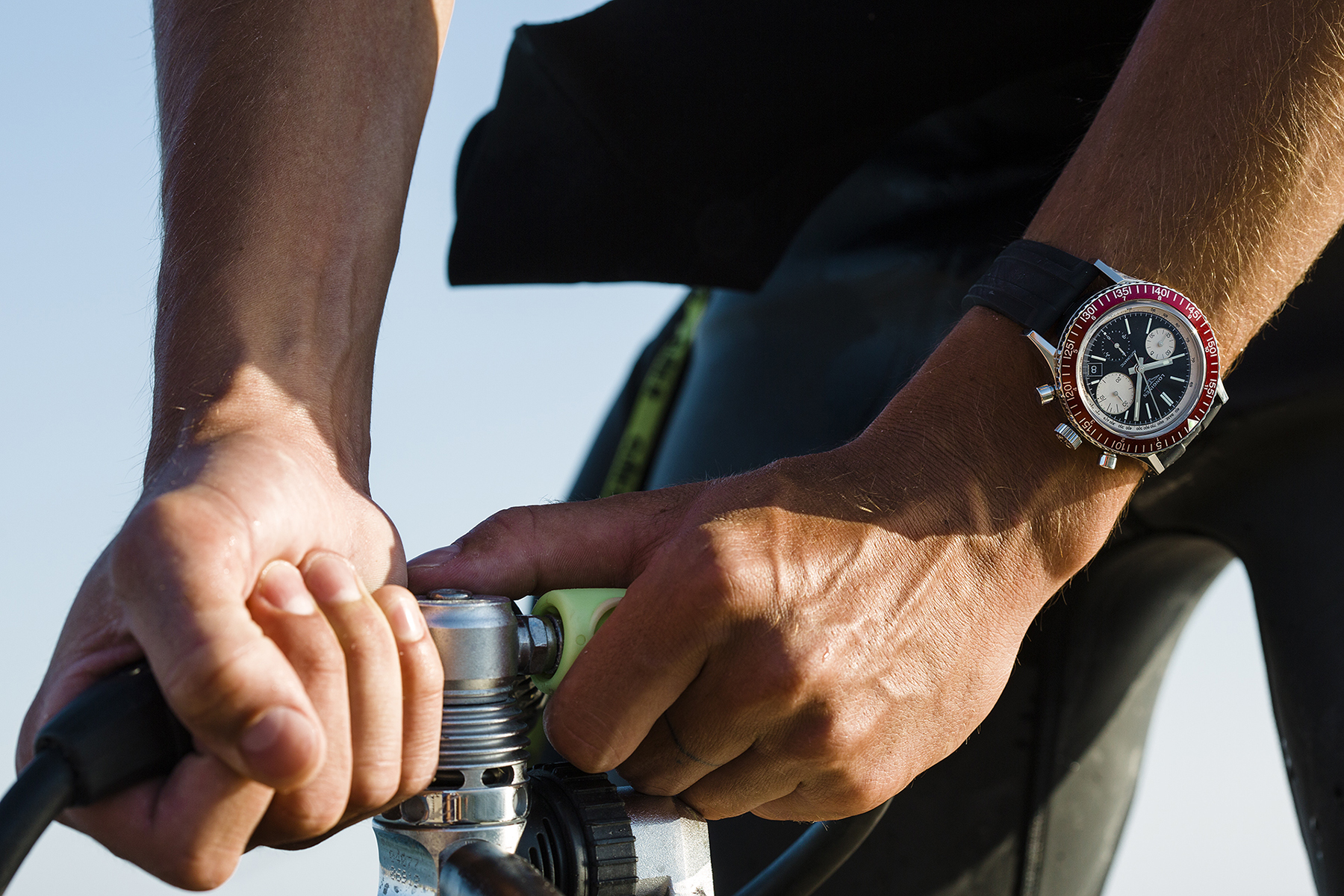 The Longines Heritage Diver 1967 is based on a design from Longines' back catalog that dates back to 1967. This new chronograph carries many similar traits from the original. The watch looks every bit a statement of its past, with design cues right out of the 60s.The Heritage Diver 1967 has a 42mm-wide steel case with a bordeaux aluminum bezel which has not only a dive time scale, but also a 12-hour scale that allows for a fast and easy view of another timezone. It has an impressive power reserve of 54 hours. The hefty divers chronograph is waterproof to 300 m. Being able to go that deep underwater, the watch also comes equipped with a Helium valve escapement at the 10 o'clock side of the case. A very cinematographic watch that would takes it's place in any film remake from The Big Blue. Top contemporary free divers such as William Trubridge, Alexey Molchanov or Guillaume Nery could form an amazing cast.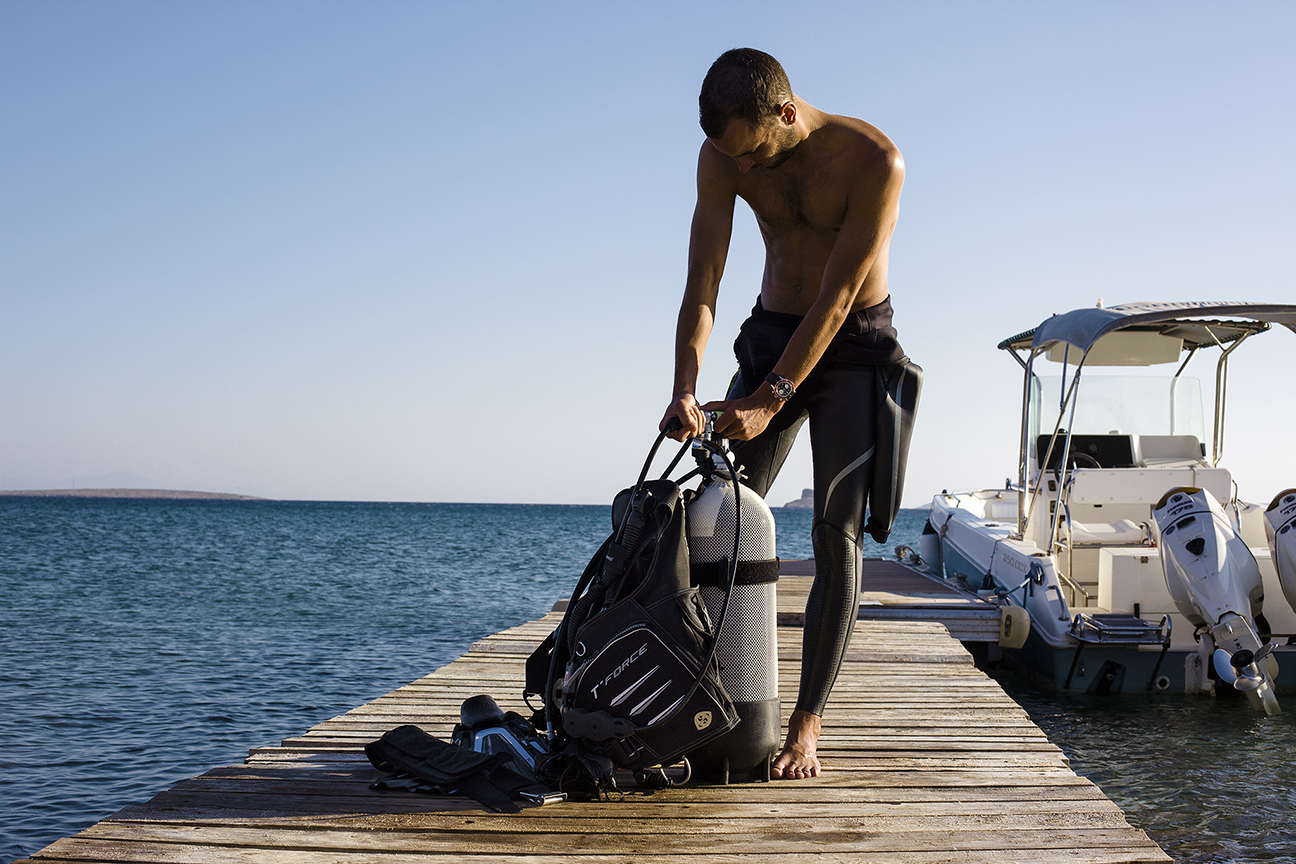 ©Peter De Mulder.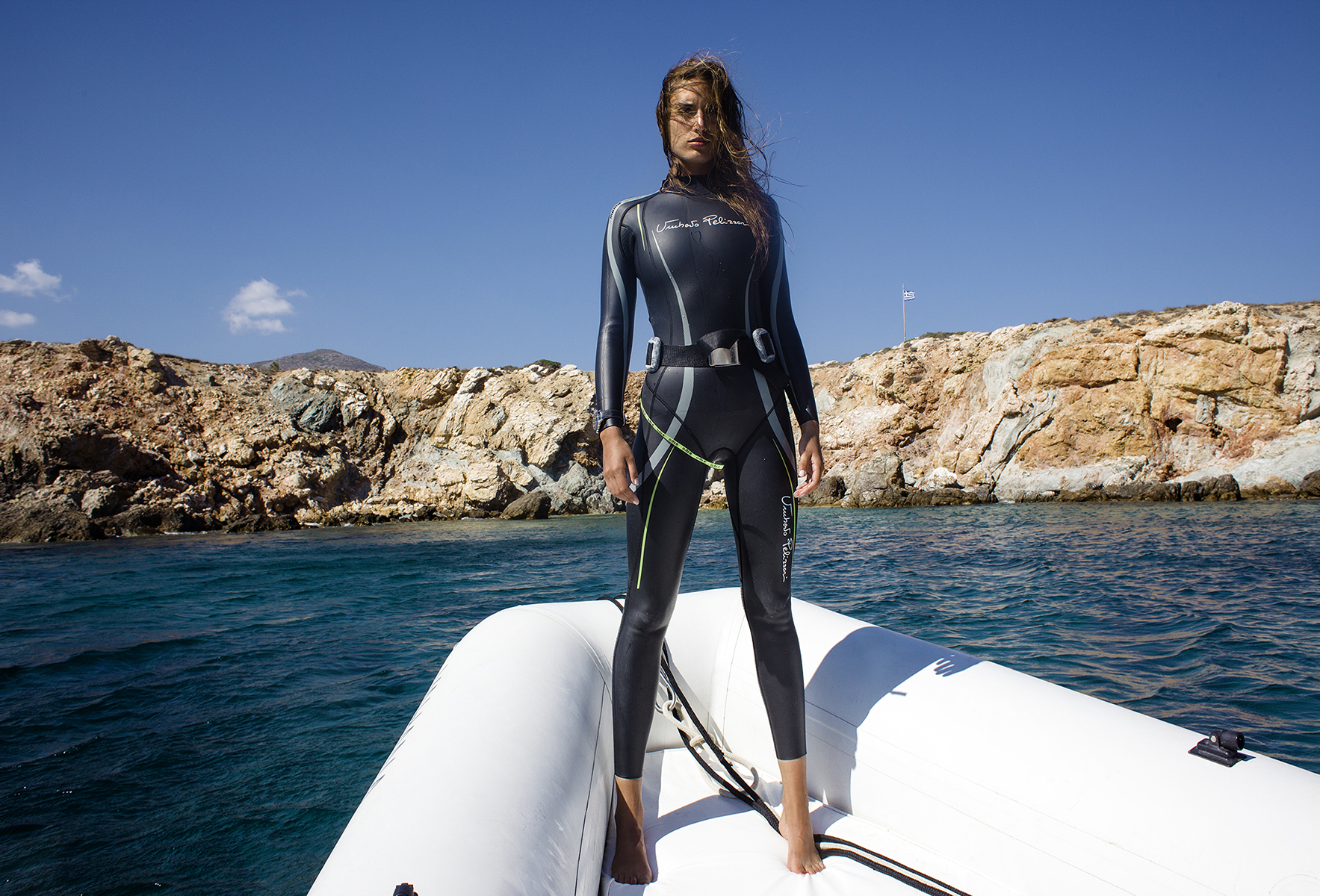 Free divers legends women such as Audrey Mestre, Tanya Streeter and Natalia Molchanova have majorly contributed to the free diving community, inspiring a new and fierce upcoming generation represented by people like  Alessia Zecchini, Sahika Ercümen, Alena Konecna  and others.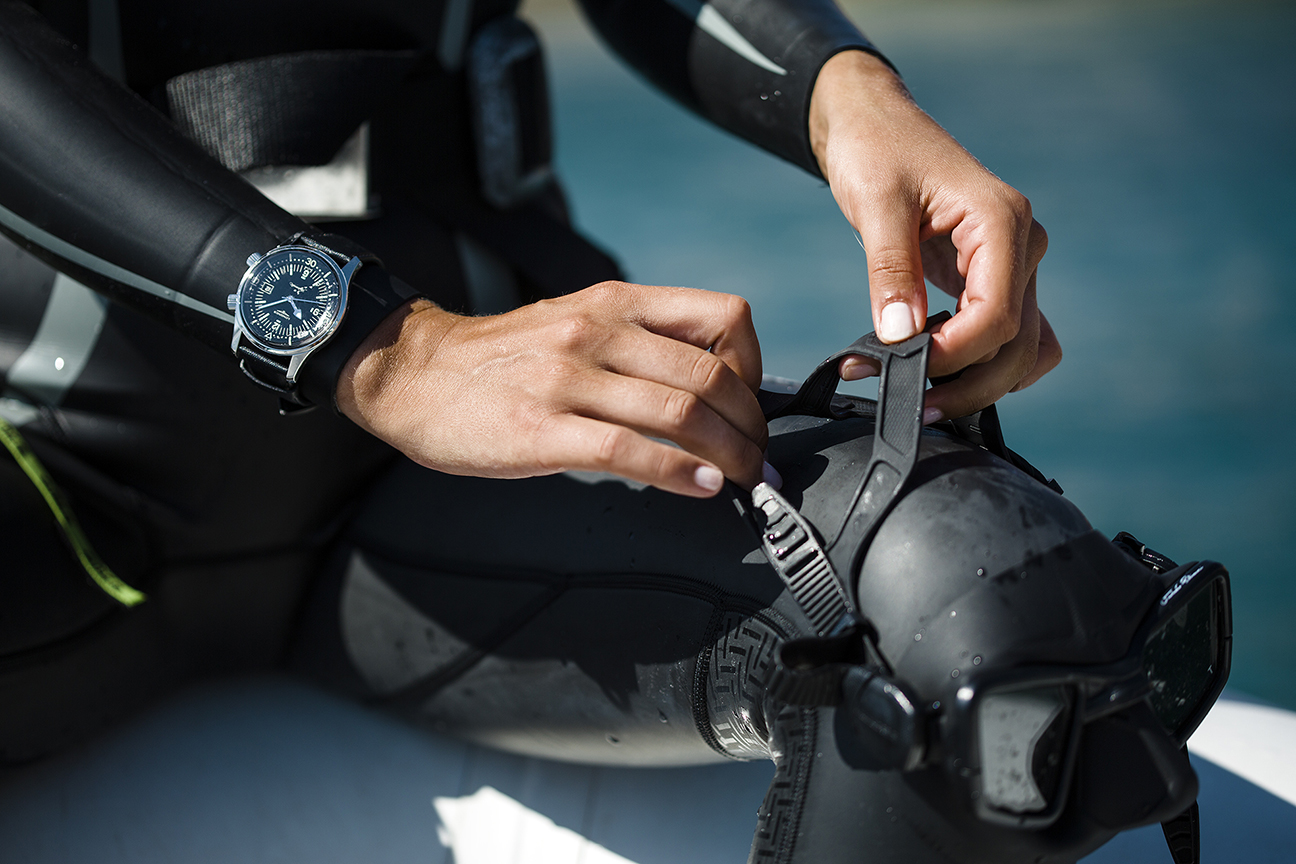 In 1961 E.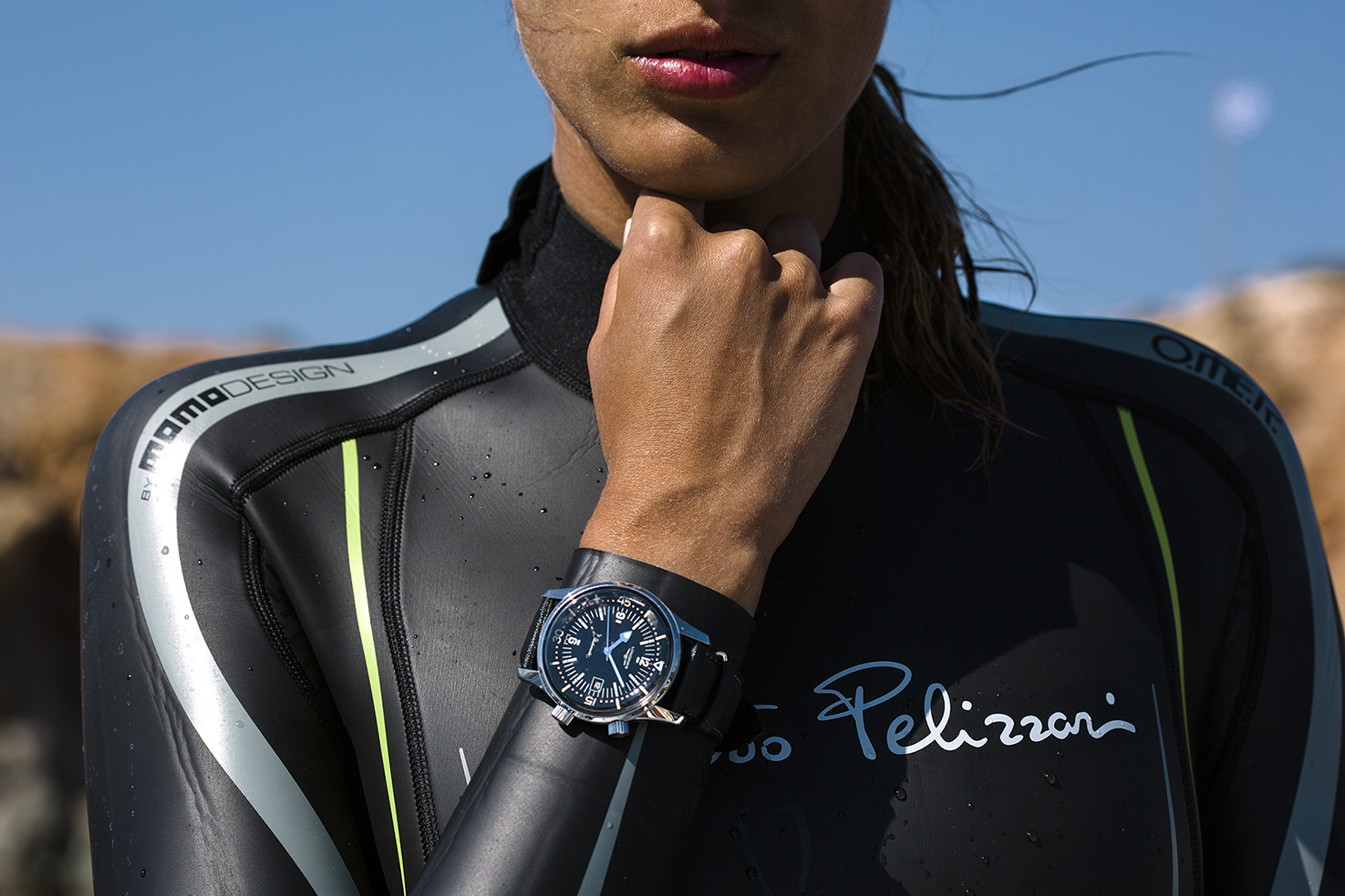 A "Super Compressor" case like the one on this Longines Legend Diver is not that uncommon, as we have seen similar ones from Jaeger-LeCoultre. The term "Compressor" relates to the case's seal construction, which ensures water resistance through pressure on the gaskets. "Super Compressor" is similar to standard "Compressor," but also features a screw-down caseback. In 1961 E. Piquerez SA  introduced the twin crown Super Compressor case . It was a groundbreaking design that offered an alternative for all other diving watches  produced at the time. Internalizing the bezel meant that it was harder for it to be damaged by a diver scraping his wrist against rocks and shipwrecks. It also gave the watch a very wide look, with the dial and bezel underneath a thick, domed acrylic crystal. The Longines Legend diver is a tribute to Longines' 42mm Super Compressor. Many aspects of the watch are similar to the original. Case diameter is the same, but the thickness of the watch is greater. On top of the 42-mm diameter case is a domed sapphire crystal, the watch is capable of handling water pressure at depths down to 300 meters. With its Heritage collection, Longines pays tribute to some of the most important timepieces of its past. #longines #divewatch #diving #freediving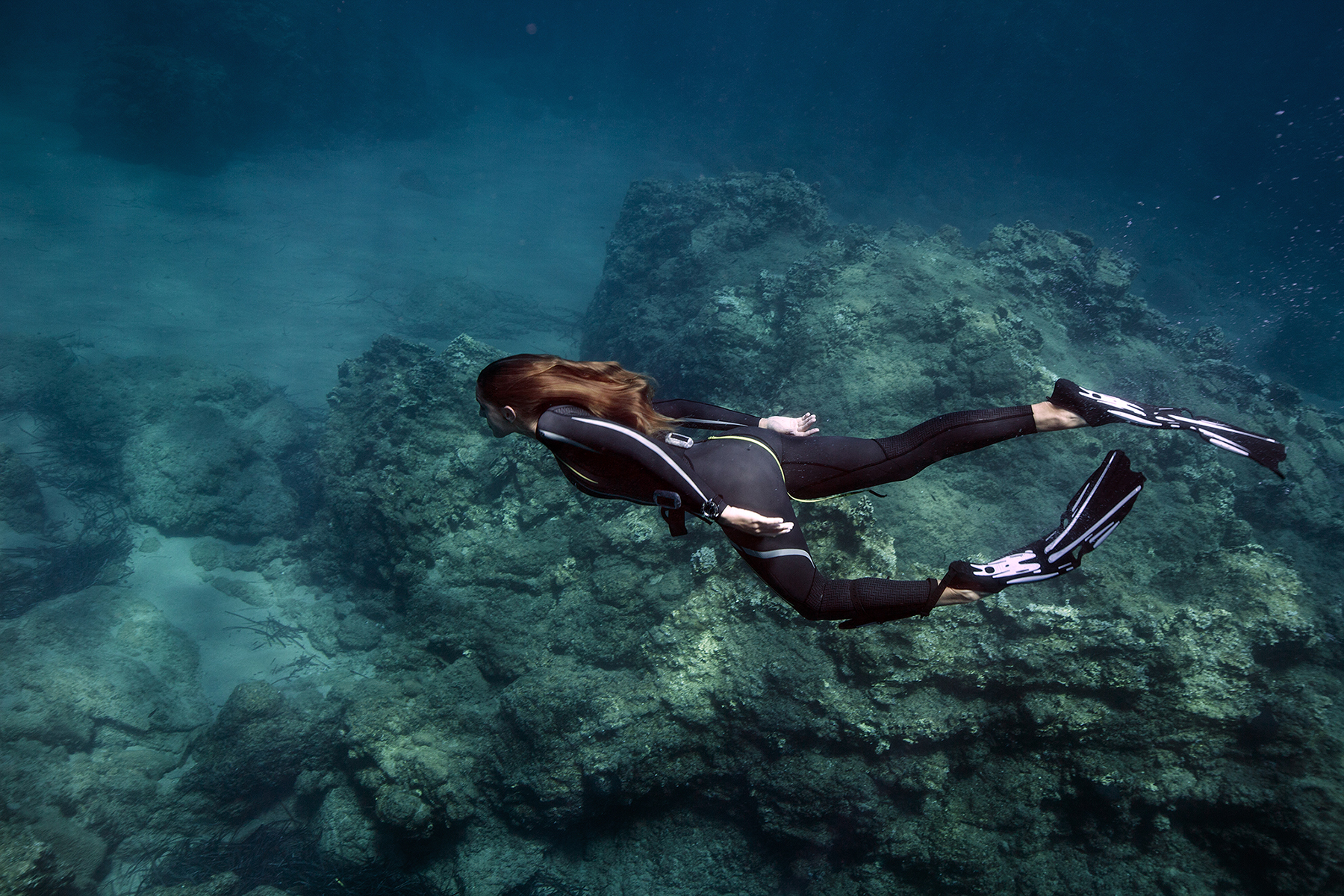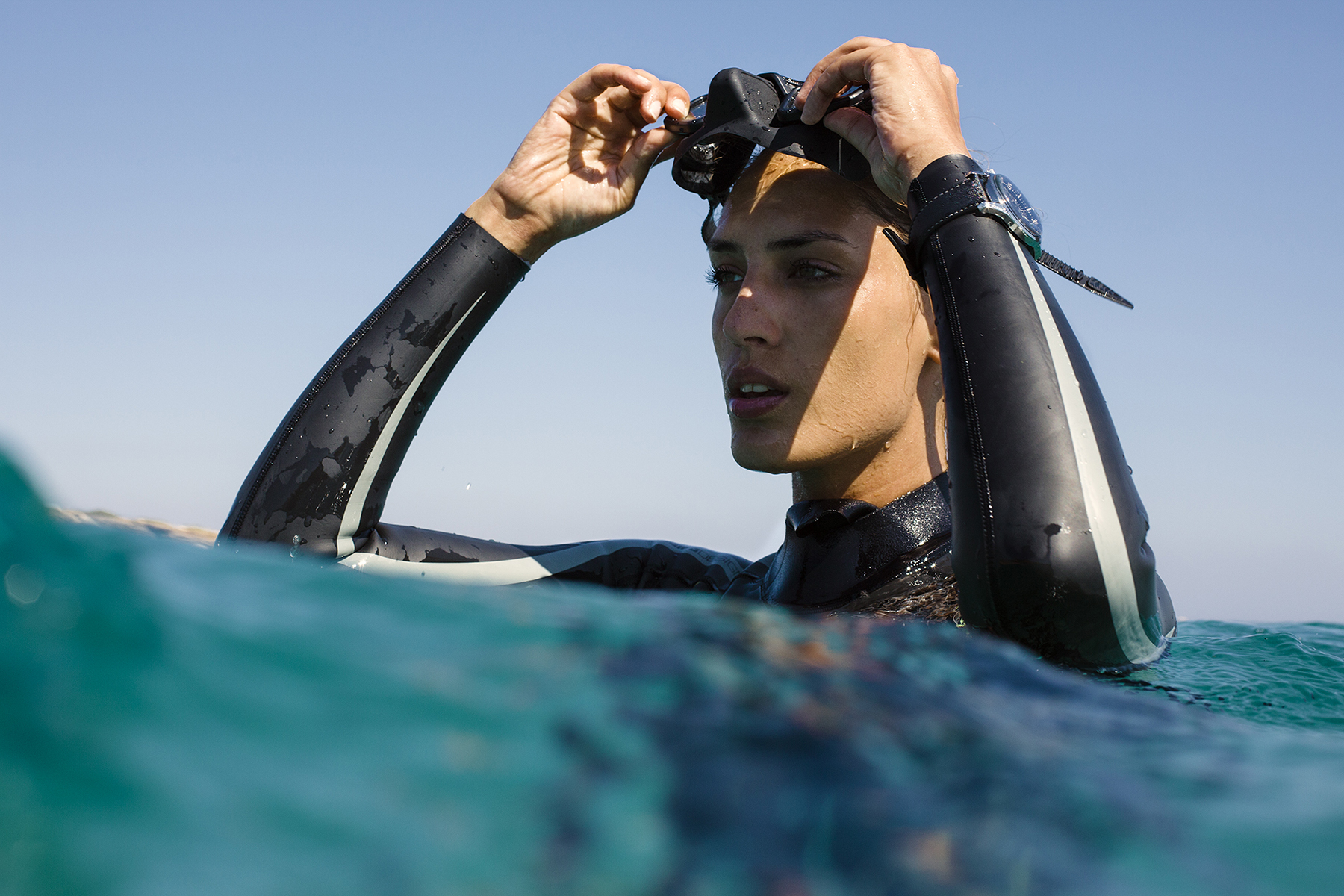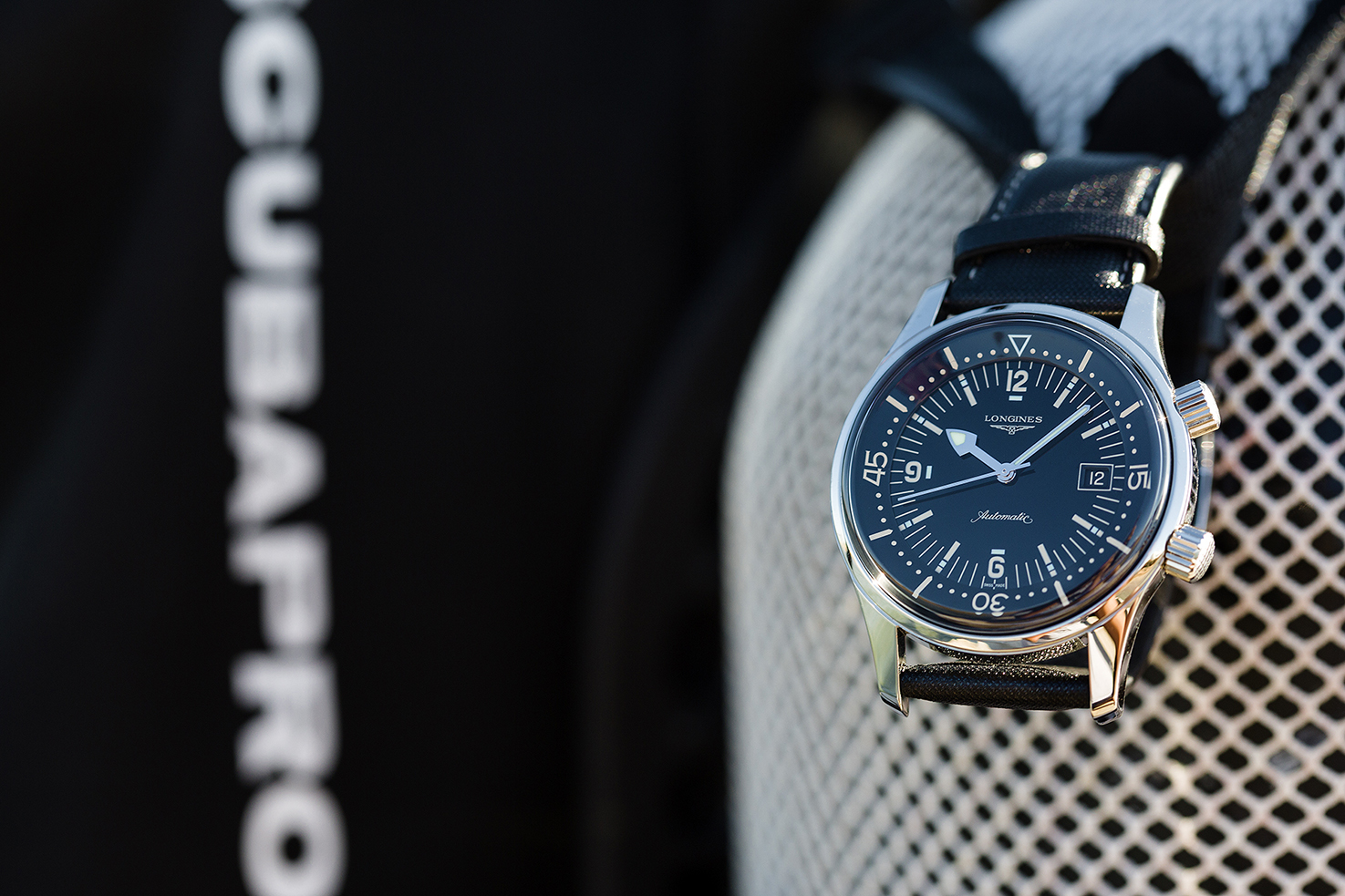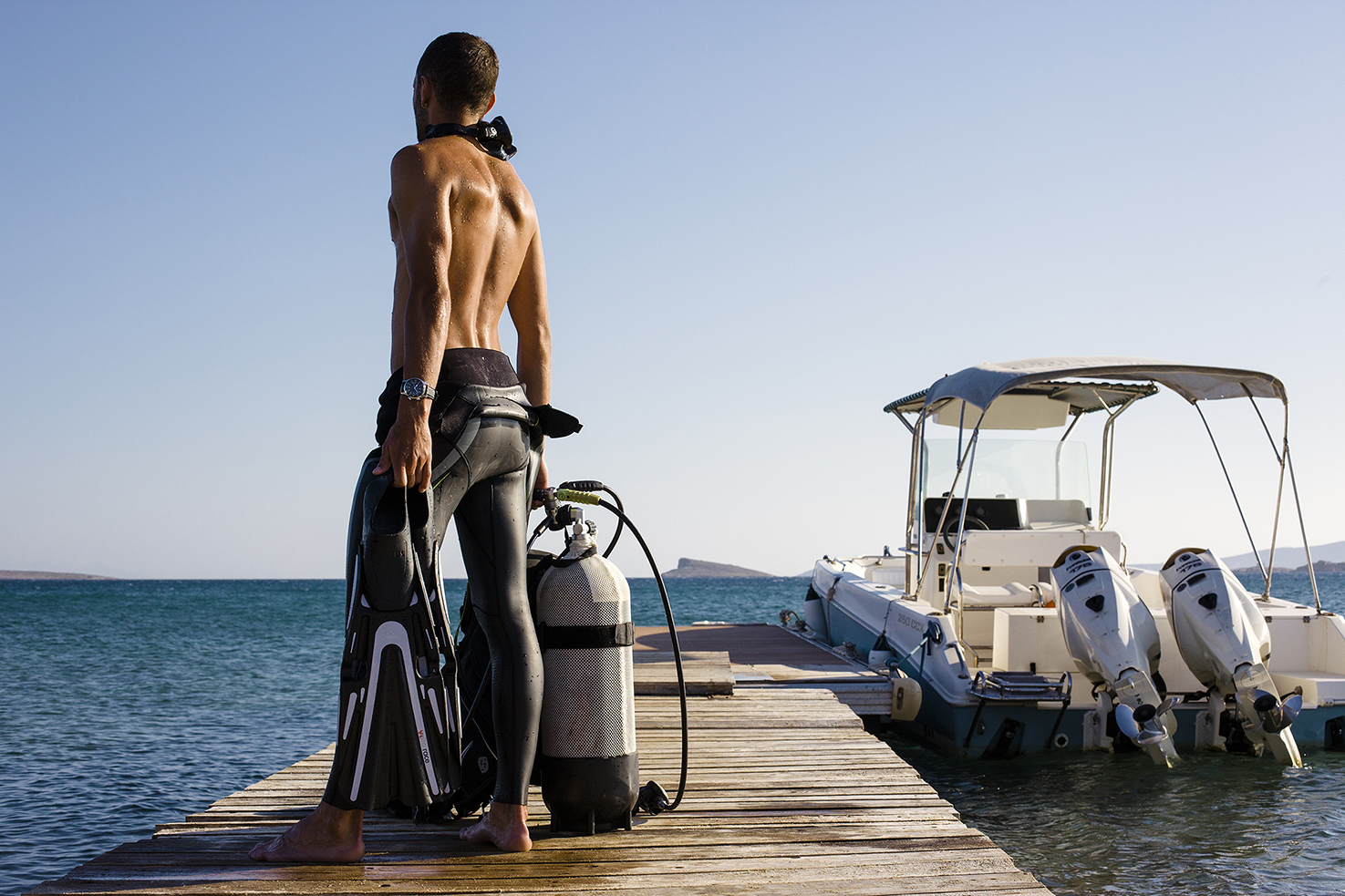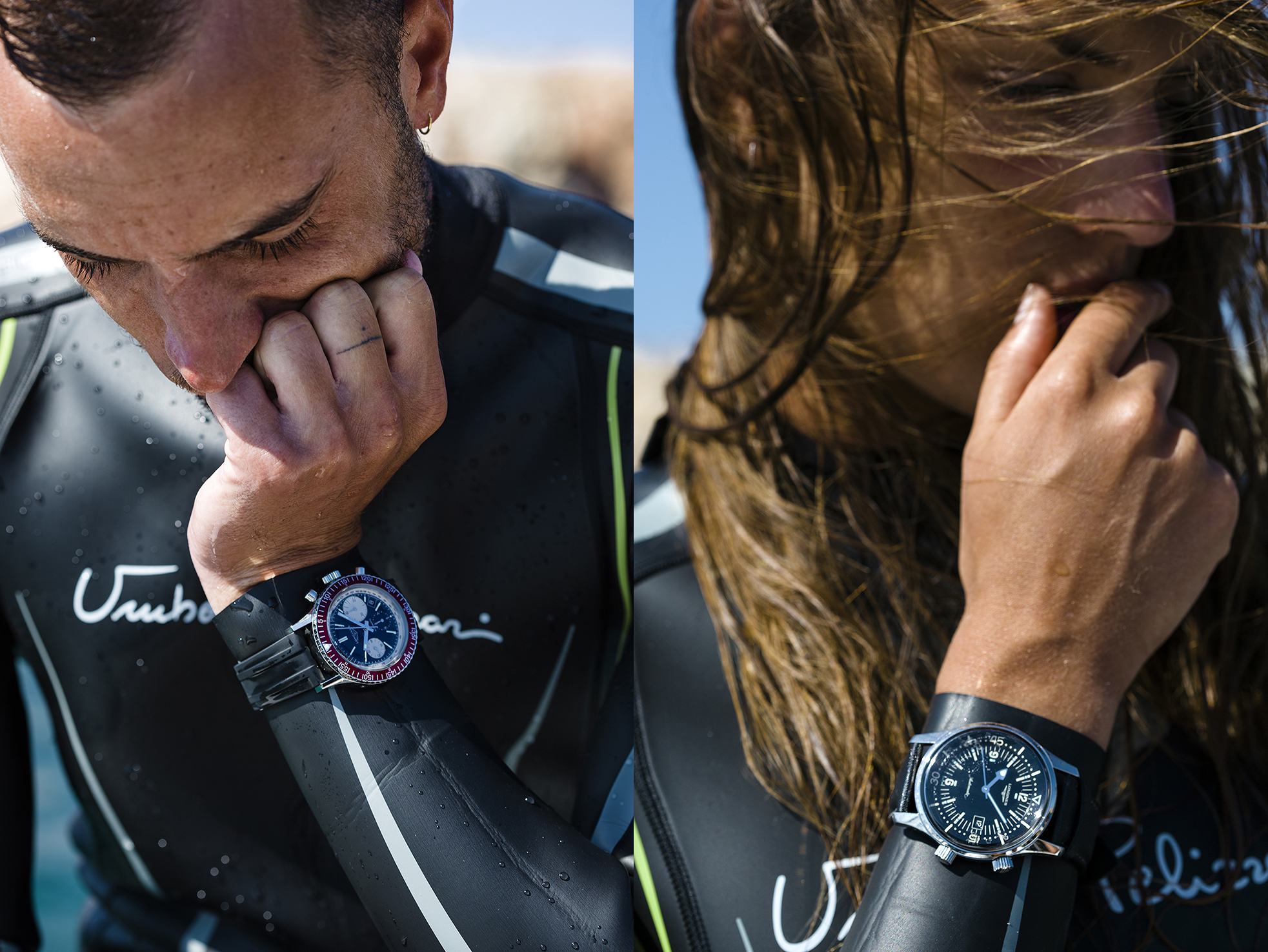 Free diving models Zohra Scholtes and Sidney Grzclaczk, beauty by Brigitte Petit, our amazing wet suits designed by Umberto Pelizzari for Omersub, scuba diving gear Scubapro, and my favorite housing by Hugyfot. Photography ©Peter De Mulder