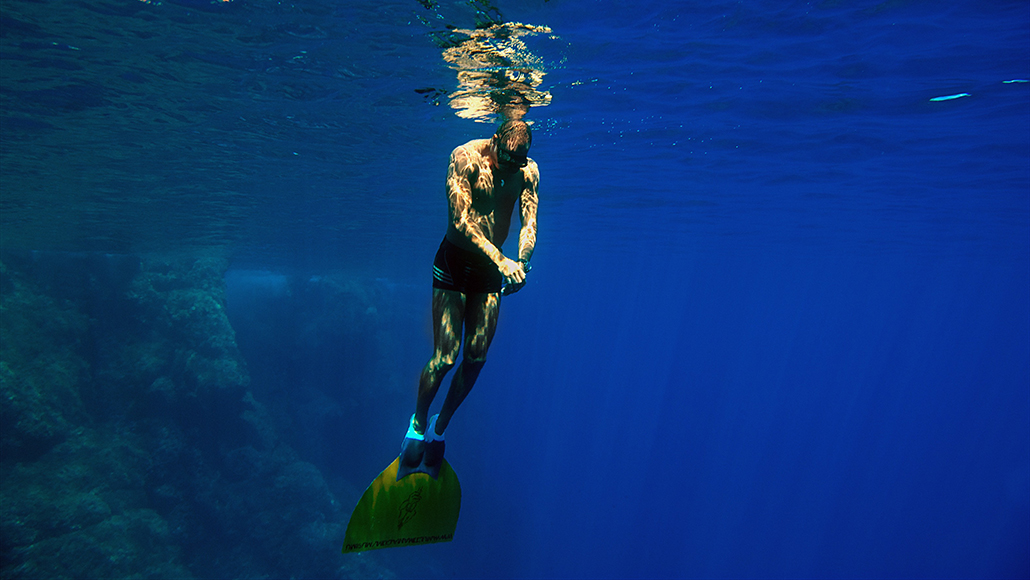 The Red Sea, June 30th 2005, Patrick Musimu redefined the human limits with a dive on one breath to 209.6 m depth in "No Limit" discipline. 

At the time, diving below 200m depths in apnea was unthinkable. The majority of the free diving community was very skeptical about the magnitude of a dive like this, as this would represent an improvement of more than 30 m deep over the previous world record. It was unprecedented. 
To succeed in this endeavor Patrick used his version of the Air cavity Flooding technique. The principle of ACF, a water- instead of air- based technique, is: liquid are incompressible, meaning that if the ears and sinuses are filled with liquid (water) they will not be submitted to pressure any more. Fewer air quantity is needed to compensate the building pressure on the eardrums as Patrick flooded his air cavities at 30 meters of depth, keeping the remaining usable volume of air to fuel his body during the rest of the descend and the ascend back to the surface.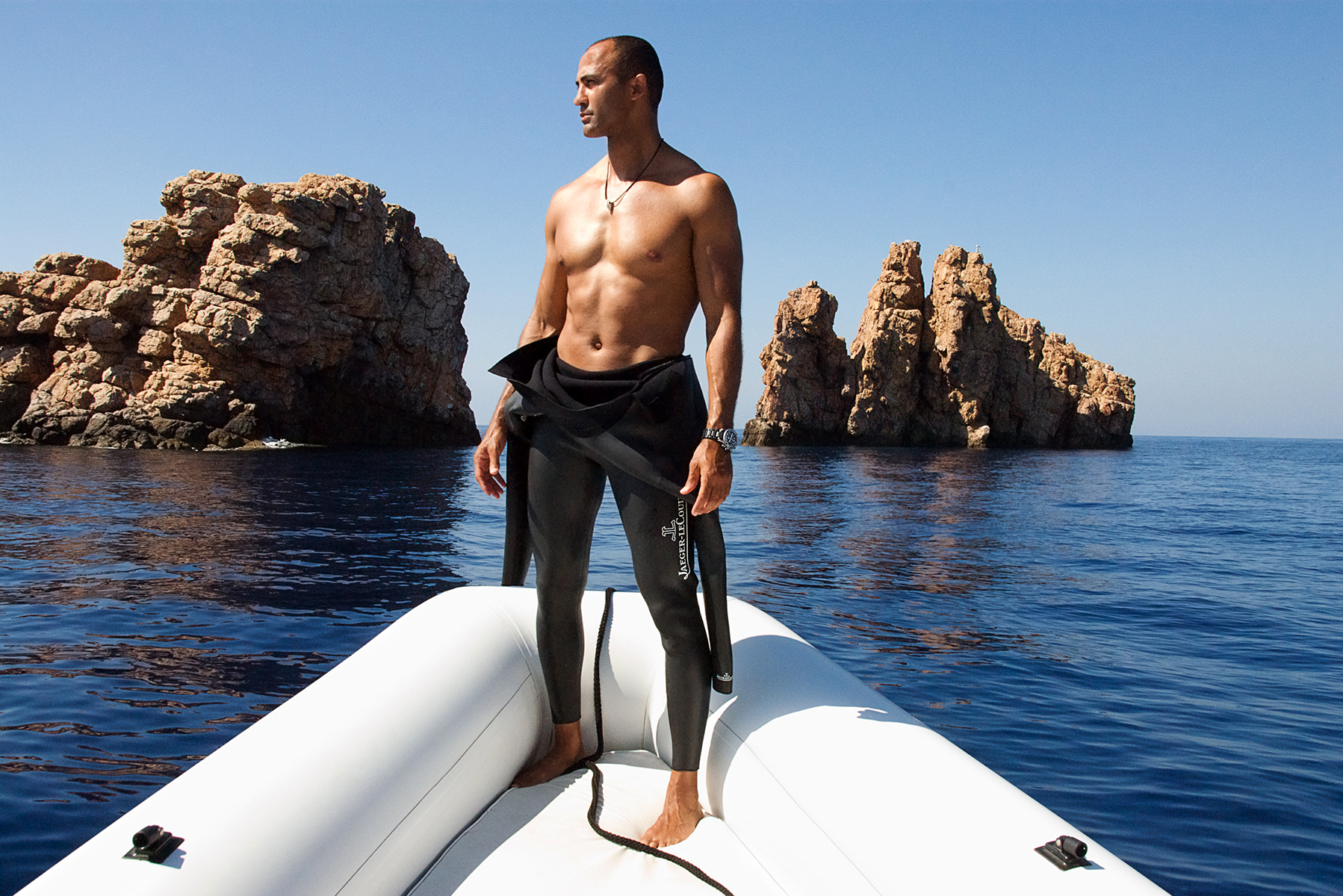 I met Patrick Musimu somewhere in 2009. Patrick was giving an online lecture on ASW organized by his sponsor Jaeger-Lecoultre. We met a couple of times and decided together to work on an underwater shooting during summer on Paros in the Cyclades islands. We shot first in shallow water a story where he really looked like some ancient Greek god or hero. At the end of his stay we set up a 85 meters training session together with his wife Isabelle as free diving safety diver, my friend Theo as safety diver stationed at 60 meters and myself at 35 meters. I saw him passing in front of my eyes and disappear in the dark blue. Moments later when he ascended he stopped at my level and pinched my cheek, smiling, and went further back to the surface. I was in trance…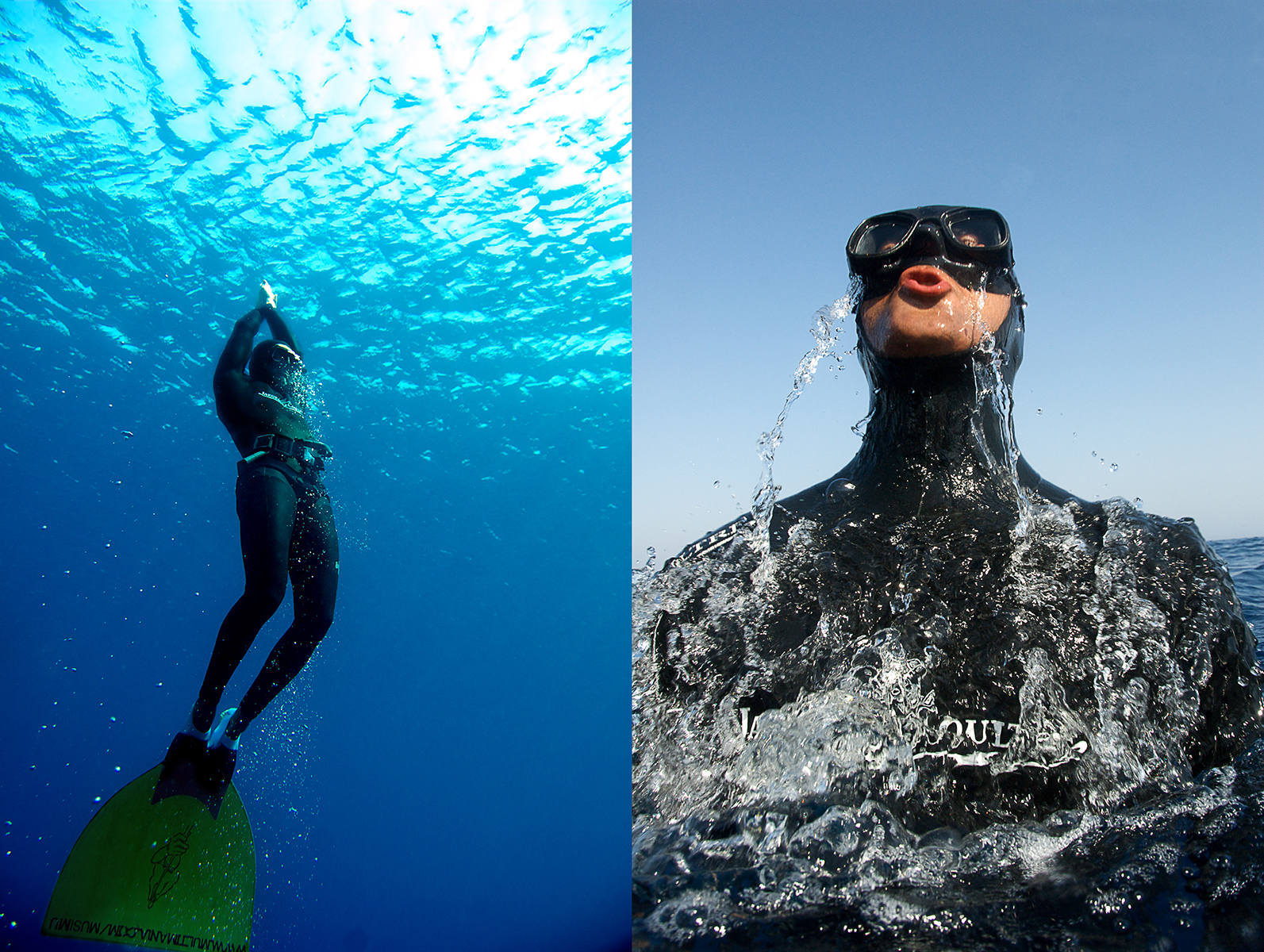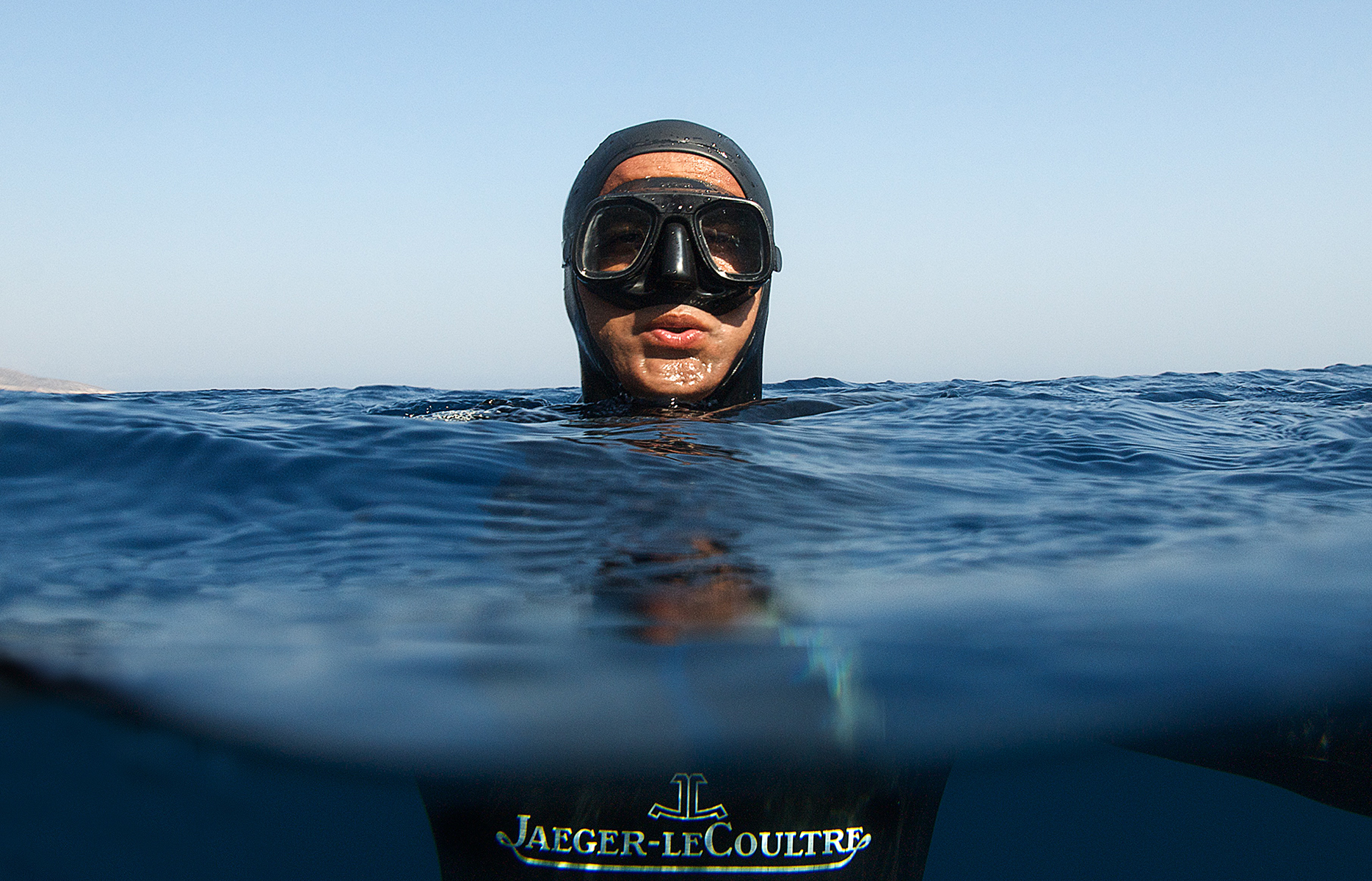 Back home I started to write a documentary project about him revisiting the ancestors of free diving in the Arab-Persian gulf and in the Greek islands of Dodecanese. We shot a teaser together on the island of Hydra same year with UW DOP Stelios Apostolopoulos. Then started the real struggle to produce the documentary, going twice to Kuwait with my friend producer Sylvio Sharif Tabet, filming another teaser in Khor Fakkan with my UW DOP friend Denis Lagrange. The waiting took its toll and while Patrick focused on other projects, I kept running like a mad dog. Till one day in 2011, I found myself speaking with Nexus Films and Gedeon Films, the project "Waving at my ancestors" was on track for good. Not saying anything to Patrick I went with my friend Theo shooting a location's scouting film and some interviews on the island of Kalymnos that would be our shooting ground for the Greek part of the documentary. Then I showed him the Kalymnos interviews where a local "Skandalopetra" sponge diver legend declared waiting and expecting Patrick to dive with the very same stone that legend Giorgios Haggi Statti used as weight to establish the ever first free diving record at 77 meters in 1913.
The stunned look and the emotions building in Patrick's eyes was my reward and a sweet revenge on those years running to convince producers to believe and invest in the project.
Like in a Greek tragedy fate struck hard and Patrick died while training during summer 2011. My friend hero bigger then life was gone before we started shooting what would have been our tribute to the uncompromising and sensitive giant that he was.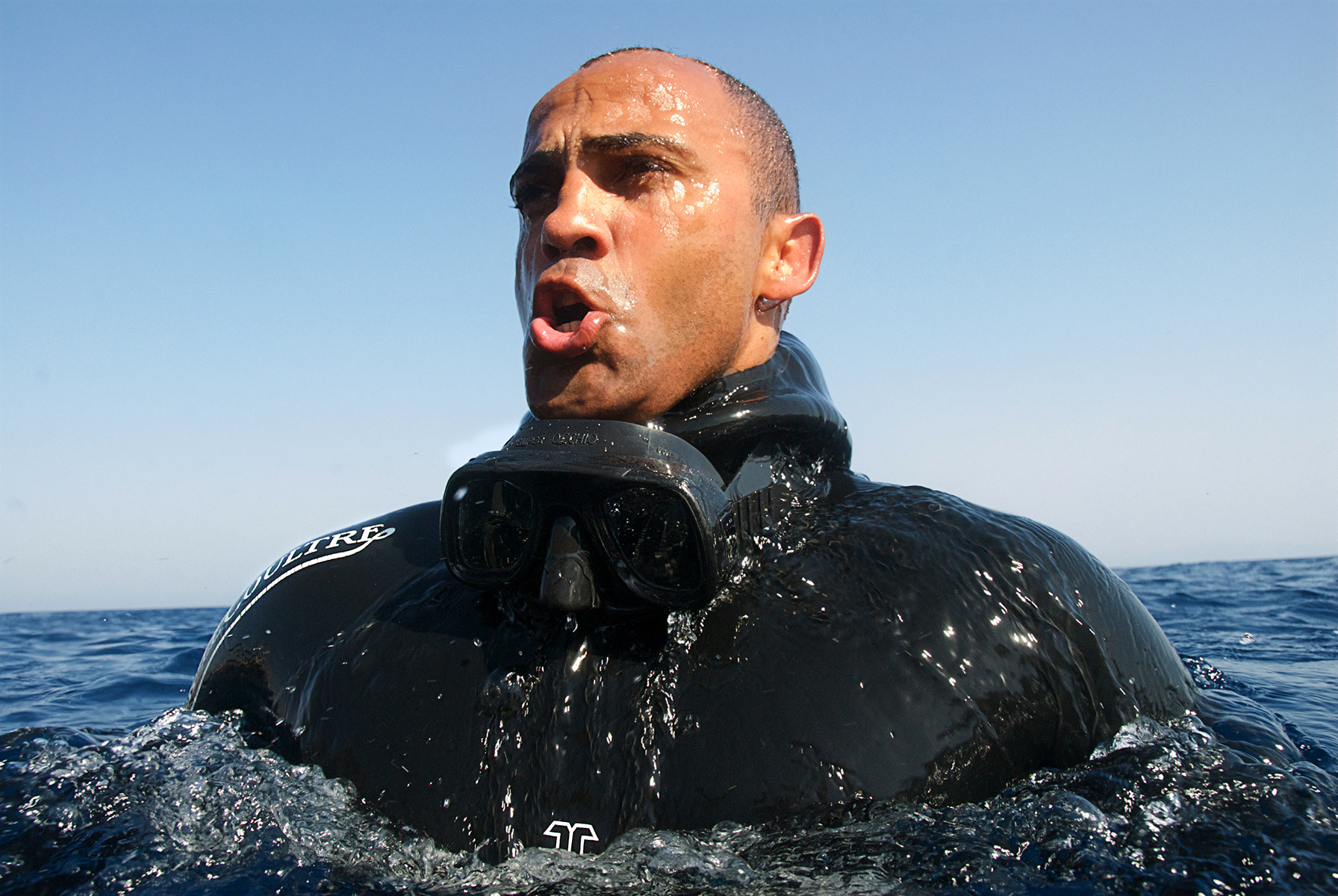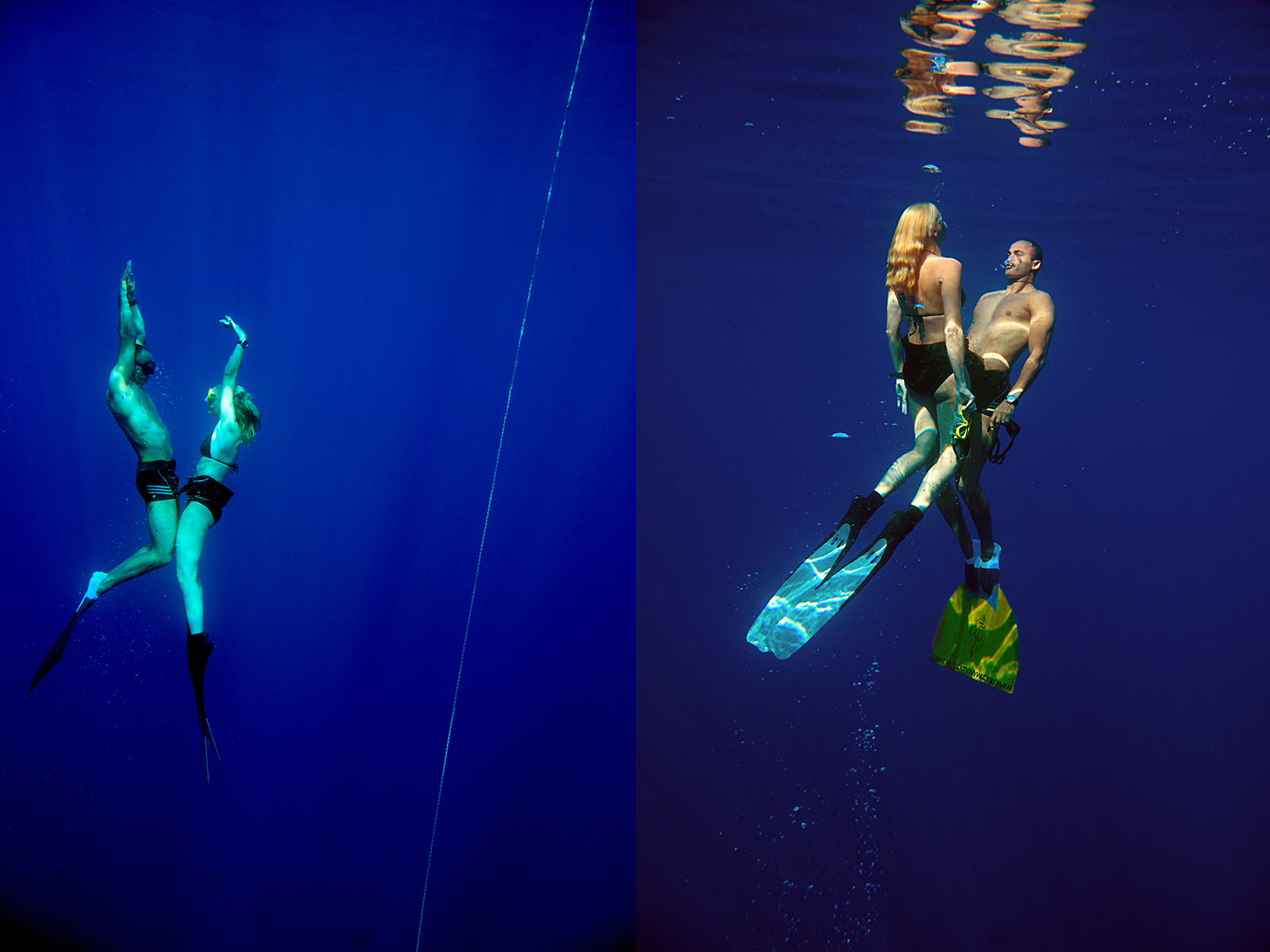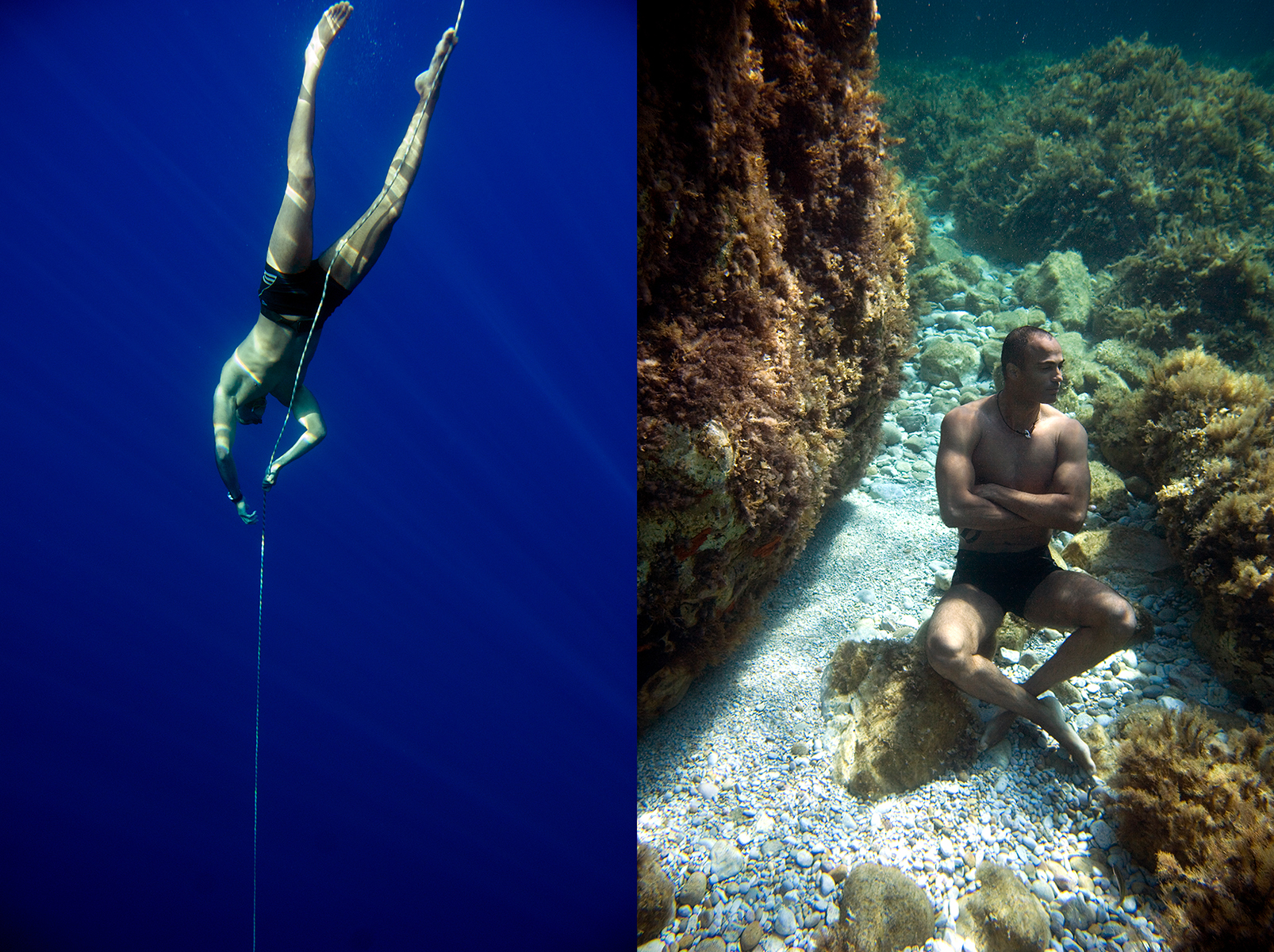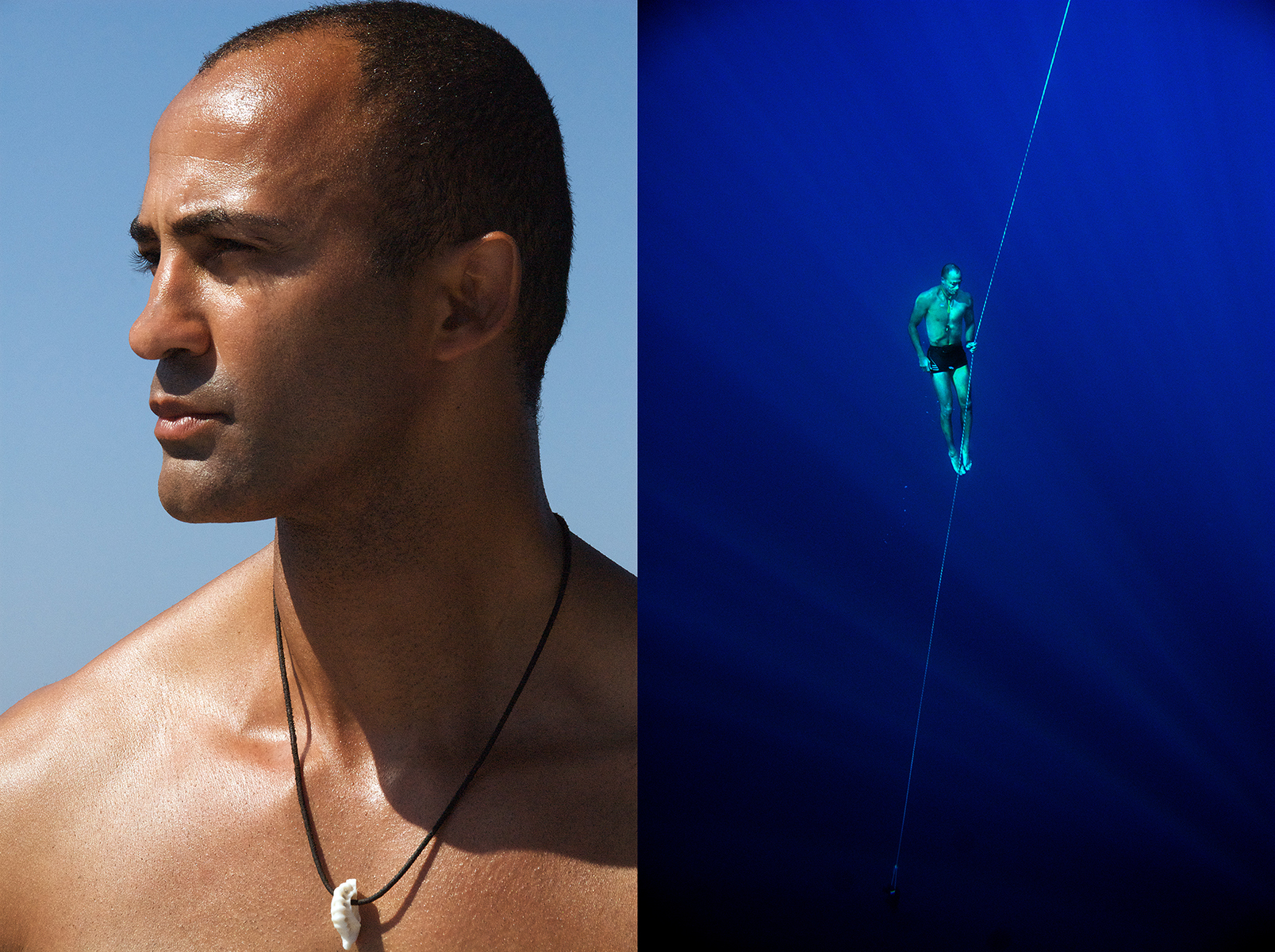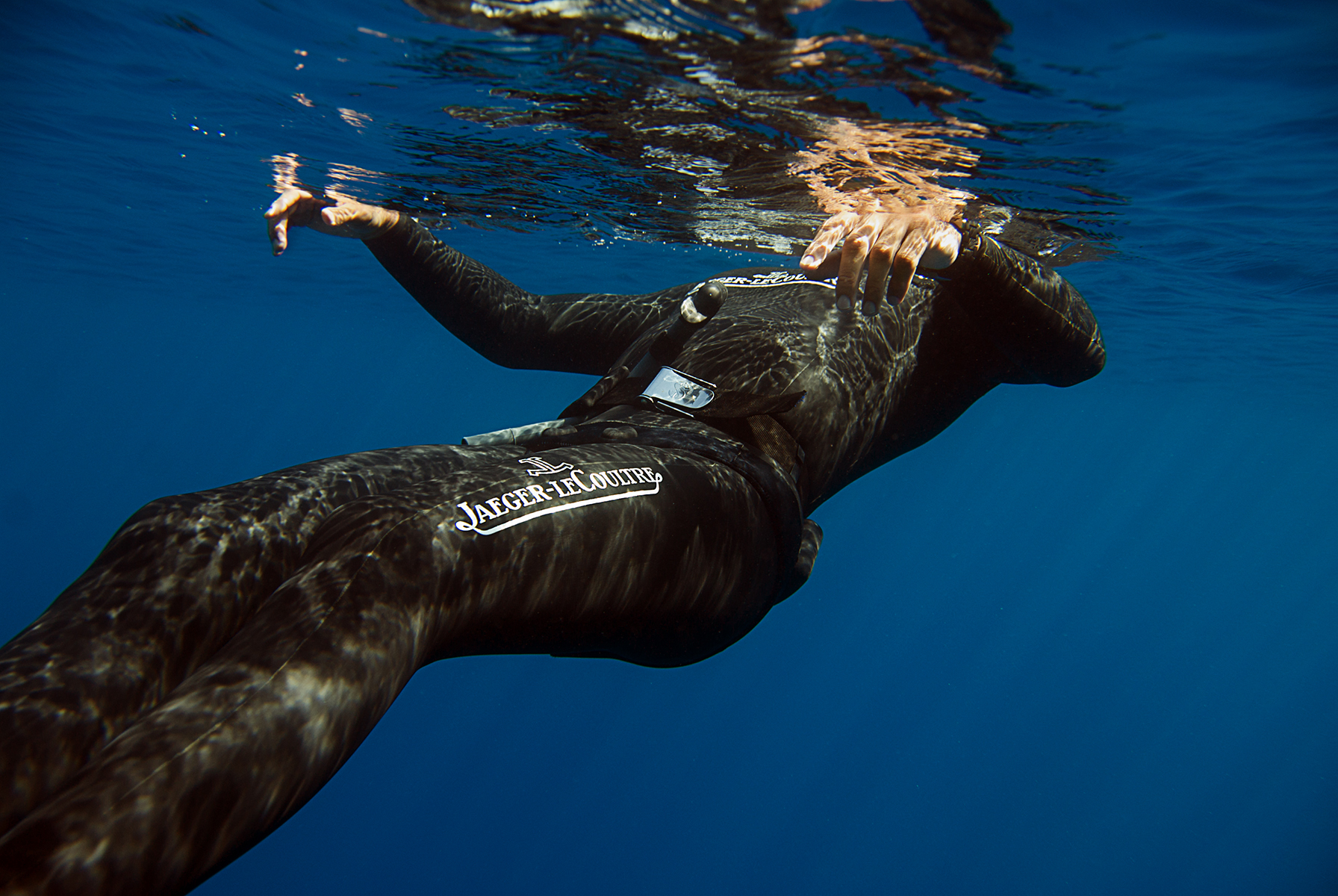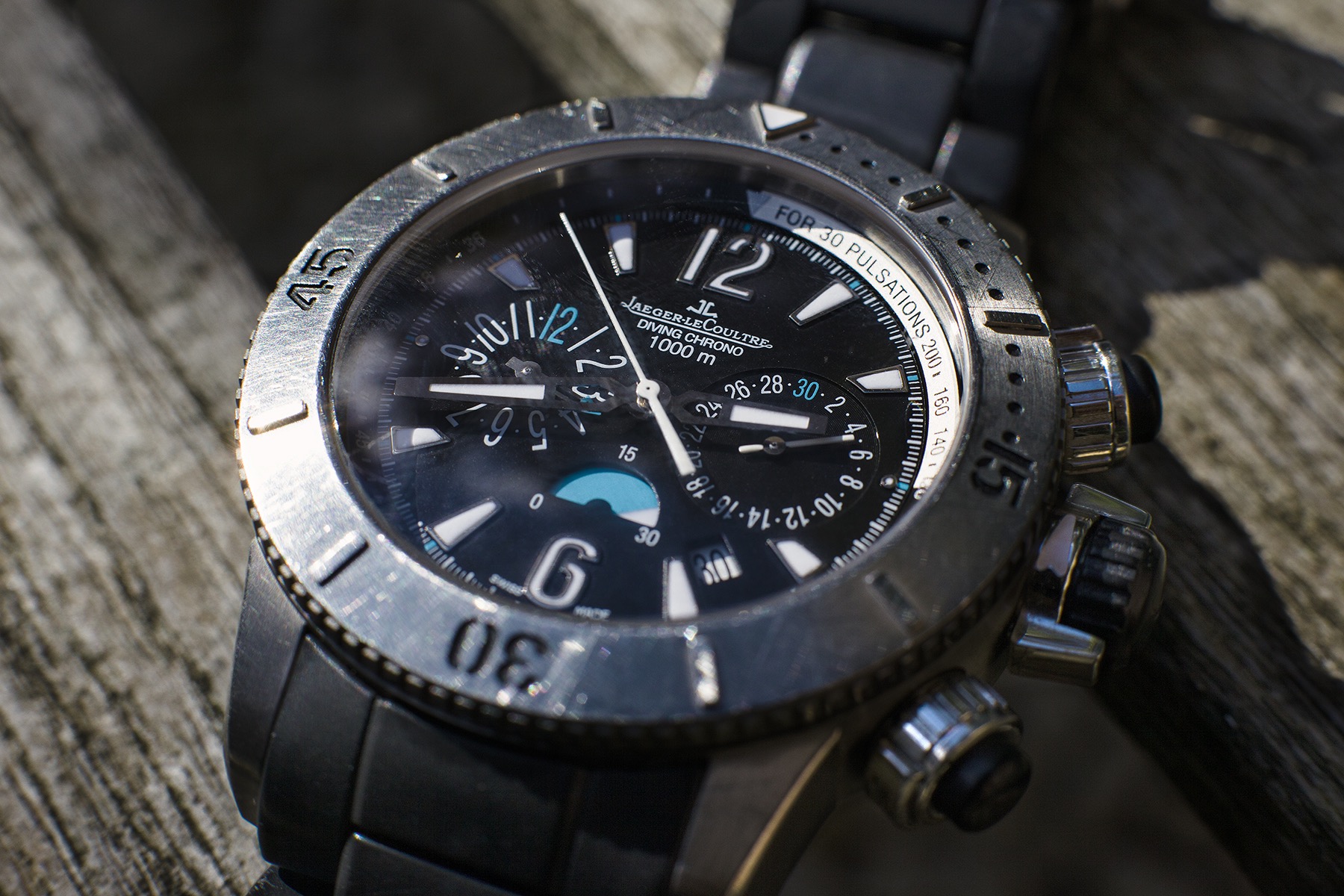 When I shot our underwater story with Patrick in Greece he was sponsored by Jaeger-Lecoultre and was wearing their famous Master Compressor Diving Chronograph. At 44mm, the Diving Chronograph is large, the titanium is finished like steel and the crown and pushers are clad in rubber to make them easier to operate in the wet. The heart beating within is JLC's c.751 automatic chronograph movement. This mechanical marvel was introduced in 2004 on the Master Compressor Chronograph, and has the distinction of being JLC's first automatic chronograph. Inspired by its distinguished ancestor – the 1965 Memovox diving watch – It contains the most outstanding technical features and its compression key crown guarantees water resistance at 1000 meters. I love the marks that Patrick's intense use left on the case and bezel, telling his "Accept No Limits" philosophy. He explored a fifth of the watch 1000 meters depth resistance, leaving the rest of the distance for us to wonder and remember. #jaegerlecoultre #freediving #nolimits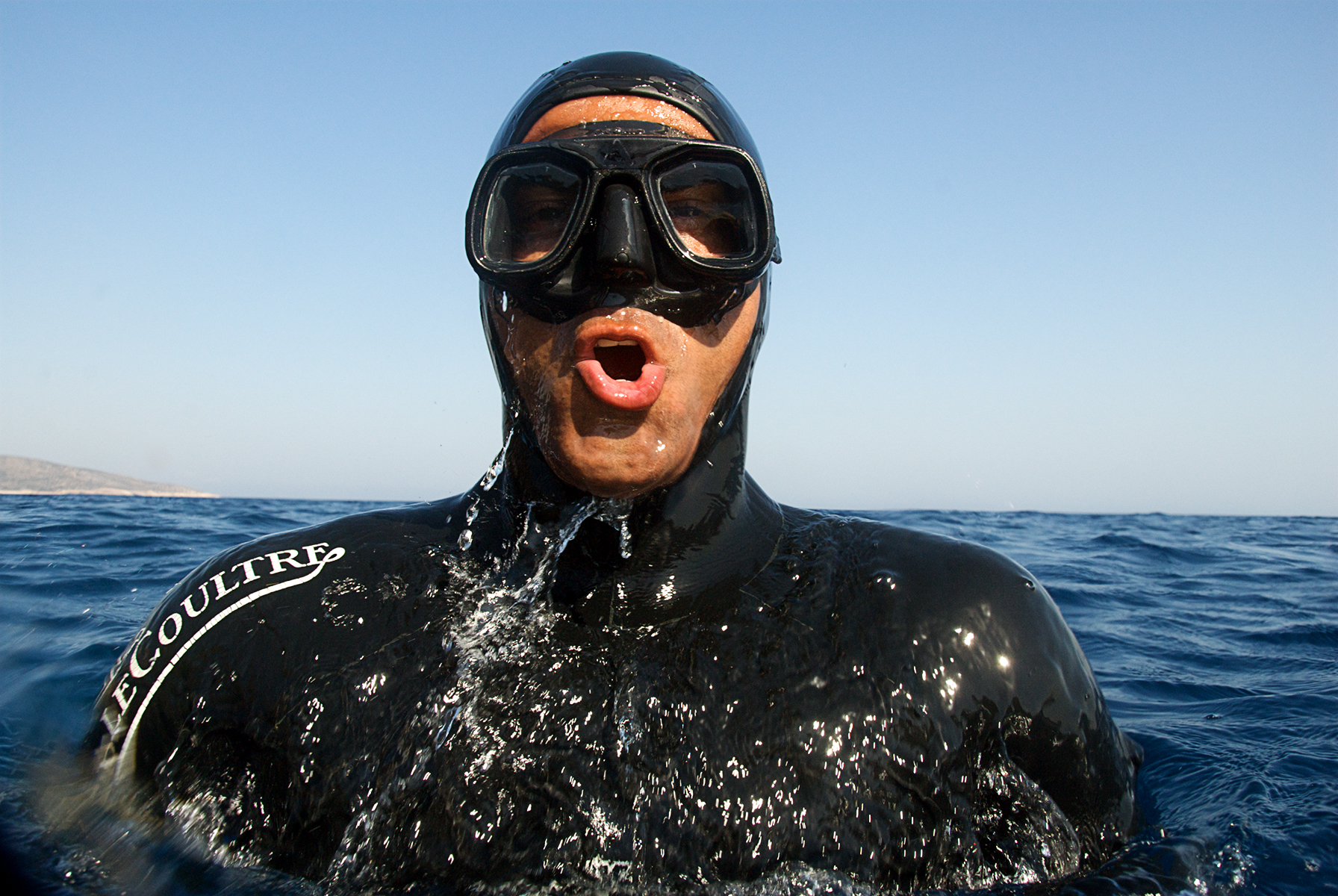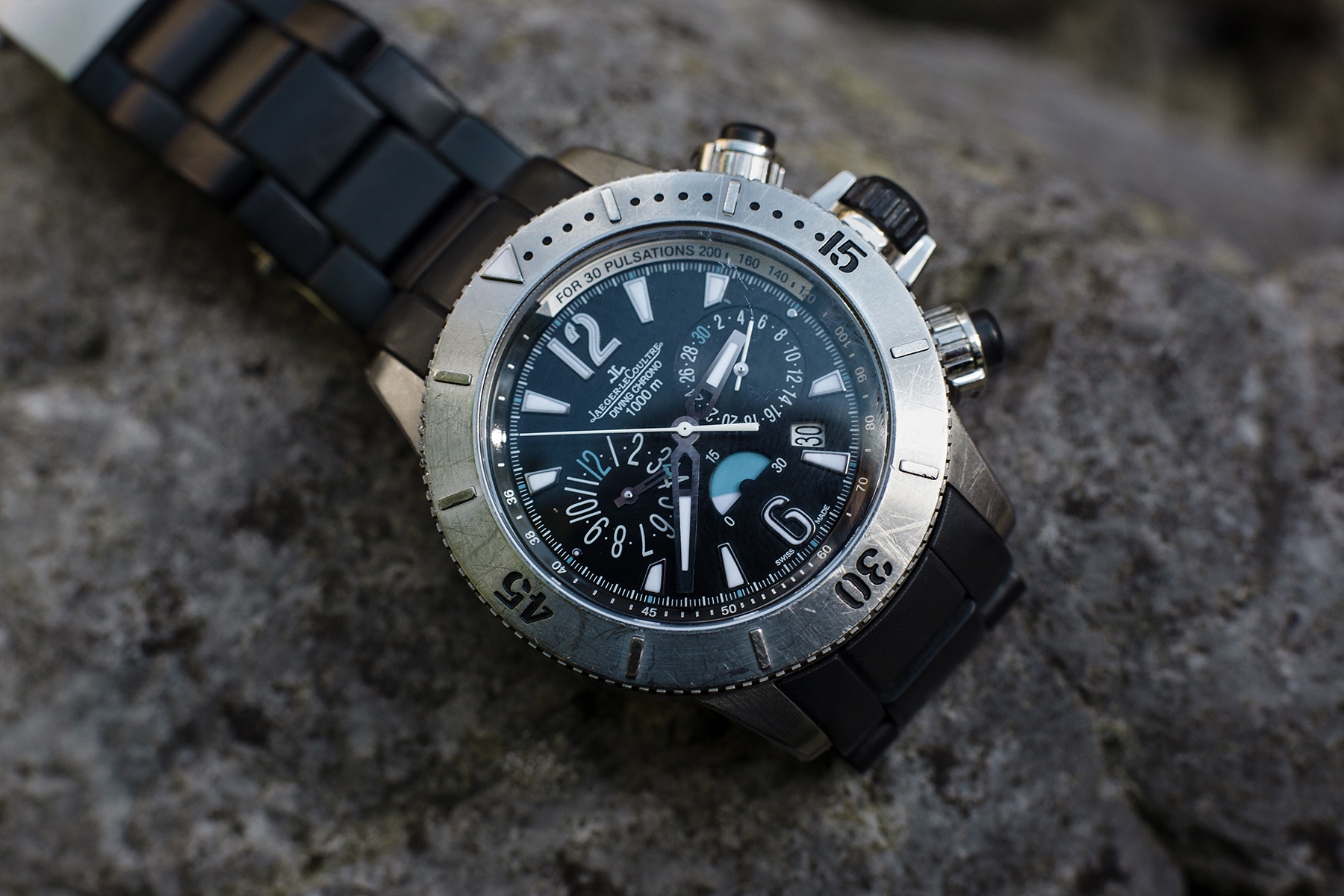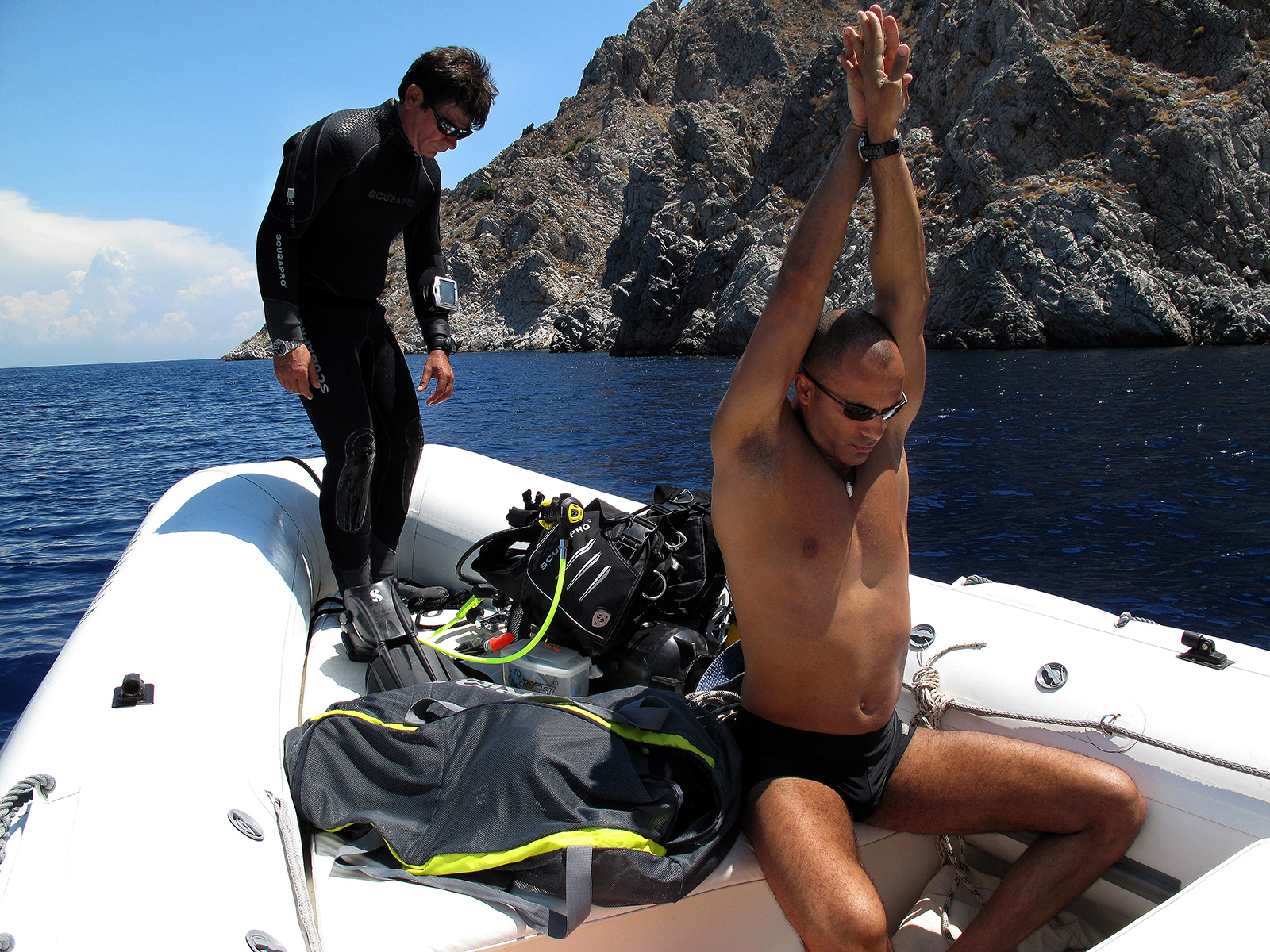 On set in Hydra shooting the "Waving at my ancestors" teaser.