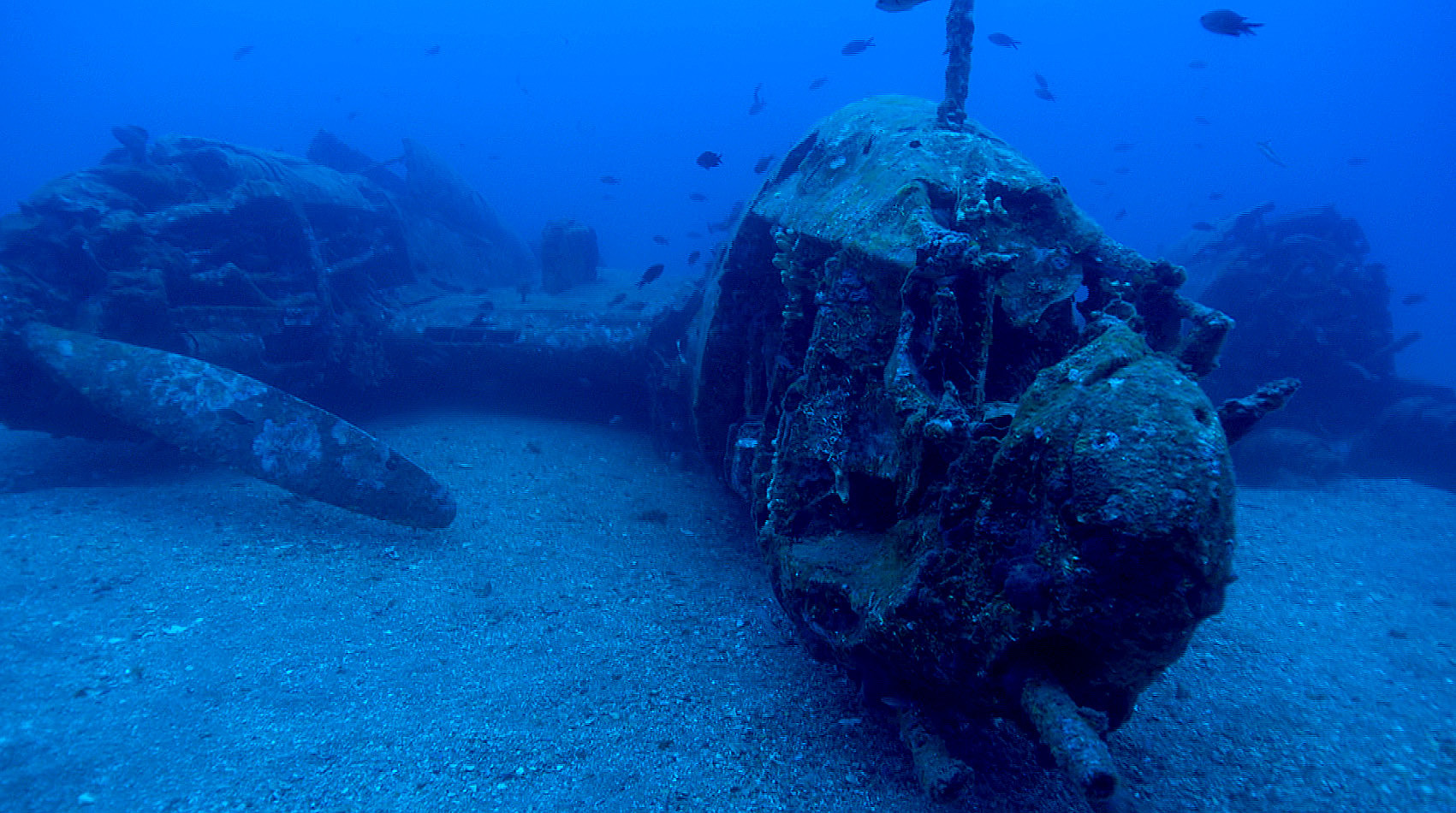 THE FAMOUS PILOT AND WRITER ANTOINE DE ST EXUPÉRY DISAPPEARED AT SEA ON THE 31st OF JULY 1944 WHILE FLYING ON A MISSION WITH HIS FAMOUS P38 LIGHTNING.
LUC VANRELL DEDICATED A BIG PART OF HIS LIFE TO FIND THE WRECK OF THE FAMOUS AVIATOR'S PLANE. WE TOOK LUC AND HIS IWC AQUATIMER EDITION "35 YEARS OCEAN 2000" TO DIVE AT 40 METERS DEPTH ON A SIMILAR PLANE WRECK . I DIRECTED THE FILM PRODUCED BY "LES RHABILLEURS" FOR IWC.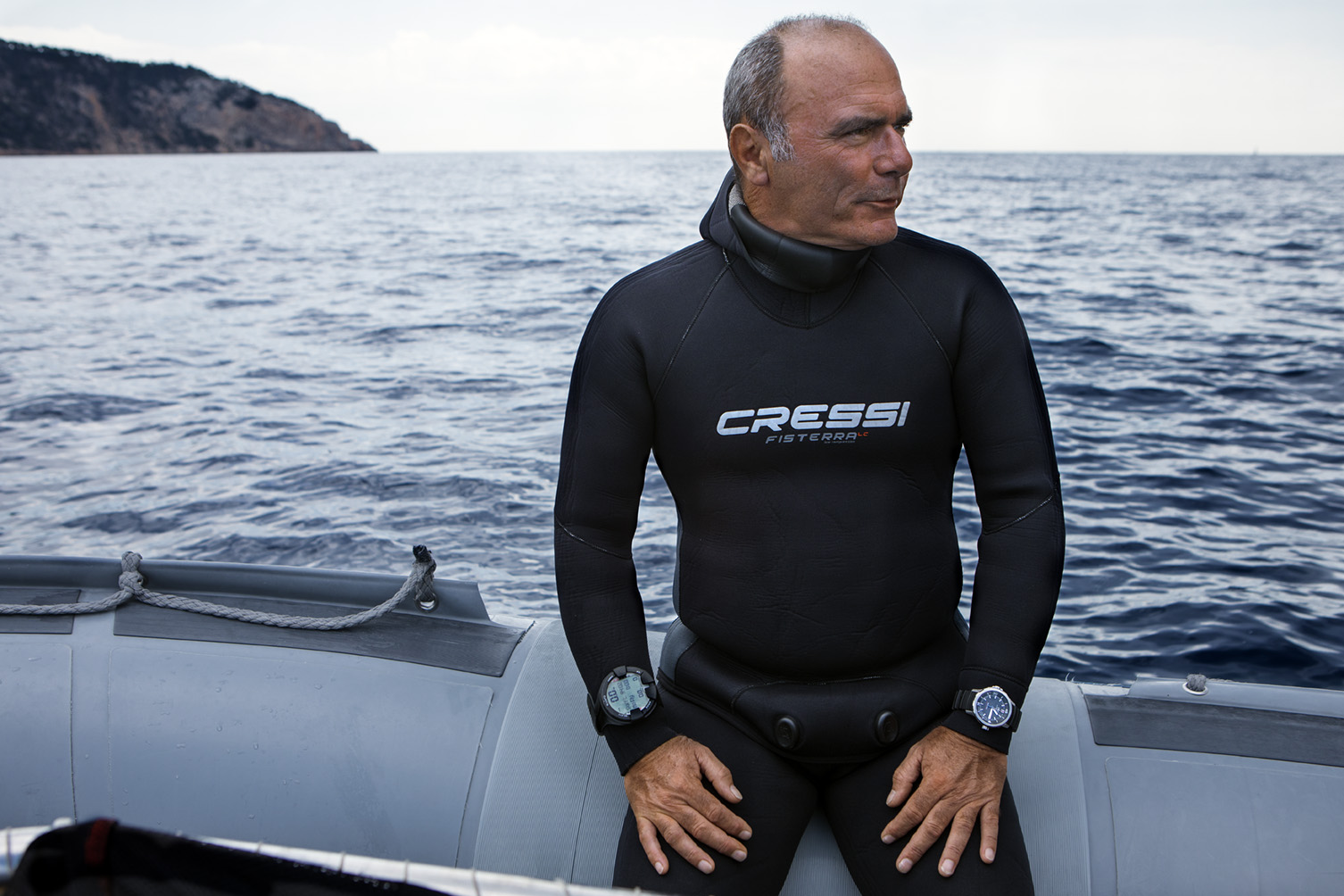 Luc was initiated to diving by his father when he was 5 years old in 1965. Real soon he stepped in his father tracks and started to investigate and discover numerous sea wrecks around Marseille and in the Mediterranean. He first started to search for St Exupéry plane wreck in 1984, getting close to identify the wreck in 1989. His search got a new boost when a fisherman found in his nets in 1998 an identification bracelet belonging to the aviator. Keeping his "above and underwater" investigations Luc finally got the confirmation that the wreck he had found was the same plane that St Exupéry flew on July 31st 1944. Rumours had spread that the aviator being depicted as a broken man had ended his life crashing his plane of to Marseille. Luc continuing his investigations found eventually the German pilot that shot St Exupéry down. Horst Rippert was 22 years old in 1944 and never took credit for the "kill". Tragically Antoine de St Exupéry happened to be one of the early aviation heroes that inspired him to become a pilot .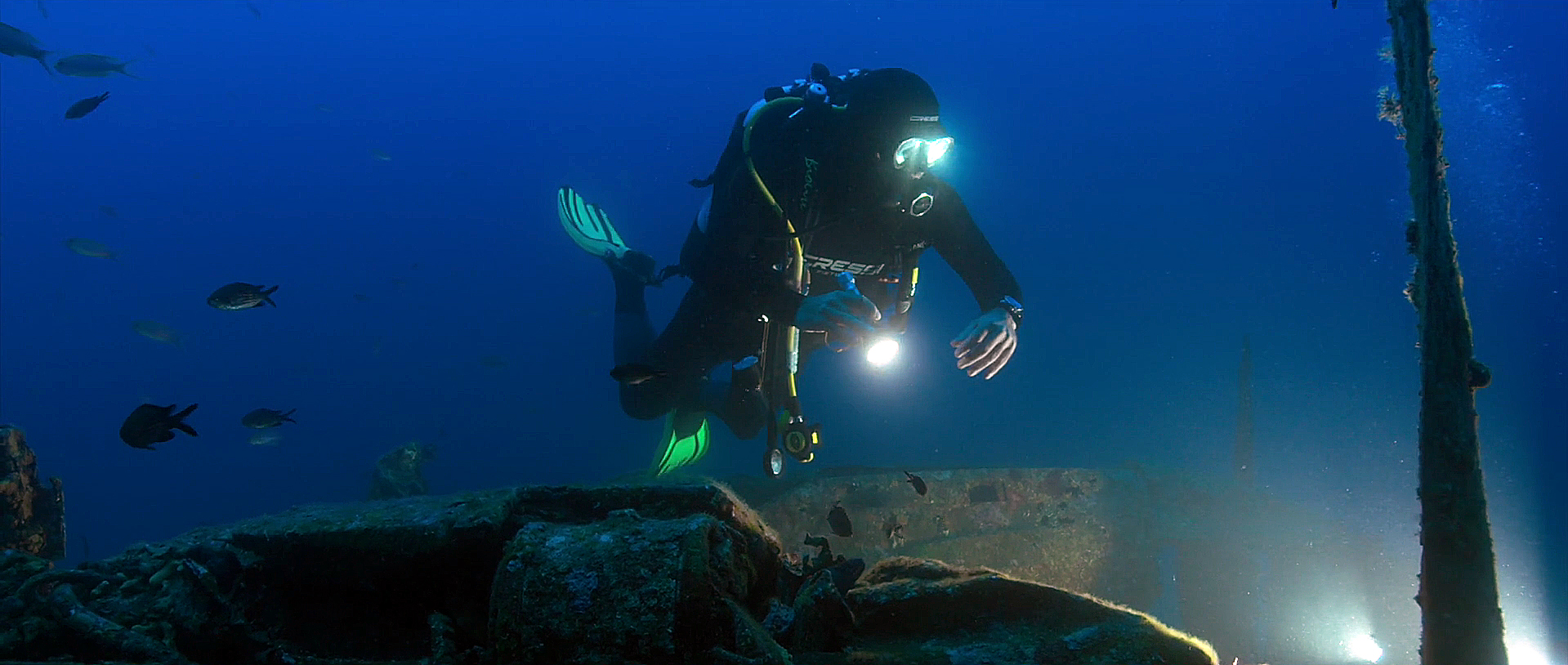 We dived on a similar plane wreck with Luc, another Lightning P38 shot down in the vicinity of La Ciotat and resting at 40 meters deep. The pilot was lucky enough to be able to crash land his plane and bail out before it sunk gently under the waves.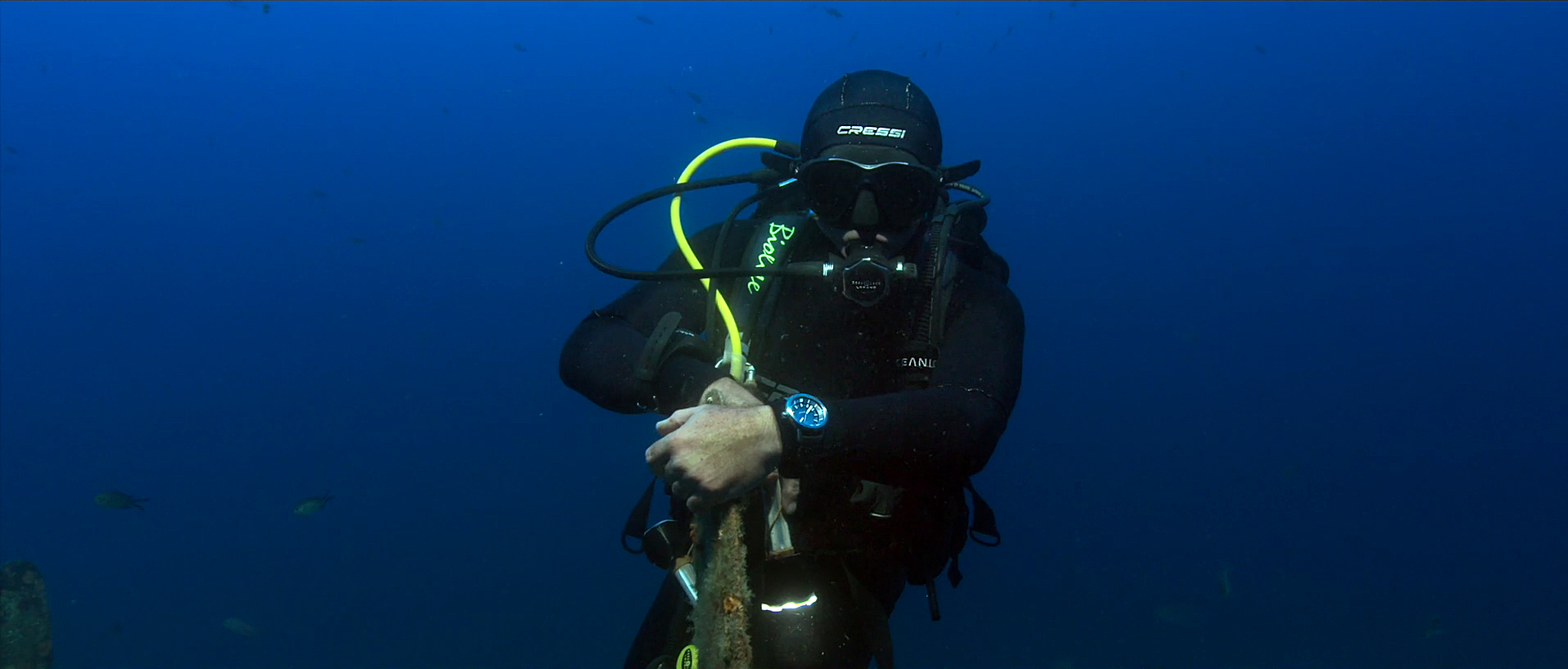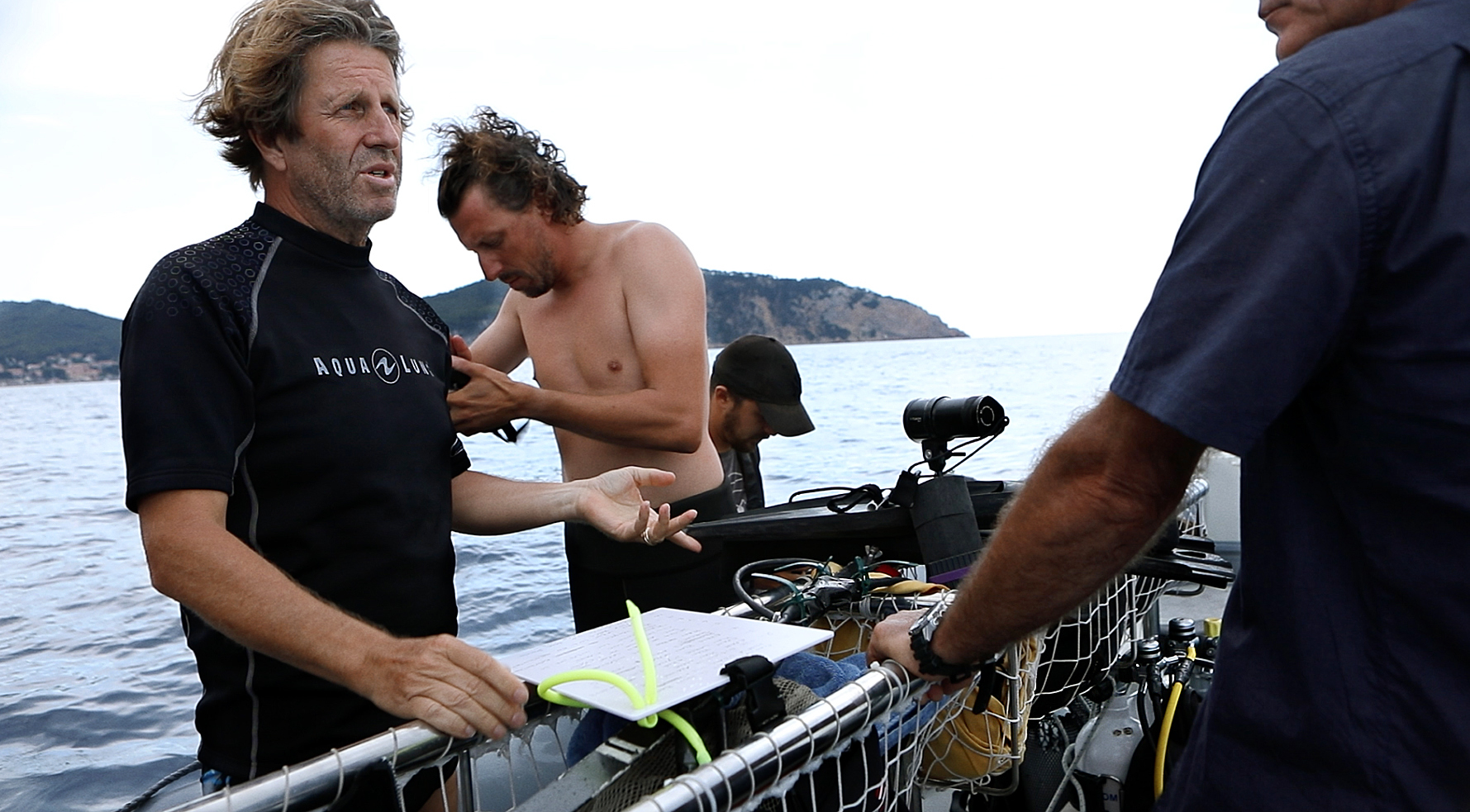 René Heuzey, our underwater DP, is doing a diving pre-check with Luc, the numbers or different shots I asked him to do was on a tight schedule, maximum dive time at the bottom would be 20′. A cloudy strormy sky was soon spreading above our team.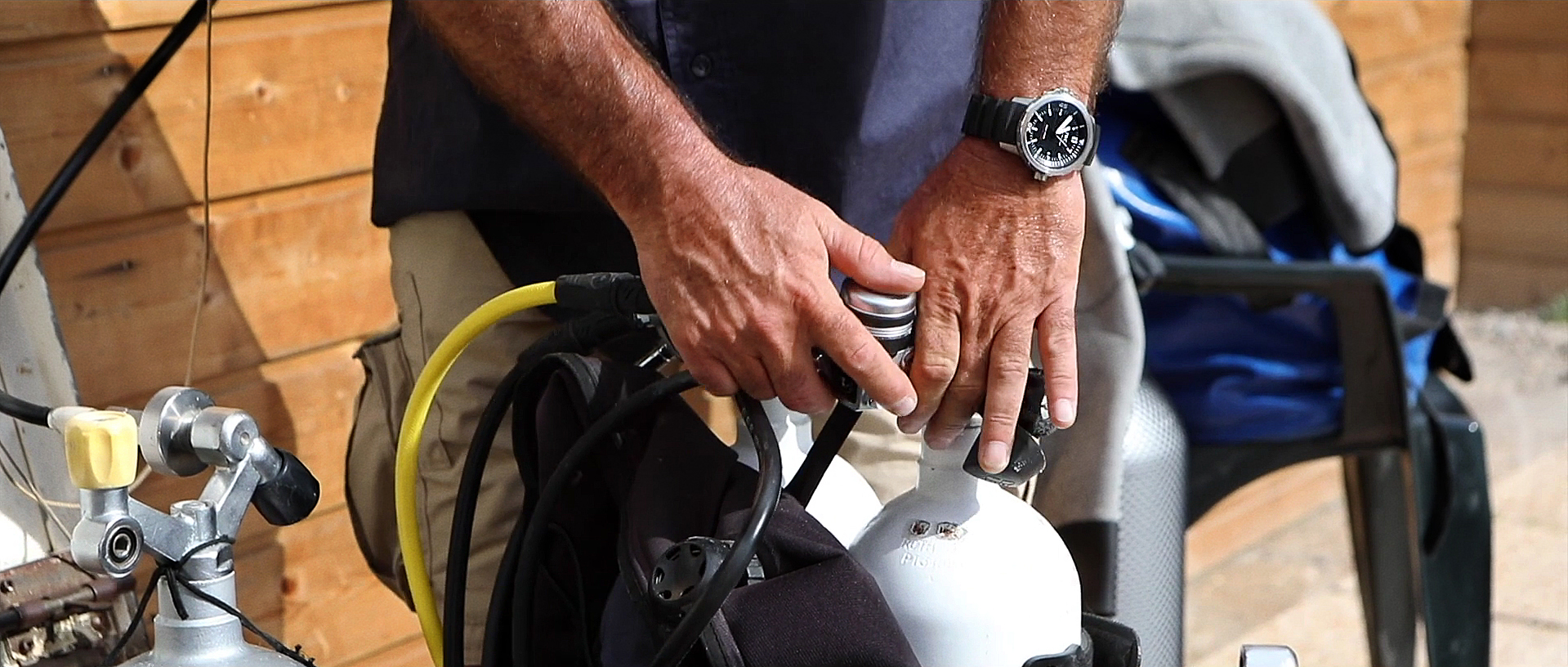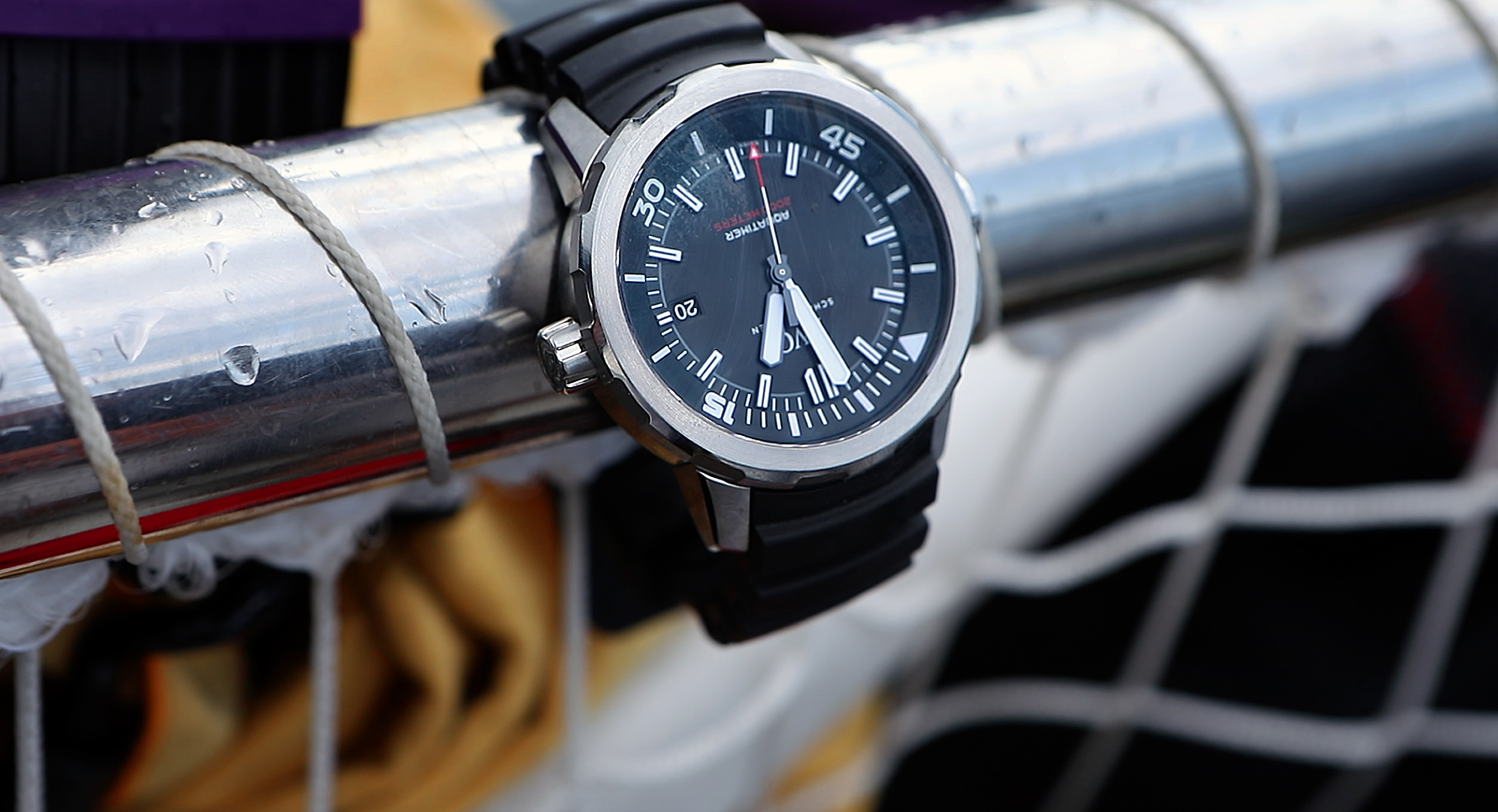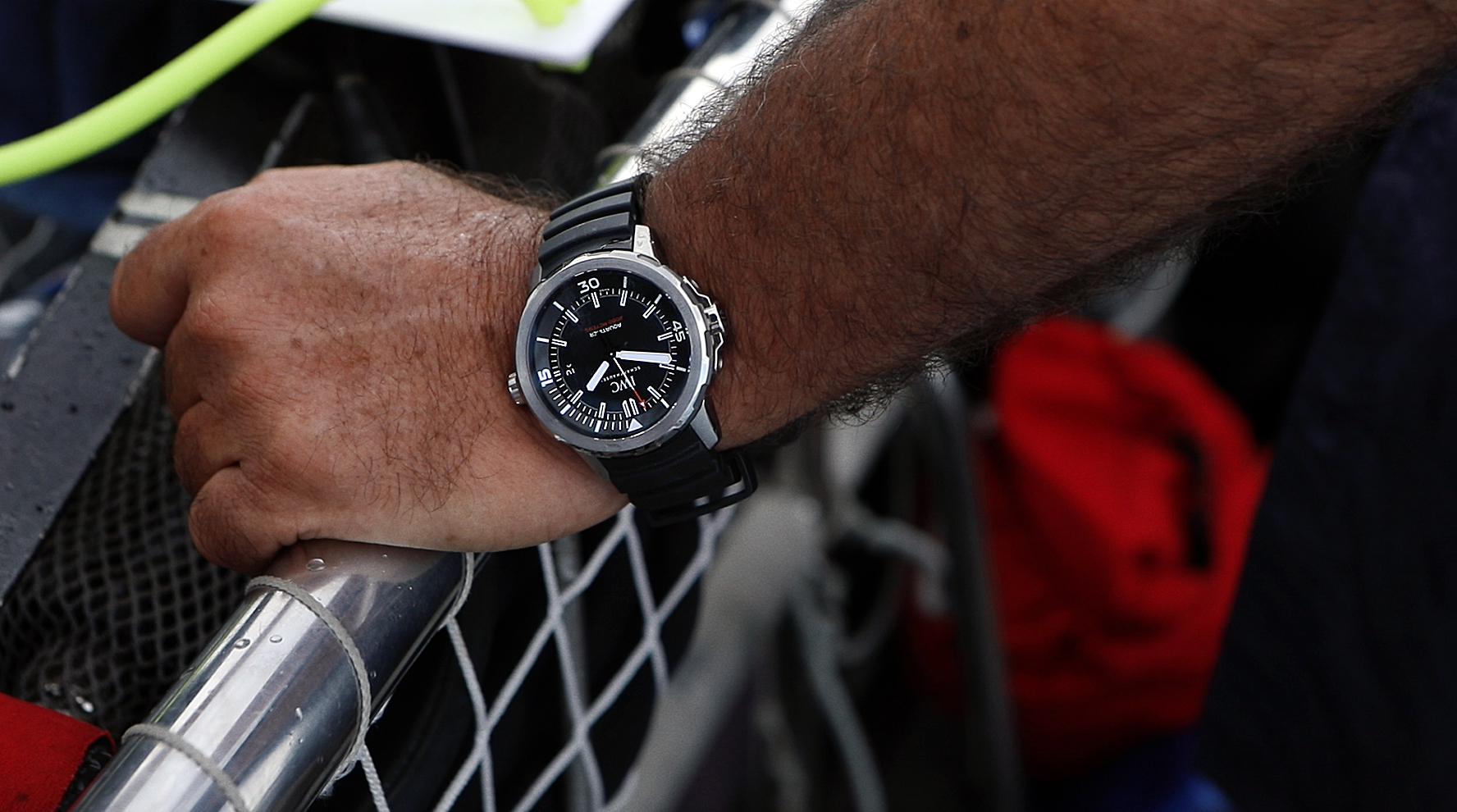 The watch Luc dived with on this film is the IWC Aquatimer special edition "35 years Ocean 2000", a beautiful and elegant 42mm dive watch inspired by the iconic Ocean 2000 designed by Ferdinand Porsche in 1982. The 1982 prototype was built as a watch for mine clearance divers, the non-military use version was the first watch made with a pressure resistance of 200 bar or 2000 meters depth ability. With its avant-garde design, this extremely pressure-resistant diver's watch was years ahead of its time.
The Aquatimer Automatic 2000 Edition "35 Years Ocean 2000", despite a case height of just 14.5mm, makes it the thinnest deep-sea diver's watch in the IWC's Aquatimer collection and can sustain dives of up to 2000 meters. This engineering wonder was made possible partly by improving the shape of the titanium case. Characteristic design codes such as the black dial, luminescent hands and indices and the red tip on the seconds hand were inspired by the Ocean 2000. The striking recessed grips on the bezel and the ridged rubber strap are reminiscent of the original model from 1982. The technical features of this watch include the SafeDive system recurrent with all Aquatimer models. It is designed to prevent inadvertent changes of the dive time .
The Aquatimer features the SafeDive bezel that we can find on all current IWC dive watches. It's an unusual mechanism with an inner rotating elapsed time ring that sits under the sapphire crystal, which is controlled by the external bezel. The safeDive bezel can be easily operated while wearing diving gloves. A modern watch with a touch of vintage, a real tool, perfectly made for divers such as Luc.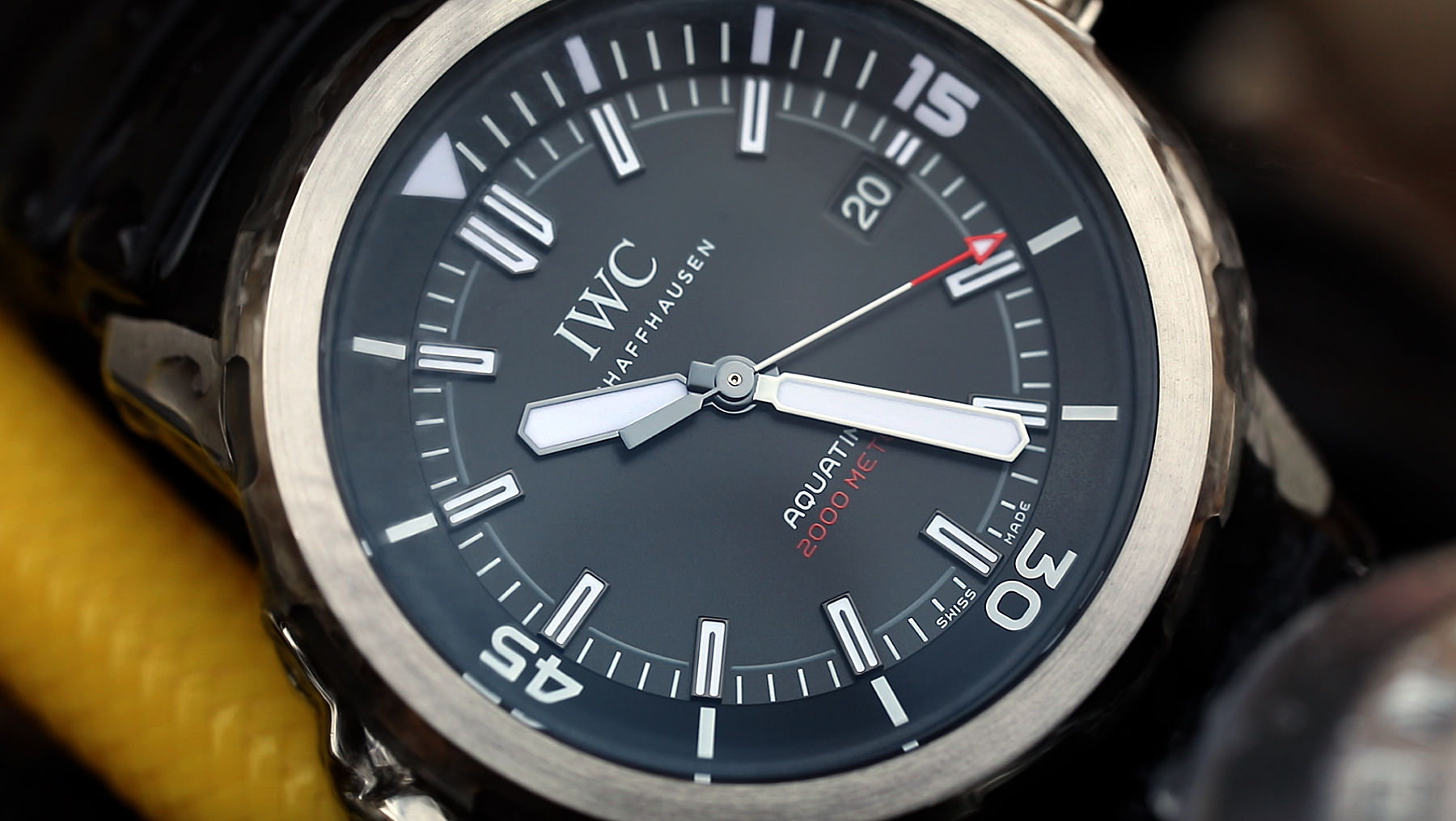 I had the pleasure to direct this film produced by IWC and my friends "Les Rhabilleurs" , shot in and around Marseille with Luc Vanrell, great diver and story-teller, with underwater DP René Heuzey and a great team of "Marseillais".